'Ozark' Season 4: Everything We Know About the Final Season
Ozark Season 4 has now been renewed by Netflix, following a hugely popular third season of the drama. There is good news and bad news for fans of the series starring Jason Bateman and Laura Linney: Season 4 will be longer than previous seasons at 14 episodes, but will also be the final season of Ozark.
When is Ozark Season 4 out on Netflix?
So far, the release date for Ozark Season 4 has not been announced. However, we do know that the final episodes will be split into two chunks of seven episodes.
Previously, there was a 13-month gap between Season 1 and 2, followed by a 19-month gap between 2 and 3. Netflix subscribers should therefore probably expect to wait least 18 months before they get Ozark Season 4, especially as they are filming more episodes this time and may be delayed by the coronavirus-related production shutdowns.
As such, expect a release date for Ozark Season 4 at the end of 2021 at the earliest or, more likely, at the start of 2022. Alternatively, viewers may get the first seven episodes at the end of 2021, followed by the final set around six months later.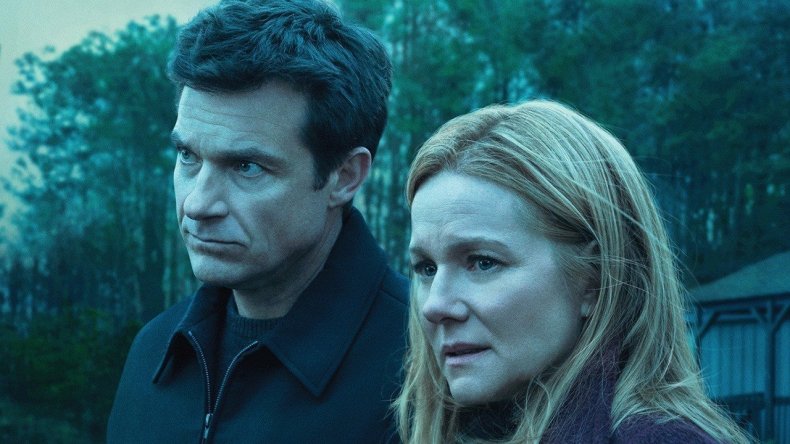 Who is in the cast of Ozark Season 4?
The Deadline announcement that Ozark is returning for a final season confirmed that the main cast would be back. Those confirmed to be returning are:
Jason Bateman - Marty Byrde
Laura Linney - Wendy Byrde
Julia Garner - Ruth Langmore
Sofia Hublitz - Charlotte Byrde
Skylar Gaertner - Jonah Bryde
Charlie Tahan - Wyatt Langmore
Lisa Emery - Darlene Snell
Among those who will not be returning are Janet McTeer as Helen Pierce, who was (spoiler alert) killed right at the end of the current season.
What will happen in Ozark Season 4?
Though we do not have many plot details yet, Jason Bateman teased in the Season 4 announcement: "A super-sized season means super-sized problems for the Byrdes. I'm excited to end with a bang(s)."
In an Entertainment Weekly article in May 2020, Ozark showrunner Chris Mundy said: "Well, if we're lucky enough to get a season 4, I think it will be about whether or not Ruth really can create something of her own that she wants and is sustainable, or if she wants something else. And I think it will be about…the Byrdes—can they turn the biggest mistake of their lives into this huge advantage, and how much will karma catch up with them if they do?"
Ozark Season 4 is coming soon to Netflix. Seasons 1 to 3 are streaming now on Netflix.