'Ozark' Season 4 Trailer: 5 Major Clues About the Final Series From the Promo
Ozark Season 4 has had its latest trailer released by Netflix, which shows fans exactly what they can expect from the first seven episodes of the final season of the show.
Though Netflix subscribers are only getting half a season, they are not being short-changed on drama. The promo packs in plenty of action, including a deadly-looking car crash, a new villain, and a potential way out for Wendy (played by Laura Linney) and Marty Byrde (Jason Bateman).
The promo also confirms that the new episodes are coming out on Friday, January 21. While fans wait the two weeks until the new installments drop, here is a trailer breakdown that gives you a glimpse of all the major plot developments of Ozark Season 4.
The Snells Want to Rival the Cartels
The trailer begins with Wendy and Marty putting on their best threatening voices in trying to intimidate Darlene Snell (Lisa Emery) and her business associate Ruth (Julia Garner).
Wendy and Marty, it turns out, have come to them with a "message from Mexico," aka a warning from the cartels. "The Navarro cartel has been made aware," we hear Marty say, "that you intend to start producing heroin again. They have instructed us to warn you their response is gonna be quick and it's gonna be brutal."
As this scene is intercut with scenes of people processing drugs and moving body bags, it seems they do not take this warning to heart in Season 4.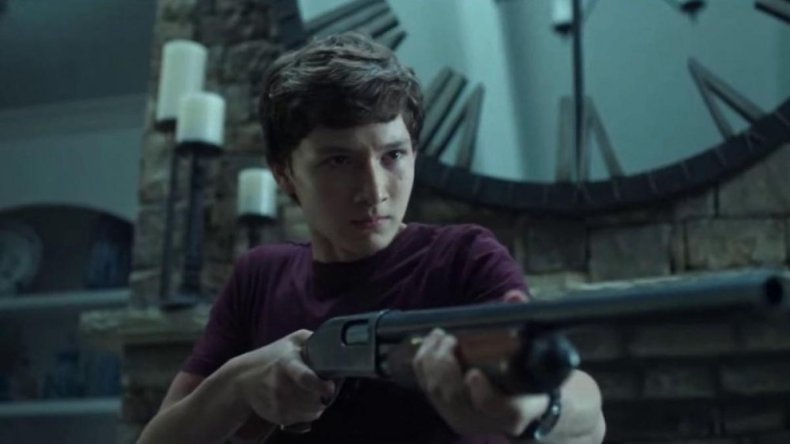 Jonah Is Starting His Own Criminal Enterprise—and Is Teaming up With Ruth
Ruth may have teamed up with the Snells against the cartels, but she has never been afraid of playing both sides. We see more evidence of this in the promo when she makes an unlikely ally—Wendy and Marty's teenage son Jonah (Skylar Gaertner).
"What if you did the laundering for me," we see Ruth posit to Jonah one night. At it seems he is good at it, much to the horror of his mother—and the not-so-secret pride of his father.
Navarro Wants Out of the Cartel, and Marty and Wendy Might Be Able to Get Out Too...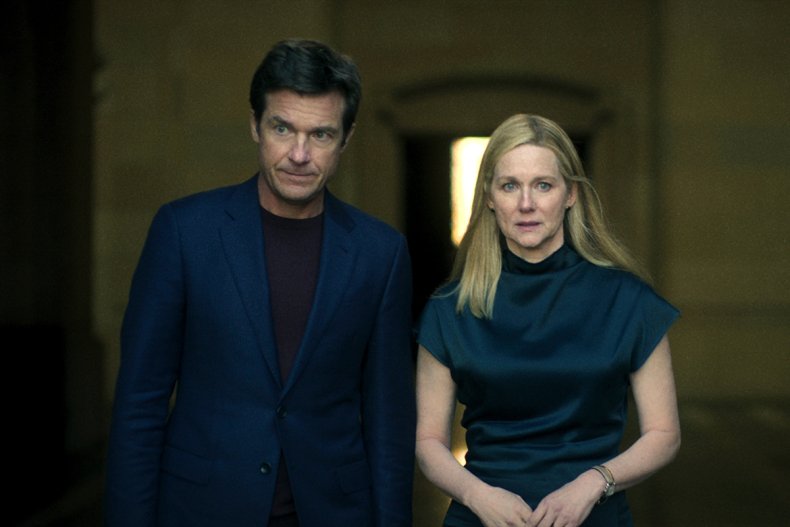 As one Ozark character gets into a life of crime, another wants to get out. In the trailer, we see Omar Navarro (Felix Solis) make an offer to the Byrdes at a garden party. He wants to cut a deal with the FBI, but one that protects him from "the threat of arrest or assassination," and that allows him to move the United States.
In order to do, he wants the pair to use their influence with the FBI and non-criminal society to help that deal get brokered. "Do this," he tells Wendy and Marty, "and you are free of your obligation to me."
...If They Can Survive the New Threats...
Though they would be able to get out from Navarro's clutches, this would not help them with the rest of the cartel, who are unlikely to be pleased with them helping someone rat them out to the FBI.
This is hinted at in a conversation Wendy has in the Ozark Season 4 trailer with Special Agent Maya Miller (Jessica Frances Dukes)."If you won't protect my family, I won't protect yours," we see Wendy tell the agent.
Navarro's proposal gives Wendy and Marty two big problems. The first is that the FBI might not accept the deal, as hinted at when Miller says it would take "more than he's willing to give" for the bureau to accept a deal.
The second is a potential power vacuum that Navarro's exit could cause in the cartel—the Byrdes could get rid of one threat only to create another who is worse, and with vengeance on his mind. In the trailer, we meet one potential threat in the form of loyal cartel lieutenant Javi Elizonndro (Alfonso Herrera), who could push to take over for himself.
...and If They Can Stay Safe on the Roads
The trailer, however, also suggests a piece of cruel irony—that the Byrdes may survive their many years of working with some of the world's most dangerous people, only to lose their lives in a traffic accident. In the promo, we see their car flying through the air after colliding with a truck.
Is this an accident, or is someone trying to take the family out for good? Ozark fans only have a few weeks before they can find out.
Ozark Seasons 1 to 3 are streaming now on Netflix.