'Ozark': Why the Netflix Show is Ending After Season 4
Ozark fans may be pleased with the news that the show has been renewed for Season 4 by Netflix, but the announcement comes with bad news: The 14 episodes of that season will be the series' last.
Though this may be a disappointment for fans, Ozark viewers who have been keeping up with interviews the show's cast has been given will not be surprised by the news. In April 2020, Marty Byrde actor Jason Bateman told Collider he imagined the show would be "three seasons, four seasons, five seasons, something like that."
Explaining why, the Arrested Development actor said: "If you keep going for a whole lot longer, you're going to go over the cliff, or up over the peak of the mountain and you end up jumping the shark.
"So, given the intelligence of Marty Byrde and Wendy Byrde [played by Laura Linney], if they keep going at this pitch for much longer, they're either going to be killed or put in jail. The alternative is to flatten out that pitch so that you don't end up jumping the shark, but then you start stalling just for additional episodes and seasons."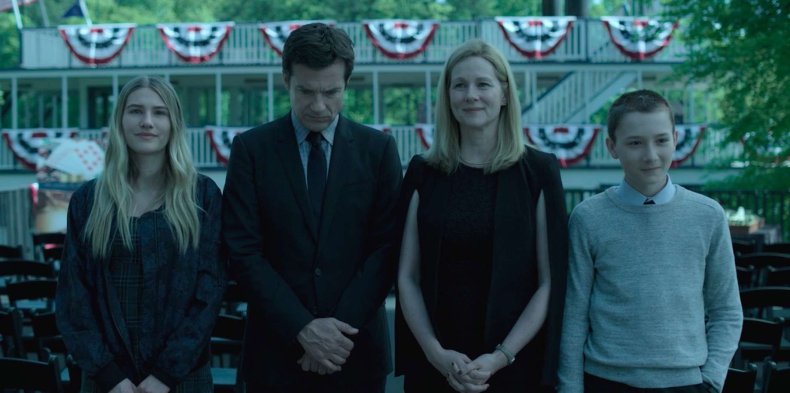 According to The Hollywood Reporter, showrunner Chris Mundy said he, "always talked about it as five seasons. It could be four, it could be seven ... but that always seemed like a good number to us." Though he said he has been putting details into the show to prepare for its finale, the final decision about when the series ends is decided by, "people that are in bigger chairs than mine who make those decisions."
Mundy told Variety that recently the team have started to decide how the show would end. He said: "I remember reading a review in Season 1 where they said, 'We know where this is going,' and I was like, 'Really? Because I don't!' We've talked more and more, especially this year, about that emotionally and philosophically we know how it's going to end. How we do that specifically — the mechanics of it — we don't know. But I don't think it's where that reviewer thought it would be."
Bateman said to Collider that before they started to come up with an ending, "by design [Mundy] never really got fully pregnant with the finish line. He kind of knew, I think, where he would like to eventually land the plane, but didn't have a specific runway mapped out. There's been this sort of this character arc that he's been incredible at staying on."
What that arc is, however, has not been revealed publicly yet–though in the announcement of Season 3 Bateman hinted that the show would "end with a bang(s)." Mundy added that the final episode would, "bring it home in the most fulfilling way possible."
Ozark Season 4 is coming soon to Netflix; Seasons 1 to 3 are streaming now.