Ozzie, World's Oldest Male Gorilla, Dies at Atlanta Zoo 2 Weeks After Passing of Another
Ozzie, the world's oldest male gorillas, died at the Atlanta Zoo on Tuesday, two weeks after the passing of another gorilla named Choomba.
Ozzie, a western lowland gorilla, died at 61, according to a news release from the Atlanta Zoo. His cause of death is still unclear, the news release said. He was showing signs of reduced appetite on Jan. 20 and experienced facial swelling, weakness, and an inability to eat or drink in the 24 hours leading up to his death, according to the news release.
"This is a devastating loss for Zoo Atlanta. While we knew this time would come someday, that inevitability does nothing to stem the deep sadness we feel at losing a legend," Raymond B. King, President and CEO of the Atlanta Zoo said in the news release. "Ozzie's life's contributions are indelible, in the generations of individuals he leaves behind in the gorilla population and in the world's body of knowledge in the care of his species."
Ozzie was the first gorilla to ever participate in a voluntary blood pressure reading in 2009, according to the news release.
Through the zoo's partnership with the University of Georgia Zoo and Exotic Animal Pathology Service in the College of Veterinary Medicine, a necropsy, which is equivalent to an autopsy for animals, will be conducted, the news release said.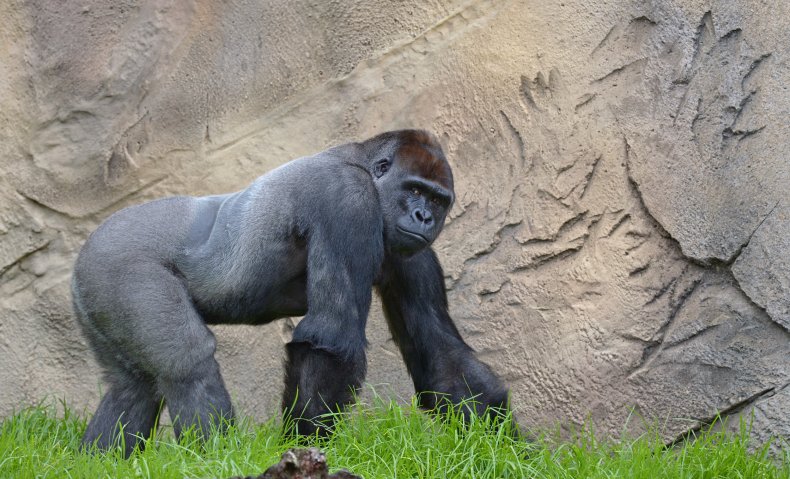 Another western lowland gorilla, Choomba, died at the Atlanta Zoo, as well, on Jan. 13, according to another news release from the zoo. The 59-year-old female gorilla was the second-oldest gorilla at the zoo, the news release said.
Before her death, Choomba exhibited a noticeable decline in her physical condition because of advanced arthritis and other age-related problems, according to the news release. With concerns for Choomba's comfort and quality of life, along with a poor prognosis, she was euthanized, the news release said.
"Choomba leaves a tremendous legacy at Zoo Atlanta, in the zoological gorilla population in North America, and in the hearts of those who knew her best," Dr. Jennifer Mickelberg, vice president of collections and conservation at the Atlanta Zoo, said at the time.
At around age 40, gorillas are considered geriatric, the news release said.
The western lowland gorilla is a critically endangered species threatened by disease and poaching, according to the Smithsonian's National Zoo and Conservation Biology Institute. Over the last 20 to 25 years, the species' numbers have been reduced by over 60 percent, the World Wildlife Fund reported. Scientists determined it would take approximately 75 years for its population to recover, even if all threats to the species were eliminated.