The PA Just Made It Harder for Biden To Help Palestinians | Opinion
With presidential elections scheduled for July, the Palestinian Authority (PA) appears to be paying some homage to democracy 16 years after its last vote. But is the scheduled vote sincere homage, or sleight of hand? Despite his scheduling of elections, PA President Mahmoud Abbas is cracking down on private individuals and organizations. His new presidential decree on NGOs may trigger a U.S. law that prohibits "directly" funding the PA government. Congress should take note.
A recently leaked State Department memo reveals that the U.S. government is gearing up to restore U.S. economic assistance to the PA, possibly as soon as this month. It reportedly argues that restoring economic aid to the Palestinians could strengthen "civil society, media watchdogs and other elements of the fourth estate." But what happens when the PA effectively nationalizes civil society groups?
As of this month, Palestinian NGOs are required to submit plans of action and budgets to the PA, which reviews them for conformity to the "work plan of the relevant ministry." Palestinian organizations now claim this not only interferes with their independence, but also indicates "a deliberate intention to dissolve" NGOs. Why? Because the law authorizes the government to absorb the dissolved organization's assets into the PA treasury or transfer them "to a similar Palestinian association or institution." Funders of anti-corruption NGOs may soon find that their dollars are enriching the very authorities whose graft those NGOs have sought to expose. U.S. government funds might also get swept up in this scheme.
Biden's acting ambassador to the U.N. said in January that this renewed assistance is not "a favor to the Palestinian leadership." But if it is such a favor, the aid would not comply with federal law.
Since 2018, U.S. law prohibits sending economic assistance that "directly benefits the Palestinian Authority" so long as the PA continues its practice of doling out financial rewards to people who have committed terrorism against Israelis. The law is known as the Taylor Force Act, named after an American West Point graduate and veteran who was killed by a Palestinian terrorist in Israel. It is not clear how the Biden administration plans to square its aid intentions with the requirements of that extant law.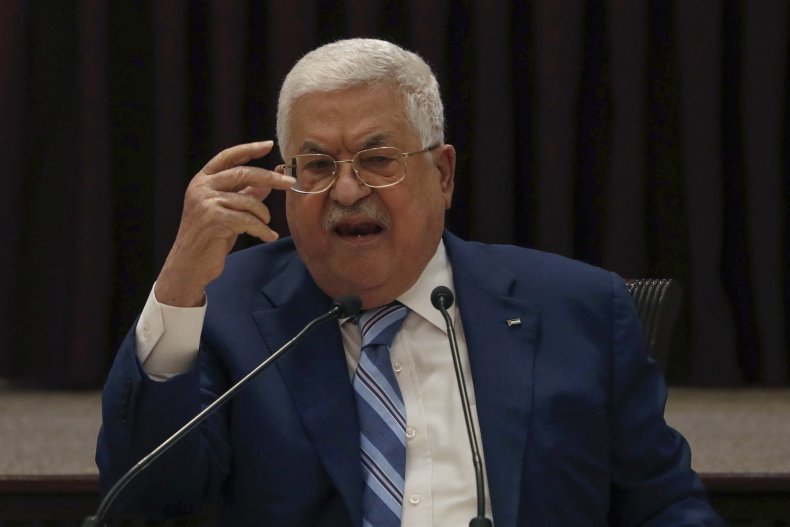 Now that NGOs are compelled to "conform" to PA government work plans, can they really be considered independent of that government? Does funding them "directly benefit" the PA? The PA has just made it a lot harder for State Department lawyers to justify a resumption of aid for the Palestinians.
Abbas's power grab is only the latest in decades of authoritarian actions by Palestinian leaders. Indeed, the Palestinian people have been oppressed by illiberal representatives dating back nearly a century. It is well known that the Palestinians have suffered under leaders who were focused more on killing Israelis than improving lives for Palestinians. But the problem is not just neglect. Palestinian leaders also actively torment their own population. In the 1920s and 1930s, the national leader Haj Amin al-Husseini killed and expelled his political rivals, including moderate Arabs who wanted to compromise with the Zionist movement. In the 1990s, the PA was born in a cradle of corruption: The International Monetary Fund estimates that at least $900 million was siphoned off by PA founder Yasser Arafat just from 1995 through 2000. Arafat's security forces, which Abbas now controls, were and remain known for systematic arbitrary arrests and torture of dissidents and rivals.
Palestinian civil society leaders object to Abbas's recent fiat, but they have no legislative or judicial recourse. The Palestinian legislature has not met since 2007. And Abbas has been undermining the courts for years. In 2016 he created the Constitutional Court, which the European Council of Foreign Relations describes as a political tool for Abbas to wield against rivals in Hamas and his own party, Fatah. All nine judges were unilaterally appointed by Abbas. In 2021, Abbas named an ally as chief justice of the High Judicial Council and forced other judges into "early retirement." It's no coincidence in this election year that the High Judicial Council has the final say over election court judges.
Secretary of State Antony Blinken pledged that the U.S. will hold accountable "those who commit human rights abuses." One cannot do that if one funds the PA. The key to helping the Palestinians is not to send the PA money, but to help save the Palestinian people from the PA itself.
Dore Feith is doing research for The Public Interest Fellowship. He was a special assistant to the deputy administrator of the U.S. Agency for International Development from 2019–2020.
The views expressed in this article are the writer's own.