PA Woman,106, Credits Yuengling For Pouring Her Fountain Of Youth
A 106-year-old Pennsylvania woman is crediting America's oldest beer company for her longevity.
On Thursday, Yuengling Brewery sent Margaret Dilullo of West Lawn, Pennsylvania, a truckload of lager for her undying loyalty to the spirits brand.
The beer company uploaded the surprise gift to Dilullo on Twitter, which spearheaded a number of reactions from members.
One user, @thompson5devel said, "hope she is around long enough to drink thousands!!!"
Another user @caleshonk said, "This is awesome! I guess I have 66 more years of drinking @yuenglingbeer" lager then! Woohoo!
After receiving the truckload of beer, Dilullo sat down to drink a refreshing lager and shook her head while saying "ahhh" as she consumed the alcoholic beverage.
Yuengling has been in operation since opening its brewery in Pottsville, Pennsylvania, in 1829.
A number of centenarians across the world have credited alcohol as their secret to living up to an age that surpasses the average life expectancy in the U.S.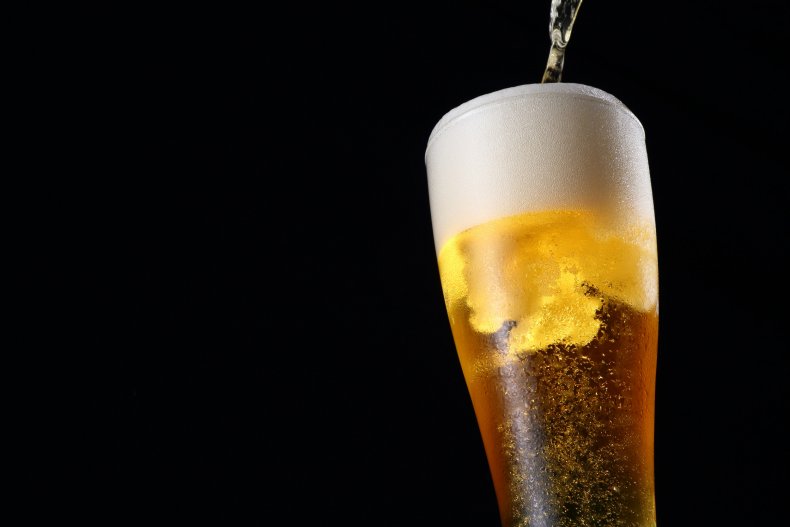 In January 2018, 105-year-old UK resident Jack Reynolds credited whiskey as the reason for him living a long, healthy life. "He has a whiskey in his tea every morning and two shots of Grouse in a glass with lemonade at night and swears by it," Reynolds' youngest daughter Jayne Goodwin told the UK-based Metro newspaper in 2018.
He also turns to whiskey as a medication. "If we've got a cold or anything, he straight away gives us a whiskey; that's his medicine and it's not done him bad," Goodwin told Metro.
Reynolds, who broke numerous records including becoming the oldest person to get their first tattoo, go on a rollercoaster, ride a zip wire and perform as a supporting actor on a TV show, died in 2020 at the age of 108.
In 2015, 105-year-old Sadie Snyder told NECN News that she's consumed beer since she was 6. Snyder was introduced to beer by her father who worked in the spirits industry.
"Every week, he'd bring home a case of beer, and I'd wait up for him to come so I could have it. By the end of the week, they were all gone," Snyder told NECN in 2015.
A 2018 study by the American Association for the Advancement of Science revealed that drinking can potentially help you live longer. Neurologist Claudia Kawas and her team at the University of California, Irvine, have studied the daily habits of persons over the age of 90 since 2003.
"I have no explanation for it, but I do firmly believe that modest drinking improves longevity," Kawas said.
Newsweek has reached out to Yuengling for further comment.