Podemos Leader Pablo Iglesias: 'I Will Walk Away From Politics'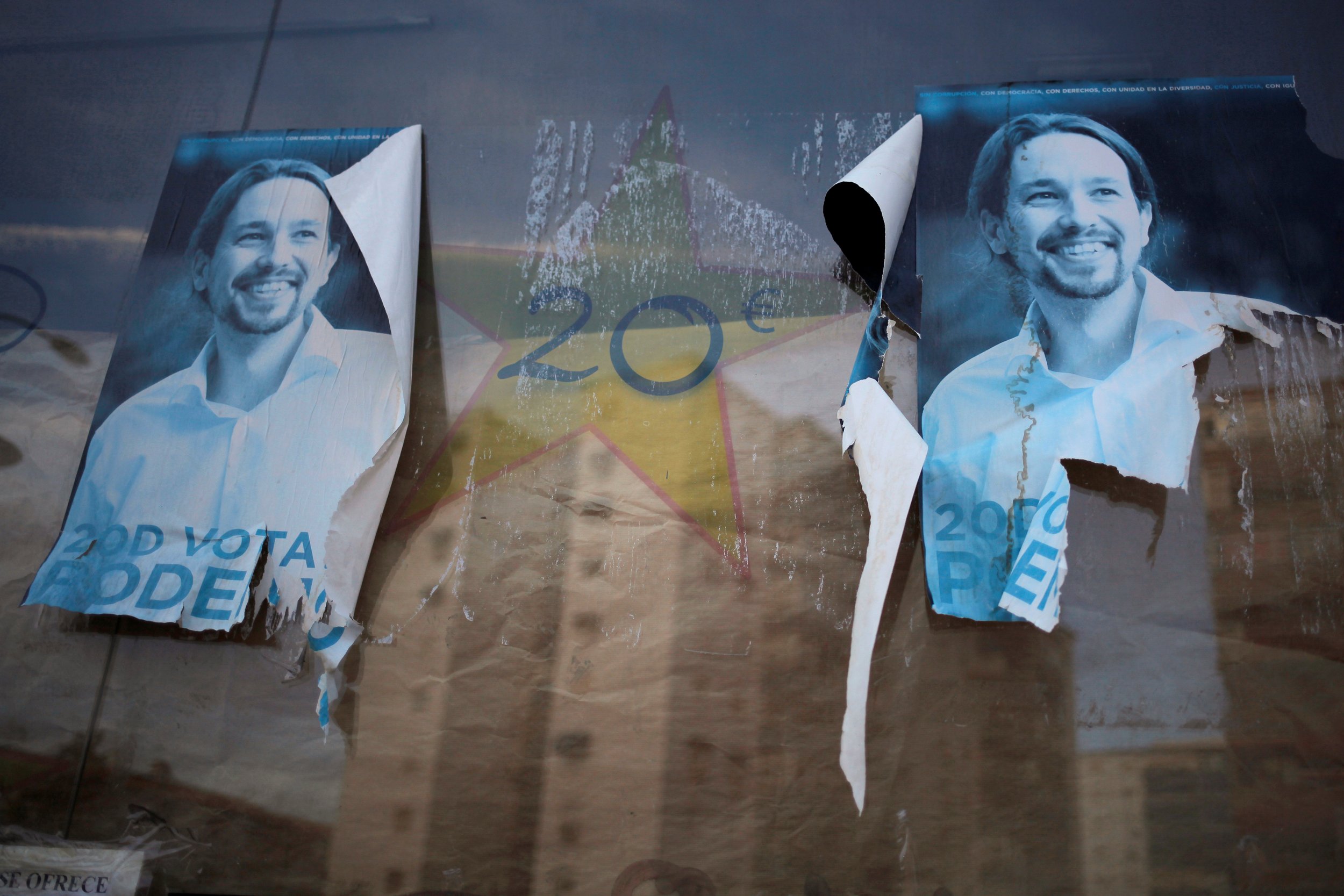 The leader of Spain's radical anti-austerity Podemos party has said that he wants to be Prime Minister after June's general election—but will then quit politics.
In an interview with the El Pais daily Pablo Iglesias, the left-wing firebrand whose insurgent party was only formed in 2014 but now ranks second in many polls, said he was hoping to lead the next government, probably supported by the center-left Socialist Party (PSOE).
And he said that in ten years he saw himself once again lecturing in universities as an academic, his job before Podemos achieved political success.
"I see myself as a lecturer in class, which is what I am passionate about," he said. "I've been very lucky, I've been paid to do what I like: studying and teaching. And I would like to clown around on television. After I am prime minister, I will walk away from politics."
Spain's election, scheduled for June 26, is a rerun of an inconclusive poll in December, following which no party or combination of parties was able to form a government.
If the election result mirrored current polls, the incumbent conservative People's Party (PP) would take first place but fail to win a parliamentary majority, followed by Podemos (running as part of a pact with the hard-left United Left party) and then the PSOE.
Podemos and the PSOE repeatedly failed to secure a deal for coalition government after December's election, in which the PSOE came second and Podemos third.
But in the interview Iglesias insisted he and the PSOE's leader Pedro Sanchez would be able to negotiate an arrangement. "There's been some unfortunate statements—on my part as well. I understand Pedro Sanchez's harsh tone during this campaign run, but I think that after June 26 things will have to relax," he said.
"We will need to talk about Spain. If they opt for the PP, they'll be making a serious mistake."