Package Thieves Steal Over $3,500 of Medical Supplies for Baby With Rare Disease From Porch
Two women are facing charges after stealing medical supplies worth thousands of dollars from a porch that were intended for a baby with serious medical needs.
The medical supplies were bandages meant for an almost 2-year-old boy named Leo. He has epidermolysis bullosa (EB), a rare genetic condition that results in easy blistering of the skin. The blisters occur with even the slightest friction and the condition is very painful. The bandages are used by Leo's parents to "fully wrap" the child and protect his fragile skin.
"They're pretty much the most crucial piece of our care regimen for Leo," said his mom, Crystal Leptich.
The family was expecting a shipment of five boxes on Tuesday, but when Leptich arrived at home, there was only one box on the porch. Her doorbell camera revealed two women taking the boxes off the porch and leaving in a waiting van, which Leptich said "shocked" her.
"My mouth just dropped," Leptich said. "I just felt like I was in disbelief."
On Thursday, the suspects were identified and arrested after an investigation by the local guns and gangs unit, according to Saskatoon police.
Leptich said she expects the bandages to be returned to her Thursday and it is her understanding they are fully intact.
"We just feel thrilled. It's so nice to see that, with everyone coming together, that we were able to get justice for our family and, most importantly, we were able to get Leo's supplies back," she said.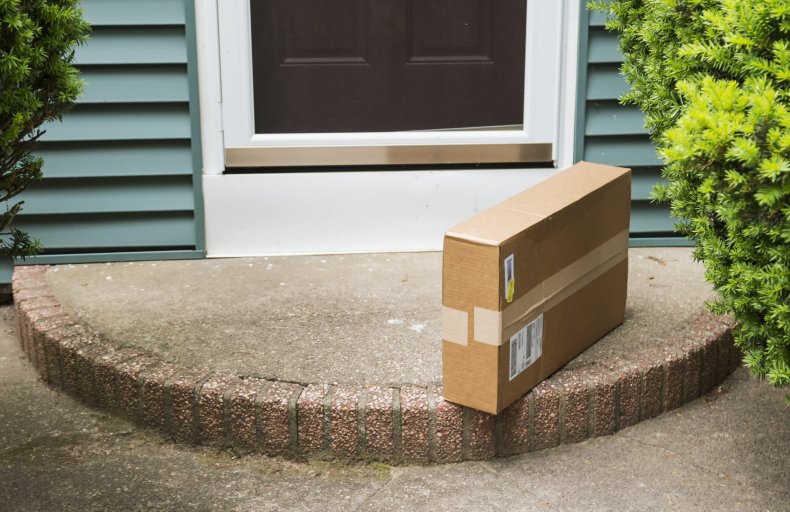 People with EB are sometimes called "butterfly children" due to their extremely fragile skin. When Leo was born via cesarean section, the first words his parents heard were, "We don't know what's wrong with him."
The skin on Leo's feet had all been sheared off from the friction of birth.
EB affects one in 17,000 to 20,000 live births. There is no known cure, according to the Dystrophic Epidermolysis Bullosa Research Association of Canada, which is a non-profit organization that provides support for families affected by EB.
As a baby, the Leptichs carried Leo around in a special blanket that protected his skin from rubbing on anything, even their own hands. Even seams from clothing caused problems.
It takes them 45 minutes a day to change Leo's bandages. Some can be left on for about a week, but then require about 90 minutes to change.
Children with EB are already undergoing experimental treatments in which they receive corrected cells or skin grafts.
"Of all the genetic conditions, this is probably the one that's got the most hope for a cure or a really effective treatment, and it's hopeful that will be done in the next five years or so," said Leptich.