Packers Fire Head Coach Mike McCarthy, Joe Philbin Named Interim: Report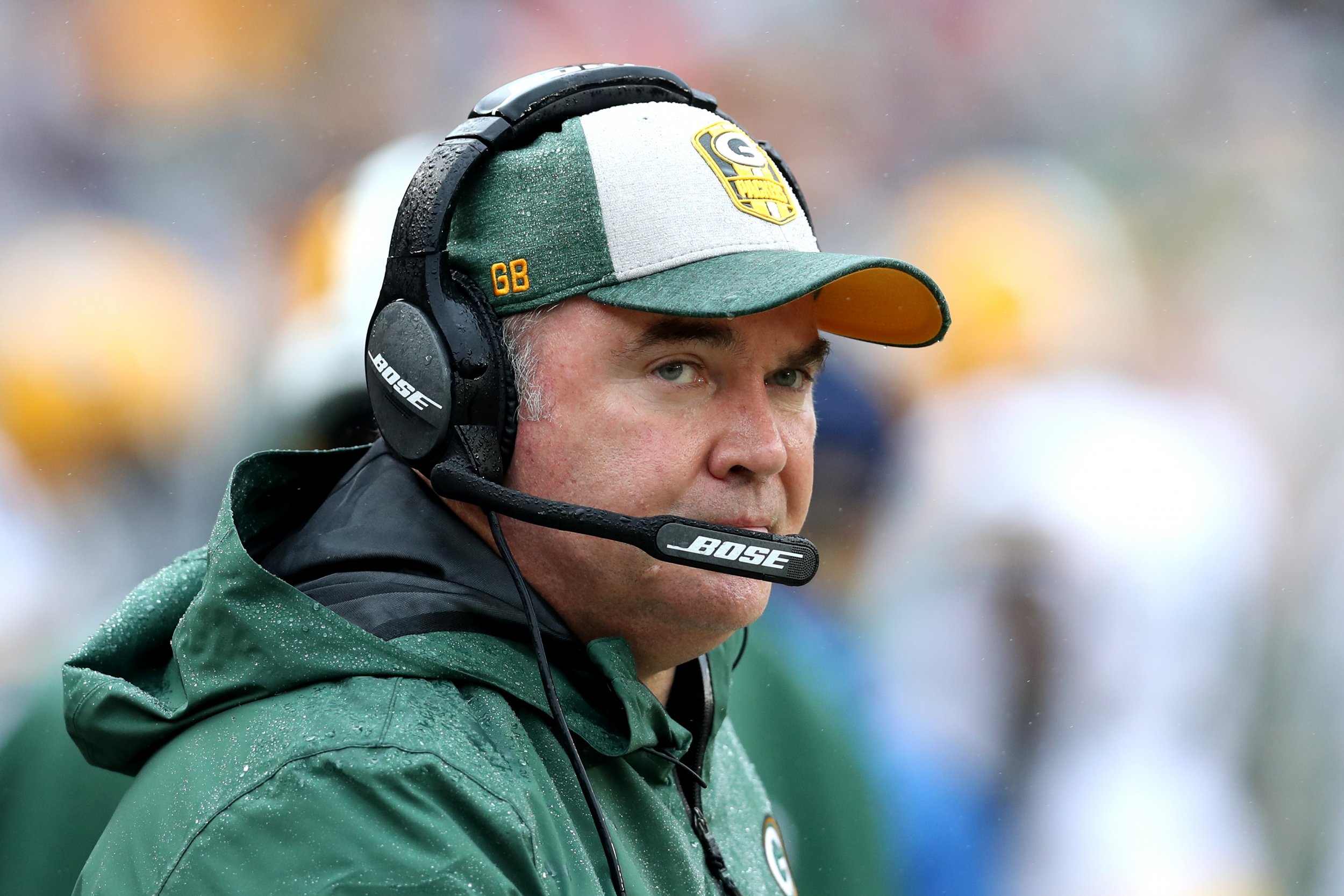 The Green Bay Packers have reportedly fired head coach Mike McCarthy and promoted offensive coordinator Joe Philbin to interim coach following Sunday's 20-17 loss to the Arizona Cardinals, according to multiple sources.
The report was initially made by Barstool Sports' "Pardon My Take" podcast, followed by NFL Network's Ian Rapoport and ESPN's Adam Schefter shortly after.
"Sources close to Pardon My Take have informed us that Packers HC Mike McCarthy will be relieved of his coaching duties with an announcement coming as early as this week," Pardon My Take announced via its official Twitter account. "Please credit Pardon My Take if this happens."
"Sources are also indicating Joe Philbin is in consideration for the interim position," the podcast added.
McCarthy has served as Green Bay's head coach since 2006 and has a career record of 125-77-2, as well as a 10-8 postseason record (.556), which includes a Super Bowl championship during the 2010 season.
However, the Packers currently have a 4-7-1 overall record in 2018 after entering the season with expectations of being a playoff contender.
"The 2018 season has not lived up to the expectations and standards of the Green Bay Packers. As a result, I made the difficult decision to relieve Mike McCarthy of his role as head coach, effective immediately," team president Mark Murphy said in a statement.
"Mike has been a terrific head coach and leader of the Packers for 13 seasons, during which time we experienced a great deal of success on and off the field. We want to thank Mike, his wife, Jessica, and the rest of the McCarthy family for all that they have done for the Packers and the Green Bay and Wisconsin communities. We will immediately begin the process of selecting the next head coach of the Green Bay Packers."
Philbin had previously worked as a head coach with the Miami Dolphins from 2012-15 before working as an assistant head coach and offensive line coach with the Indianapolis Colts from 2016-17 and joining McCarthy's staff this past offseson. He began his NFL coaching career with the Packers and worked as an assistant for the franchise from 2003-11.
Arizona entered Sunday's game with two wins in 2018 and hadn't won since Oct. 28. Green Bay is on a three-game losing streak and has lost five of its last six games.
Newsweek will have more on this story as it develops.