Packs of Condoms in Venezuela Now Cost $755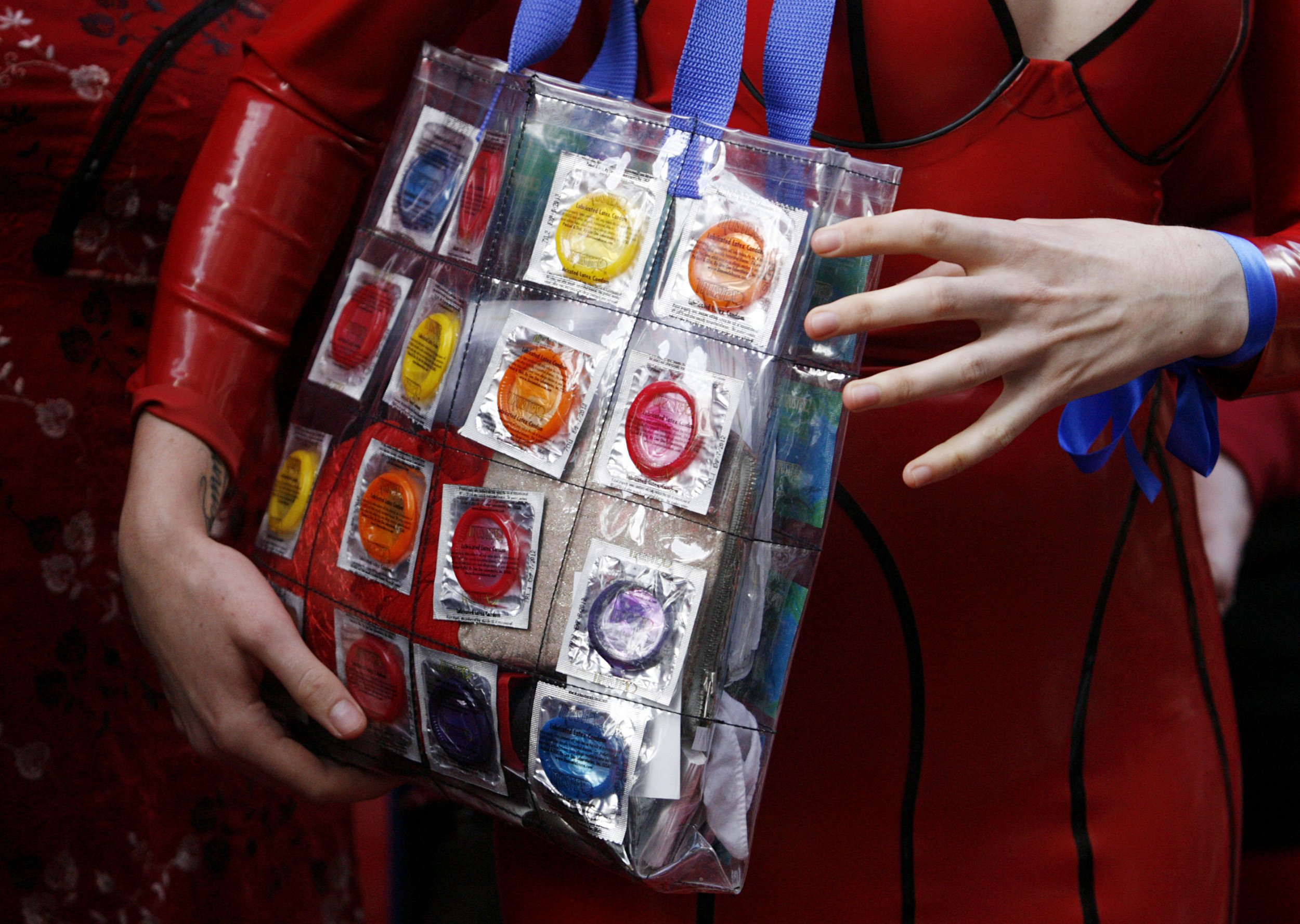 Venezuela's faltering economy is so out of control that a pack of 36 condoms now costs close to the monthly minimum wage, and even then they're difficult to find.
Bloomberg News first reported Wednesday on the "latest indignity" faced by Venezuelans, who are grappling with inflation of more than 60 percent and a shortage of goods, exacerbated by falling oil prices that have sharply reduced the country's oil export earnings.
Long lines for everyday products like sugar and deodorant are already a reality for the country's residents. But the scarcity and sky-high price of condoms is particularly concerning in a country with high teenage pregnancy rates, one of the highest HIV/AIDS rates in Latin America, and where abortion is illegal, including in cases where the mother's life is at risk.
Based on pricing estimates on MercadoLibre, an auction website Venezuelans use to acquire scarce goods, a box of 36 Trojan condoms now costs 4,760 bolivars, or $755, close to the minimum monthly wage, according to Bloomberg, and more than the asking price for Clinique cosmetics and Bath and Body Works toiletries. Many pharmacies stopped stocking condoms and some other contraceptives in December.
Around 95 percent of the Venezuela's foreign-currency earnings are from crude oil. As the price of oil has dropped, so has the amount Venezuela earns from oil exports -- by 60 percent in the past seven months. This has caused a shortage of dollars among importers and has made acquiring goods even more difficult. There's now a strong chance the country will default within the year, according to Bloomberg News.
With contraceptives hard to find, more women will be put in danger by attempting to get an abortion in unsafe clinics, according to the International Planned Parenthood Federation.
"Without condoms we can't do anything," Jhonatan Rodriguez, general director of nonprofit health group StopVIH, told Bloomberg News. "This shortage threatens all the prevention programs we have been working on across the country."
Boxes of condoms are available on the black market for $25 each, slightly more than the average U.S. price of $23 for a box, but only for those with access to U.S. dollars, which is a sliver of the population, Bloomberg reports.
Earlier this week, Jorge Giordani, the former finance planner for late Venezuelan President Hugo Chavez said Venezuela's socialist economy had become the "laughing stock" of Latin America.
President Nicolas Maduro, has insisted that the country's inflation problem and soaring consumer prices are part of an "economic war" waged against the country by its enemies.
Maduro told supporters Wednesday that he would like to improve relations with the U.S., according to the BBC. The two countries have had an uneasy relationship for years. In December, the U.S. imposed sanctions on some Venezuelan officials for allegedly suppressing anti-government protests in 2014.