Las Vegas Shooter Stephen Paddock Bought Guns Legally—and Passed Background Checks With 'No Red Flags at All'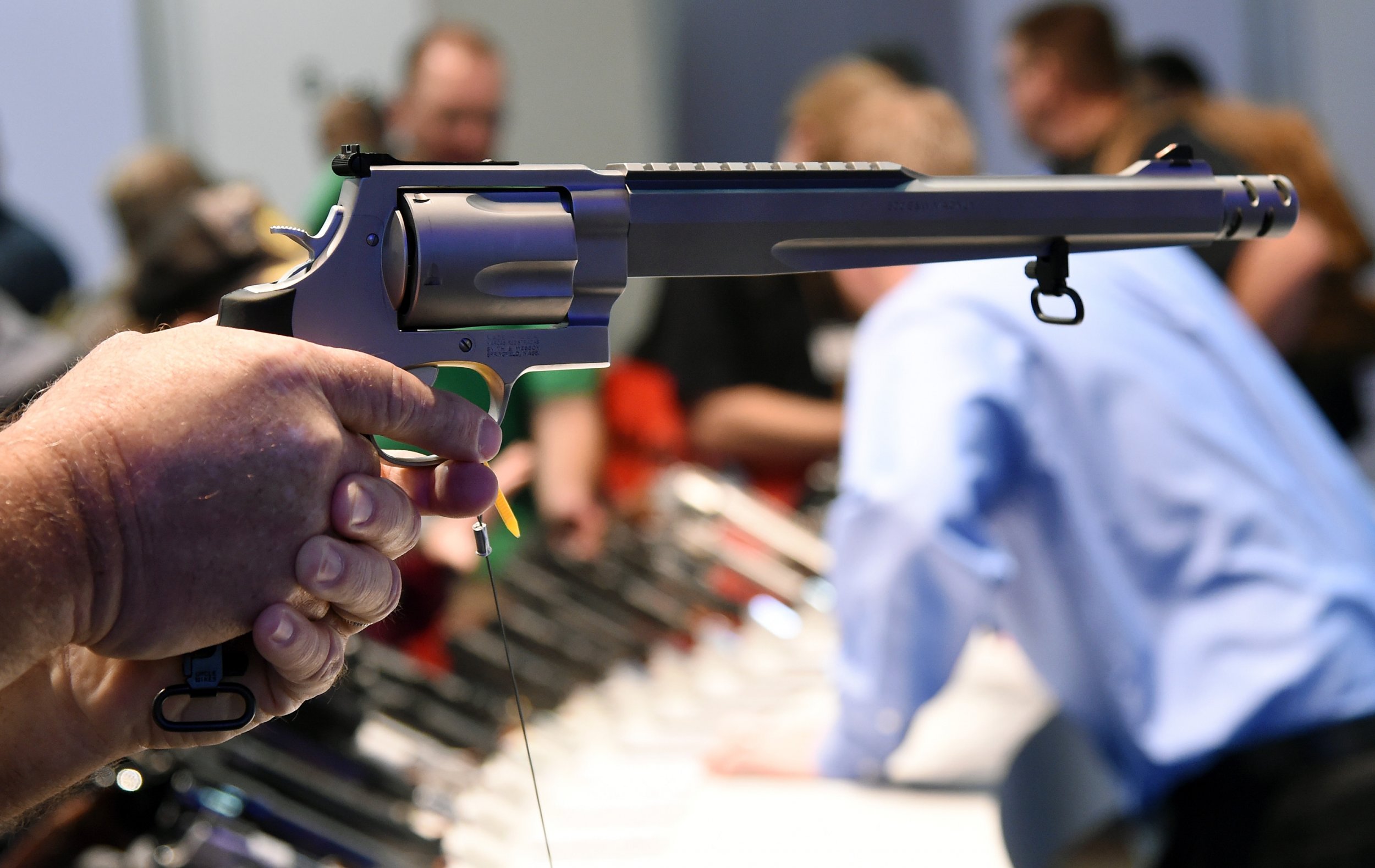 The man who shot more than 50 people from a Las Vegas hotel window Sunday night, acquired his arsenal of firearms legally and without raising any "red flags" during a background check, two gun shop owners said Monday.
Stephen Paddock, who had nearly two dozen weapons with him when he opened fire, never appeared suspicious to the owner of Guns and Guitars in Mesquite, Nevada, where he lived, USA Today reported.
"Mr. Paddock was a customer and purchased firearms from our store; however, all necessary background checks and procedures were followed, as required by local, state and federal law," Chris Sullivan said. "He never gave any indication or reason to believe he was unstable or unfit at any time."
A gun store owner in St. George, Utah—which is less than two hours from Las Vegas—told the Salt Lake Tribune he, too, had sold a weapon to Paddock. Chris Michel, of Dixie GunWorx, said Paddock bought a shotgun earlier this year. He passed the background checks.
"There were no red flags at all," Michel added.
Paddock was staying at the Mandalay Bay Resort and Casino on Sunday when police say he opened fire on a crowd at a nearby country music festival, wounding more than 400 people before taking his own life. When authorities reached his room on the 32nd floor, they found an arsenal. Clark County Sheriff Joe Lombardo told reporters initially that officers found 10 rifles, but ABC News revised the number to 19 Monday afternoon.
It wasn't immediately clear which kinds of firearms were used in the deadliest mass shooting in U.S. history, but ABC News reported that audio recordings suggested they were automatic—or had been rigged to function as such.
"[The bullets] were coming out very quick, and you heard a large number of shots very quickly. That would be very difficult to do with anything other than an automatic weapon," John Cohen, a former Department of Homeland Security undersecretary, told the outlet. "It's not legal to purchase a fully automatic weapon, but it's not that difficult to convert legal semiautomatic weapons so that they are fully automatic."
The gun laws in Nevada are relatively lax—residents don't need to have permits to buy and do not have to register rifles, shotguns and handguns, according to the National Rifle Association's Institute for Legislative Action. People only need permits in order to carry handguns, and machine gun silencers are legal if they're in compliance with federal regulations.
Paddock's brother told CNN he was aware the suspect had handguns and a rifle. Eric Paddock, of Florida, added that his 64-year-old brother had not been "not an avid gun guy at all," with "no military background or anything like that."