Pedophiles on the Run Arrested After Being Covered in Cement and Tied to a Bench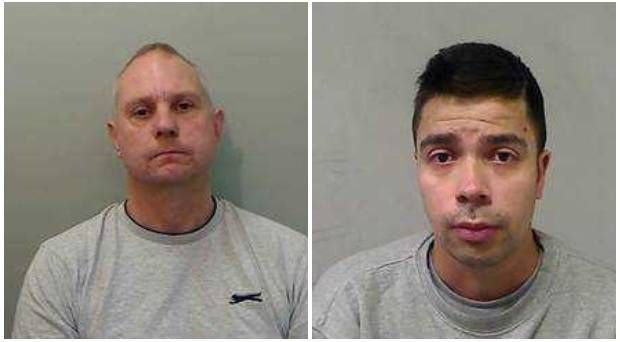 Two convicted pedophiles on the run from police were arrested after being set upon by concerned members of the public, covered in cement and tied to a bench.
Northern Irish Police (PSNI) were hunting for James White, 48, and Jason Lydiard, 26—also known as Alexis Guesto—for a number of offenses including breaches of license and warrants.
There had been sightings of the pair across the county of Donegal, in the northwestern part of the Irish Republic bordering Northern Ireland, with images of their blue Peugeot car shared on social media.
After an urgent appeal by police for information on their whereabouts, they were discovered and set upon in the Mullah area of County Armagh. They were attacked by a crowd and then tied to a public bench, the Irish Independent reported.
Northern Irish police are investigating the assault on the pair.
PSNI Detective Chief Inspector Jill Duffed said they were "kicked and beaten with iron bars before being taken to Mullah village, where they were further assaulted by a number of individuals and covered in paint.
"Both men were taken to hospital by police, one of the males has been arrested and the other remains in hospital being treated for his injuries.
"Unfortunately, now, due to the violent actions of a small number of people, we have had to redirect resources and efforts towards investigating a serious assault. There is no excuse for individuals taking the law into their own hands nor for the violent scenes that we witnessed last night," she added, according to a statement by the PSNI.
Police had information that the pair had been approaching children. They became friends after Lydiard, from County Down, left jail earlier this year following a seven-month sentence for ignoring a court order banning him from online dating sites. He has nine convictions for sexual assault, assaults causing harm and threats to kill.
White, from South Armagh, has been convicted of five sexual assault charges and 62 previous convictions in all, including sexual assault, assault causing bodily harm and threats to kill.