Pageant Judge Slammed For Calling Biracial Little Girl 'A Tad Too Dark'
An Arkansas mom said she was "appalled" after her child's skin color was criticized during a school beauty pageant.
Amber Fletcher's daughter, 4-year-old Charleigh Bullock, has been competing in pageants since she was 6 months old. She loves to dress up, wear makeup and "put on a show for people," Fletcher told Newsweek. But when she participated in the 2022 Miss Riverside Pageant on September 23 in Lake City, Arkansas, Charleigh received a critique that took her mom off guard.
After the Tiny Tots Division event, the little girl came home with her score sheets. One judge wrote, "Tan is a tad too dark, for her age. But everything else is beautiful."
"That's the part that didn't sit right with me because she didn't have a spray tan," said Fletcher. "That's her natural skin color."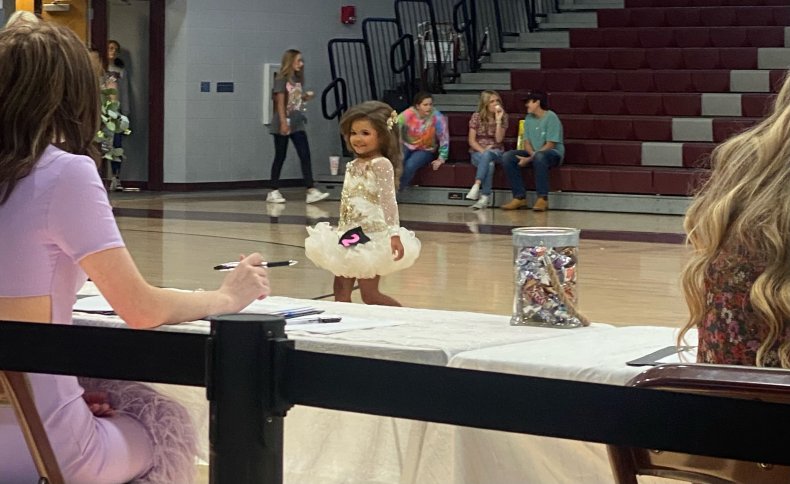 Charleigh is biracial in a predominantly white school district, her mom said.
Fletcher quickly contacted the pageant director and the judge who wrote the comment. The director said she had not read the score sheet before it was sent out. The judge apologized, saying she was not aware that Charleigh was biracial.
"Honestly, I feel like that shouldn't have even played a factor," the mom said. "It doesn't matter if they're too white or they're too dark, it matters how someone feels in their own skin. So I feel like the comment as a whole was just unnecessary."
Fletcher added that although Charleigh could not read or understand her own score sheets; an older child could have sustained a blow to their self-esteem. She circulated a photo of the critique on Facebook, writing, "I am appalled."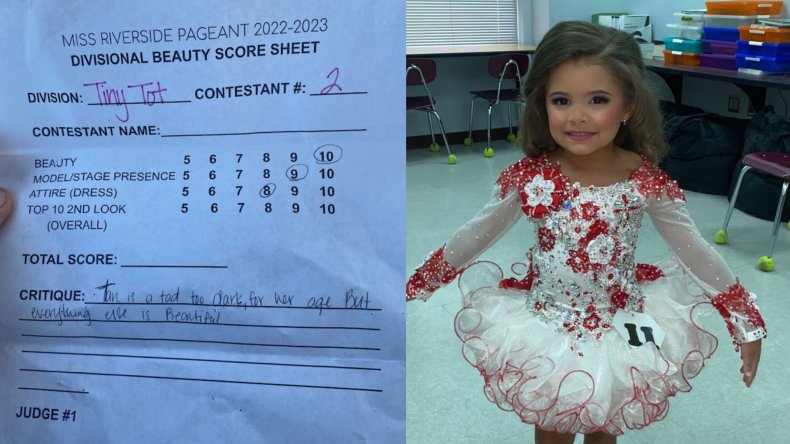 Black women have fought for a place in beauty pageants over the past century. In the 1930s, rule number seven in the Miss America rule book ordered that "contestants must be of good health and of the white race." As late as 1940, all contestants were required to list how far back they could trace their ancestry, according to PBS.
In 1968, close to 400 feminists protested outside the Miss America Pageant in Atlantic City, New Jersey. They carried signs that said, "No More Beauty Standards" and "Miss America is Alive and Well—in Harlem." The protest magnetized national media attention and became a major success for the women's movement.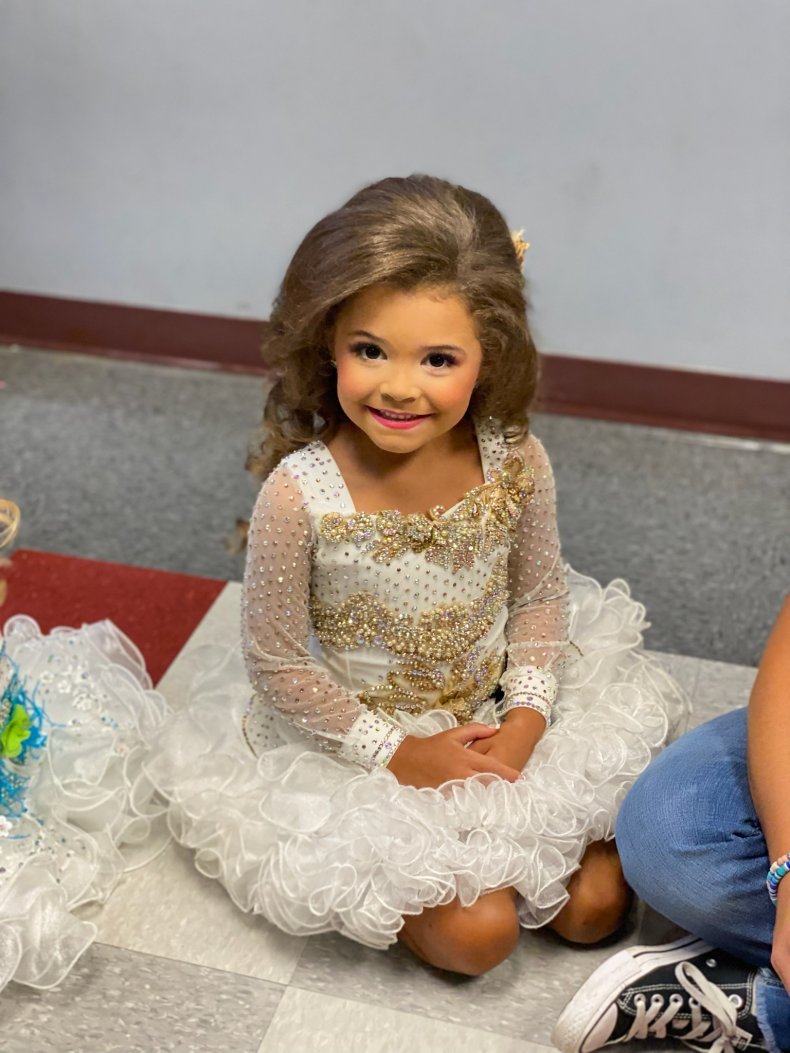 Jeff Priest, Superintendent of the Riverside School District, said the pageant judge's comment was "unacceptable and inappropriate" and she will not be invited back for any future pageants.
"Any pageant held at the school district is intended to support and encourage the participants," Priest said in a statement. "Riverside regrets that this comment was made by the judge. The comment does not reflect the beliefs of the Riverside School District or its principles of respect and encouragement of all its students."
However, the judge's words will not deter Fletcher from entering her daughter into more beauty pageants.
"We actually have a pageant coming up on the 29th of this month," she said. "As long as Charleigh continues to tell me that she wants to do it, I'm all for putting her in them."