We Passed Paid Leave in Our States. The Rest of America Deserves the Same | Opinion
Twenty-six years ago this month, President Clinton signed the Family and Medical Leave Act (FMLA), ensuring many working people could take up to 12 weeks of unpaid leave to care for themselves or an ailing family member, or to welcome a new child into their home. FMLA was America's first—and only—federal law designed to help people manage their care responsibilities without fear of losing their job. Years in the making, FMLA's passage was propelled by states that had begun adopting their own unpaid leave laws, demonstrating the value of public policy that supports and protects parents, families and caregivers.
While FMLA has been used over 200 million times, the law was only intended to be a first step. FMLA excludes nearly 40 percent of workers in this country, and the leave itself is unpaid. Millions of people forgo treatment or return to work against doctor's orders, mainly because they cannot afford unpaid time off. Nearly a quarter of pregnant women report going back to work within two weeks of giving birth.
Once again, states are leading the nation in developing good public policy. In 2002, California created the nation's first Paid Family Leave Program to offer wage replacement to cover time off to care for a loved one or bond with a new child. Six years later, New Jersey followed suit. In 2013, Rhode Island also expanded its state-run temporary disability insurance to cover caregiving time, and became the first state to ensure that every job is protected when someone uses that leave. New York became the first state to offer 12 weeks of paid family leave. Since then, Washington DC, Washington State, and Massachusetts passed their own paid family and medical leave programs, using the lessons learned in these states to create even better models, including progressive wage replacement so that the lowest-paid receive a higher percentage of their wage when they take time to care.
Our state programs are all a little bit different, but each one shares core principles: we have programs that are accessible and cover the range of reasons people need to take leave. Our three states together cover millions of people who know that if a medical emergency occurs, their first concern can be their loved one's health, not how to pay their rent. Workers can take time to heal when they have a personal health care crisis, women can take time after the delivery of a child, and all parents can be there to see their child's first smile.
Research in our states shows what the workforce and business community already know: paid leave works. Having paid leave in our states is an employee recruitment and retention strategy, and ensures that women's participation in the labor force stays strong. Paid leave also increases the percentage of fathers taking time to care for their new child, decreases infant mortality, and reduces the use of nursing homes by the elderly, allowing our seniors the opportunity to age in place. The well-being of all newborns, particularly those born to single and black mothers, is improved when their mothers have paid leave.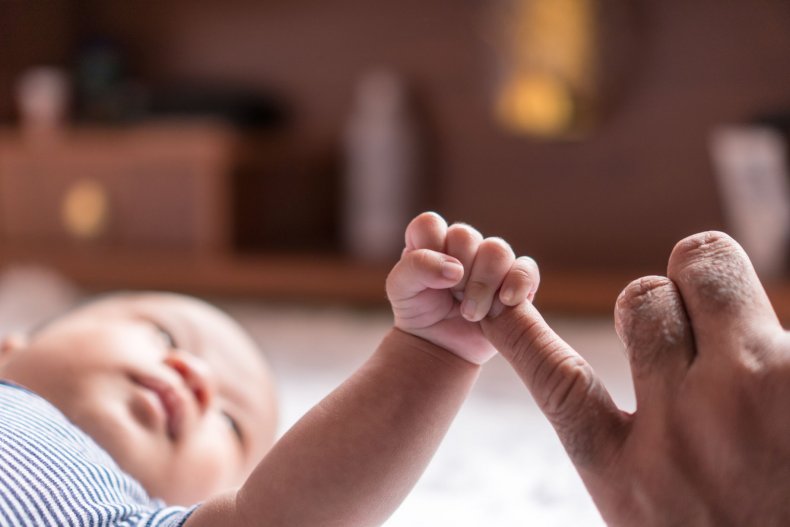 Everyone wants to be a good parent to their child, a good child to their aging parent, a good partner as well as a good employee. Sometimes, we need to take the time to care for others or for ourselves. Yet, as the recent government shutdown reminds us, most families in the U.S. cannot afford to go without a paycheck for even a short period of time.
While millions of people live in the states we three state senators represent, we know access to paid leave should not be dependent on who employs you or where you live. States will continue to develop innovative solutions, but it is also time for a federal program that covers all working people for their personal health needs as well as caregiving for loved ones. The Family And Medical Insurance Leave (FAMILY) Act, reintroduced this week by Senator Kirsten Gillibrand (D-NY) and Representative Rosa DeLauro (D-CT), is the only bill currently before Congress that takes the lessons we have learned, and creates a paid family and medical leave insurance system that will work for everyone.
We urge our colleagues in federal government to follow our lead and join us in supporting the FAMILY Act.
Joseph Addabbo, Jr is a New York state senator who championed the passage of paid family leave, which became law in 2016.
Gayle Goldin is a Rhode Island state senator and serves as the Deputy Majority Whip. First elected in 2012, she championed the passage of Rhode Island's paid family leave in 2013. She also is Family Values @ Work's campaign advisor on family and medical leave.
Hannah-Beth Jackson is a California state senator who has long advocated for policies that support working parents and their children, including her New Parent Leave Act, which became law in 2018. This year, she introduced legislation to strengthen California's family leave laws and create more equitable access to the program.
The views expressed in this article are the author's own.​​​​​​