When I was only 9 years old, I experienced my first period—an event I hadn't been prepared for. I remember the shock and fear, believing I was dying from a secret, shameful disease.
After a year of silent suffering, I finally came clean to my dad. We were in the kitchen and I said that I had been bleeding. He gave me a concerned look and took me to the emergency room, where the nurse laughed at my ignorance and announced that I had my menses.
I was left even more confused and embarrassed, not knowing what "menses" meant. I didn't feel that I could ask for answers; I felt deeply ashamed.
My early years of menstruation were marred with extreme pain and discomfort. I kept bleeding through my pads and often had to hide blood-stained jeans by wrapping my hoodie around my waist.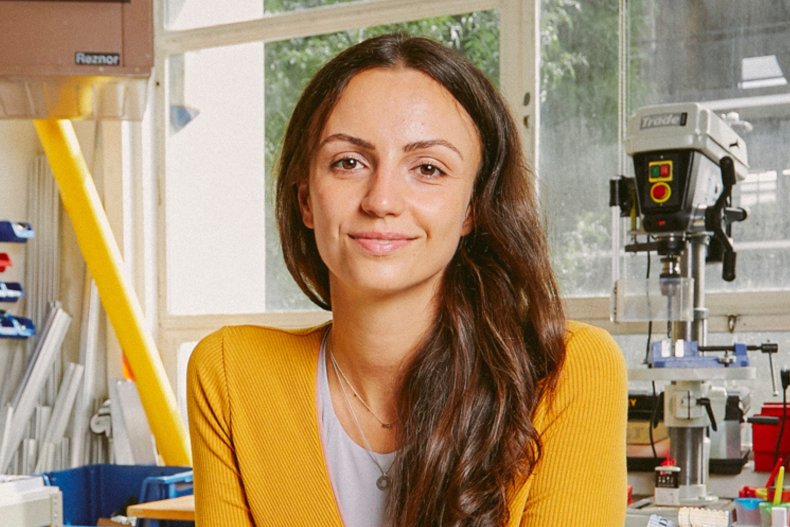 Like so many other people who suffer from menstrual pain, I was put on hormonal contraception at the age of 11, a decision that later had negative repercussions on my physical and mental health.
This was the first time I experienced the consequence of a gender gap in medical understanding—too little consideration was given to the long-term impacts of this intervention on my developing body.
One of the most traumatizing memories from my early years occurred when I was 15. A male doctor, having found no apparent reason for my persistent, debilitating abdominal pain, asked me if I could be pregnant.
I was stunned and horrified—I hadn't had sex yet. My firm denial was met with disbelief and suspicion, making me doubt my own understanding of my body and my circumstances.
I became anxious and paranoid, questioning if I had been the subject of sexual violence, resulting in a pregnancy, without realizing it. This experience reiterated a harsh reality: A young woman's word about her own body could be so readily disbelieved.
My ongoing battle with gynecological health did not stop there. At 16, I was absent from school for nine months due to an ovarian cyst that had been initially overlooked by my multiple specialists. Once again, I found myself questioning why my pain and serious health concerns were not taken seriously.
This dismissal led to the delayed diagnosis and treatment of my condition, causing immense distress and missed educational opportunities in my formative years.
These personal experiences have shaped my understanding of the importance of gynecological health and the inherent disparities in the provision of medical care. They became the fuel for the creation of Daye, the company I founded in 2017 with the hope of bridging the gender gap in medical research and innovation.
In collaboration with doctors, gynecologists, and chronic pelvic pain specialists, we recently launched the first virtual period pain clinic to help women and assigned female at birth individuals identify the root cause of their period pain and gain easy access to diagnostic information to help them manage their symptoms appropriately.
My hope is that we can serve as an engine and a beacon of hope for girls, women, and non-binary folks who have been dismissed and overlooked in their struggle to obtain better gynecological healthcare.
Navigating the medical industry as a young female entrepreneur has not been without its challenges. While our mission has been supported by doctors, clinicians, researchers, and some of the leading minds in gynecological care, fundraising has been an immense hardship.
Research has shown that less than two percent of venture capital went toward female healthcare in 2022. This huge funding gap means that most gynecological health companies today are being built in conditions of extreme scarcity and have to cross unnecessarily torturous roads to bring their innovation to market.
While these challenges felt crushing at times, they have, in the end, only strengthened my resolve to push forward. Each positive patient review we receive, each hurdle we cross, serves as a reminder of the urgent need to rethink and reshape the way we approach gynecological health.
I am fuelled by the memory of my 9-year-old self, my 15-year-old self, and every other girl, woman, or non-binary individual who has ever felt dismissed, unheard, or ill-informed about the workings of their own body.
Our journey is a testament to the enduring power of personal experiences in sparking change. It is a narrative of overcoming adversity and turning personal pain into collective progress.
The path has been challenging, but the mission—to bridge the gender gap in medical research and innovation—is one I remain steadfastly committed to.
Valentina Milanova is the founder of gynecological health platform Daye.
All views expressed in this article are the author's own.
Do you have a unique experience or personal story to share? Email the My Turn team at myturn@newsweek.com.
Uncommon Knowledge
Newsweek is committed to challenging conventional wisdom and finding connections in the search for common ground.
Newsweek is committed to challenging conventional wisdom and finding connections in the search for common ground.
About the writer
Valentina Milanova is an entrepreneur and the founder of Daye.