It's 'Painfully Obvious' Trump Will Be Charged by Mueller, Says President's Ally Roger Stone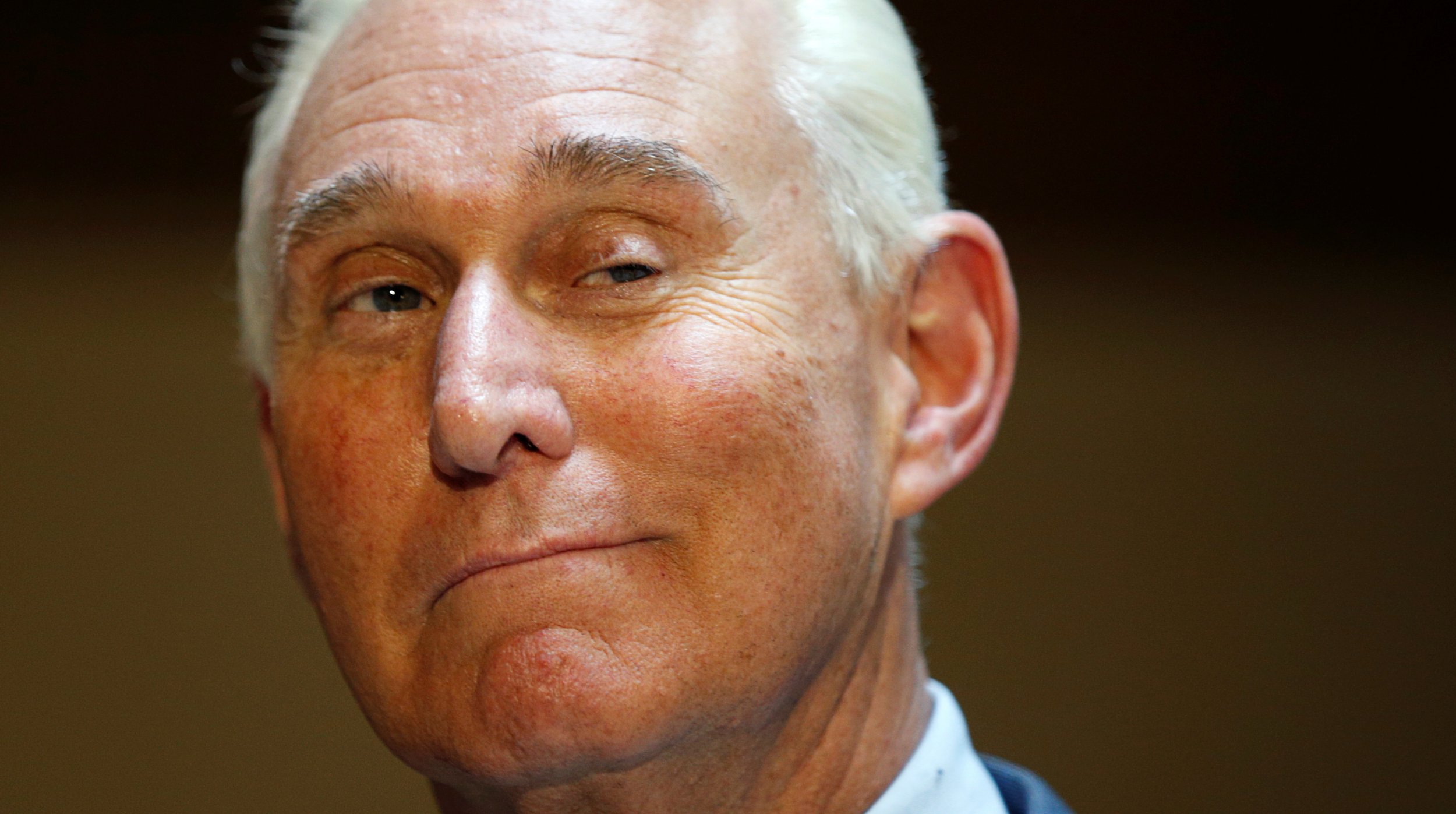 Updated | One of President Donald Trump's longtime allies is foretelling doom for the commander in chief, who is embroiled in multiple controversies that threaten his office.
Political strategist Roger Stone said it's only a matter of time before special counsel Robert Mueller's Russia probe and the Trump sexual misconduct allegations that number well into the double digits catch up to the president.
"It's painfully obvious Mueller will bring charges," Stone told Vanity Fair. "The theory is Mueller will indict him on some process-related matter.... The only people who don't seem to know it are [Trump lawyers] Ty Cobb, [John] Dowd, and the president."
Also, Stone said it's telling that members of Trump's cabinet, including Nikki Haley, the U.S. ambassador to the United Nations, seem to be turning against him. During a Sunday interview on CBS's Face the Nation, Haley said the 19 women who have accused Trump of sexual harassment or assault "should be heard" and "dealt with." Two unidentified sources later told the Associated Press that the president was angry about her comments—as he should be, Stone told Vanity Fair.
"Nikki Haley stuck a knife in his back," he said.
Stone said he has been compiling anecdotes about the political strife that has punctuated Trump's presidency into a book to be called The Fall of Trump, reportedly the first in a series he'll publish with Skyhorse Publishing. Stone said he's been adding to the book "as we go along" in Trump's presidency.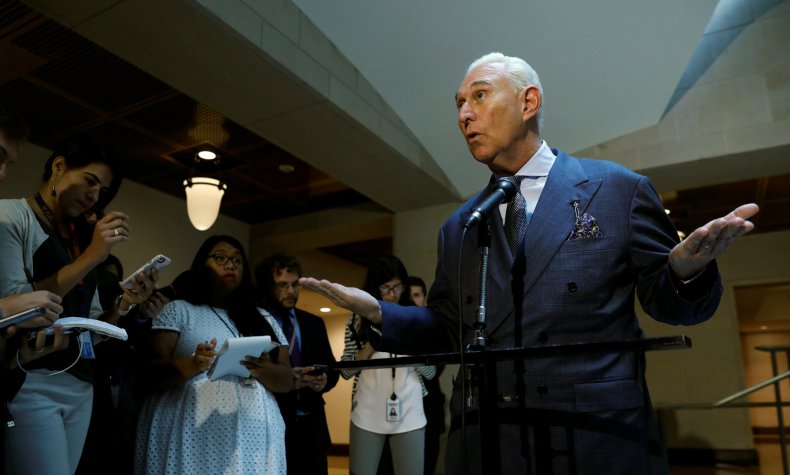 Stone, however, may also be sticking a knife in the president's back. The political consultant has a long history of self-promotion, from his many conspiracy theorist books to his radio show to his eponymous blog StoneColdTruth.com.
Stone stepped away from Trump's presidential campaign in 2015, though there was some dispute about whether he left of his own volition or was fired by Trump's campaign aides, who believed Stone had "sought attention for himself instead of the candidate," according to The Washington Post.
Since then, Stone has been in the public spotlight for calling CNN commentator Ana Navarro "an entitled diva bitch" on Twitter and host Don Lemon a "buffoon." The platform suspended his account in October.
A month before, Stone appeared at a closed-door hearing before the House committee investigating Russia's involvement in the 2016 election. Publicly, he accused lawmakers of blowing out of proportion the allegations of collusion between Russia and the Trump campaign, and of spreading "falsehoods, misstatements and misimpressions" about the campaign's ties to Russia.
"Multiple members of this committee have made false allegations against me in public session in order to ensure that these bogus charges received maximum media coverage," Stone said in a statement addressing the intelligence committee. "Now, however, you deny me the opportunity to respond to these charges in the same open forum. This is cowardice."
Even though Stone may still believe the allegations against Trump's campaign staff and current administration are "bogus," he said things are looking far worse for Trump than the president can imagine—at least, that's what he'll write in his book, which could become just one of the many presidential tell-alls Stone has published to help sustain his career.
"I hope it's a book I don't have to publish," Stone said. "I just don't think Trump is being told the truth about how bad things are."
Correction: An earlier version of this story misspelled Skyhorse Publishing.