Painting Found Hanging in Elderly Woman's Kitchen Turns Out to Be a Long-Lost Renaissance Masterpiece That Could Sell for $6.5m
A long-lost masterpiece dating back to the thirteenth century has been discovered hiding in plain sight.
Hanging in an elderly woman's home in the northern French town of Compiegne, near Paris, was a piece painted by a 13th-century Florentine artist called Cimabue, who was active from 1272 to 1302 and also went by the name of Cenni di Pepo.
Art experts believe the panel shows the "Mocking of the Christ" and could be worth up to €6 million⁠—equal to 6.5 million in American dollars⁠—the BBC reports.
Its value was confirmed with tests involving infrared lights, which were used to compare its similarity to Cimabue's other works.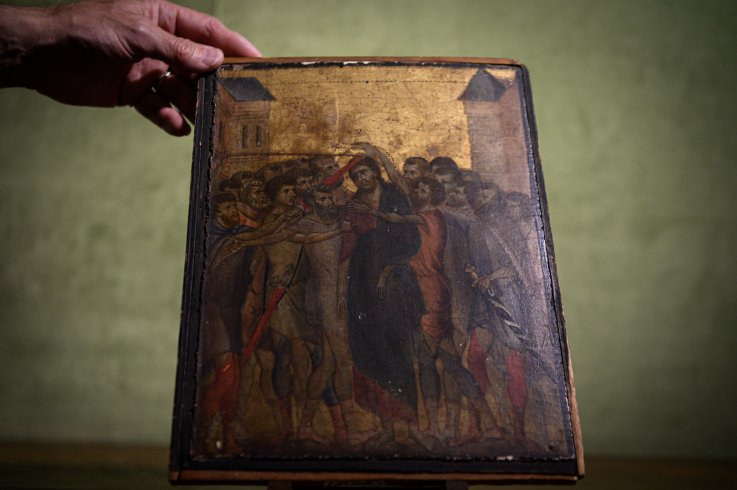 Experts believe the panel is part of a larger scene (a polyptych) divided into various sections. This particular polyptych dates back to 1280 and is thought to depict Christ's passion and crucifixion. The polyptych would have also included the panels "Flagellation of Christ" and the "Madonna and Child Enthroned between Two Angels," which are currently in the possession of the Frick Collection, New York, and the National Gallery, London, respectively. The latter was only recently found, when it was spotted in the Suffolk country house of a British aristocrat in 2000.
Eric Turquin—an old master expert based in Paris who will be involved in the sale of the newly discovered piece—told The Art Newspaper the panel is "the only small-scale work of devotion that has been recently added to the catalogue of authentic works by Cimabue."
A clue to its unique status lies in the worm tunnels buried into the wood of the panel, Turquin said. The pattern of the tracks left by larvae nibbling away at this section of the polyptych match those of the other two. "It's the same poplar panel," he said. "We have objective proof it's by the artist."
Cimabue, though heavily influenced by the Byzantine tradition, is described as one of the pioneering artists of the early Renaissance, along with Duccio and Giotto (both of whom he may have trained). According to the National Gallery, his work represents a key point in art history when Italian painters began exploring the naturalistic depiction of forms and space in 3D. In addition to this polyptych, he is responsible for the apse mosaic of Saint John the Evangelist in the Duomo di Pisa, the Maestà of Santa Trinita, frescoes in the Lower Basilica of San Francesco, in Assisi, and the Crucifix in the Basilica di Santa Croce, in Florence.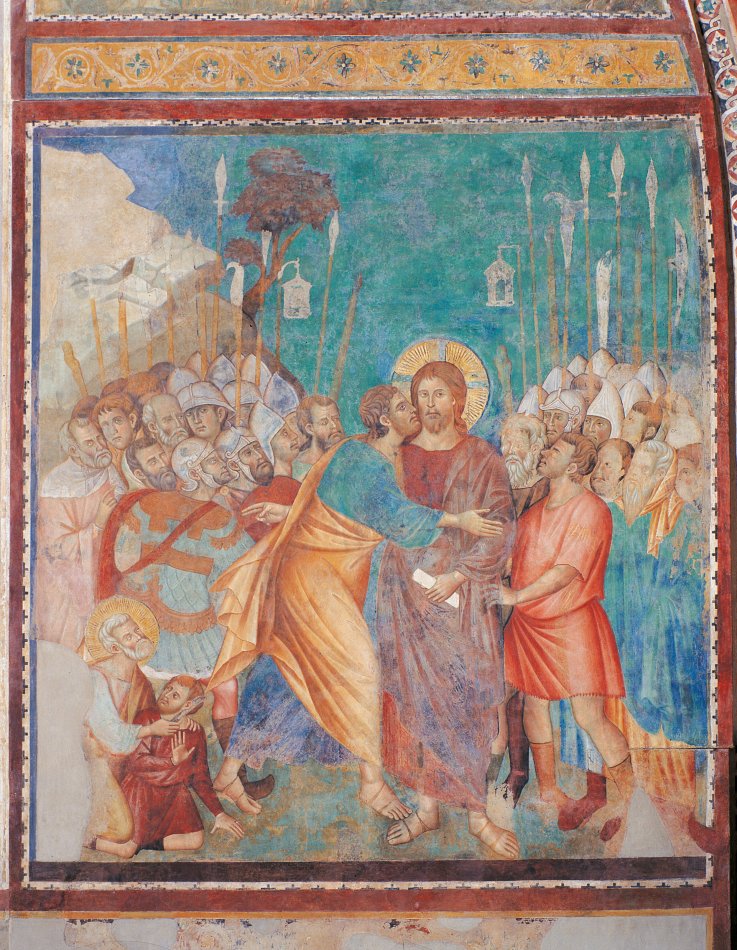 Cimabue's contribution to his craft was recognized by Italian poet Dante, who—in The Divine Comedy—wrote: "Cimabue thought to lord it over painting's field; and now the cry is Giotto's and his name eclips'd."
The panel is due to go to auction in France on October 27.
Painting Found Hanging in Elderly Woman's Kitchen Turns Out to Be a Long-Lost Renaissance Masterpiece That Could Sell for $6.5m | World