Pair Launches Gratitude Hotline For Callers To Leave Well Wishes, Say Thank You To Health Care Workers
Newsweek's "Heroes of the Pandemic" series features everyday heroes showing service, sacrifice or kindness in the time of COVID-19.
In a time when health care workers have taken pains to distance themselves from friends and family, a team in Southern California came up with a way for those risking their lives to receive a flood of verbal support with the push of a button.
The Health Hero Hotline, a website launched in response to the coronavirus pandemic by The Experience Lab, is a free platform that gathers voice messages from callers across the country and plays them at random. According to Sonia Rhodes, the founder and CEO of The Experience Lab, and Jeremy Brill, its chief experience officer, between 500 and 1,000 people listen to the messages daily.
"There is something so resonant about the human voice," Rhodes told Newsweek.
For nearly 20 years, Rhodes' work has focused on the experiences people have in health care settings. She launched The Experience Lab in 2016 and now runs a small team in San Diego that works with several of the area's local facilities. Though San Diego hasn't been hit as hard by the pandemic as other California counties, Rhodes said hearing about the distress health care workers were facing every day was still a gut punch.
Putting aside more traditional business objectives, Rhodes and Brill worked quickly to find a way to share something less tangible with the nurses and doctors risking their lives: gratitude. After reviewing input from collaborators Brad Montague of Montague Workshop and Yoko Sen of Sen Sound, Brill said it took about a week to set up a phone line and start watching the calls trickle in.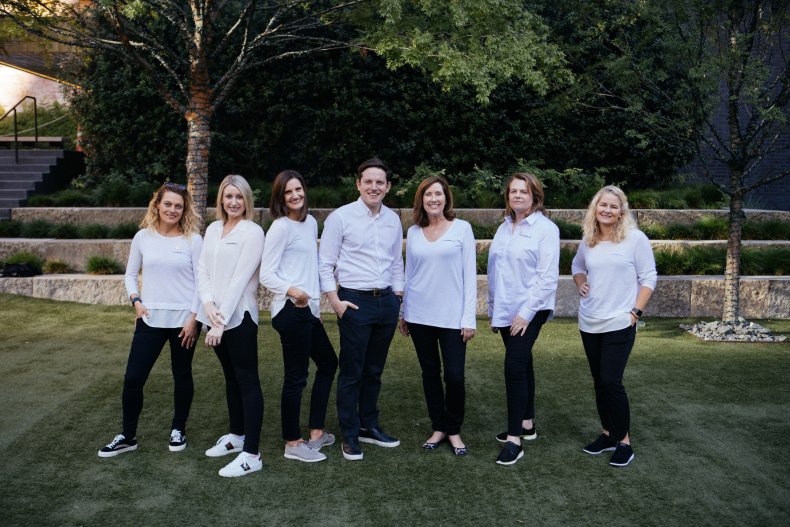 Rhodes and Brill aren't sure how far the Health Hero Hotline has traveled, but they know it has gone beyond their Southern California network. "There was one day I started seeing calls coming in from Kentucky," Brill said. "It clearly got shared with a school, because then we got like 50 kids calling in—all in Kentucky communities, all sharing their words of love. It's really fun to see how it gets picked up in pockets."
For Sen, an electronic musician who identified Rhodes as a mentor and has dedicated her work to improving hospitals' sound environments, the hotline was a strong match for her interests. Sen said Rhodes aspires to "humanize" the heath care experience, and Sen hoped the hotline would do the same for those who work inside the system.
"Heroes are expected to be superhuman. Heroes are not expected to have normal emotions," Sen told Newsweek. She hoped the hotline would not only give agency to those calling in—she also wanted it to remind them that health care workers are not immune to feeling overwhelmed.
In spite of the fear and anxiety the pandemic has introduced to the U.S., Rhodes said the messages she's heard give her hope.
"There's this beautiful subset of young people saying, 'I want to be you,' she said of the callers. 'These young people have seen heroics at an extraordinary level and are now saying, 'I want to be just like that.'"
Know a hero you want to nominate to be featured in our series? Drop us a line at heroes@newsweek.com.