Denise Sharon Kulb was murdered in 1991 and her death went unsolved for nearly three decades. But now police in Pennsylvania say they have a suspect, after a unique forensic investigation that hinged on a pair of socks.
On November 12, 1991, Kulb's body was discovered strangled to death in a wooded area in Chadd's Ford, about 25 miles southwest of Philadelphia. According to the Delaware County Daily Times, the initial investigation revealed that the body had been moved after death.
Kulb had reportedly moved into the apartment of then-boyfriend Theodore Donahue on October 1, but moved out just two weeks later. Police interviewed Donohue, who admitted he and Kulb had purchased crack on October 18 but were soon robbed at knifepoint.
Kulb ran away, Donahue claimed, and he never saw her again. The investigation was closed without an arrest.
In 2015, the Pennsylvania State Police reopened the case and re-interviewed Donahue. This time, some things didn't add up: Donahue now claimed he had actually seen Kulb outside of a bar some time after the robbery.
Kulb's family members told police they saw her alive on October 19—the same day, Kulb told her sister, that she and Donahue had fought.
Additionally, police claimed Donahue told a friend Kulb's body had been found in her apartment, not in the woods, as publicly reported.
When Kulb's body was found, she was wearing just a sweater, with other clothing items piled on top of her–including a single yellow sock. A match for that sock was found in a search of Donahue's apartment in 1991, but police couldn't conclusively connect the two stockings.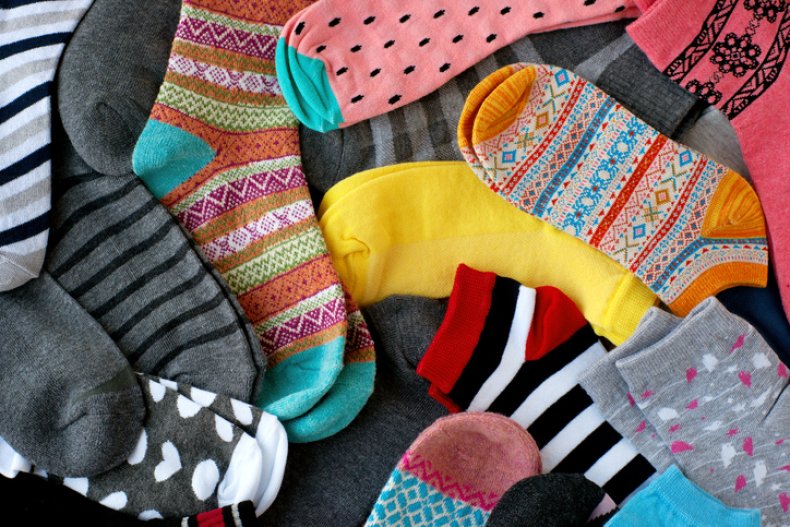 Decades later, police used image-enhancement software on photographs of the socks and were able to determine they were the same pair. That was the final piece of evidence they needed to take Donahue into custody.
Donahue has been charged with multiple crimes including murder, abuse of corpse, tampering with evidence, obstruction of justice, and false reports to police.
Donahue—whose email handle, TedBundy1967, is a reference to the notorious serial killer Ted Bundy and Donahue's own birth year—maintains his innocence.
"He's not guilty," Donahue's attorney, R. Emmett Madden, told the Philadelphia Inquirer. "He denies the charges, and we will dispute it in court."
"[Denise Kulb] deserved far better than to be killed and left in a location unknown to those who mourned her," said Philadelphia District Attorney Larry Krasner in a statement. "But thanks to tenacious work by the Pennsylvania State Police Criminal Investigation Assessment Unit, and by Trooper Andrew Martin in particular, we are within reach of securing justice for this woman, who should have been 55 years old today."