Paislee Shultis, Missing Since 2019, Found Under Staircase by Police
Police say a girl reported missing from her Cayuga Heights, New York home in July 2019, when she was 4 years old, has been found alive.
Paislee Shultis was located Monday in a makeshift room under a closed staircase leading to the basement of a home inhabited by her non-custodial parents, Kimberly Cooper and Kirk Shultis Jr. The child was taken examined and deemed to be in good health, the Saugerties Police Department said Tuesday.
Police believed when the girl went missing that she had been abducted by Cooper and Shultis Jr., but when police previously investigated Shultis Jr. he told investigators Paislee's biological mother had fled to Pennsylvania and had not seen the child since, Albany news station WRGB reported.
The case ran cold until Monday when police received a tip that Paislee could be held in a home on Fawn Road about three hours away in Saugerties, and they obtained a search warrant.
Around 8:00 p.m. on Monday, Saugerties police officers, state troopers, detectives and members of the New York State Bureau of Criminal Investigation (BCI) searched the residence for the missing child. The homeowner denied knowing where Paislee was and said he hadn't seen the little girl since she was reported missing, according to police.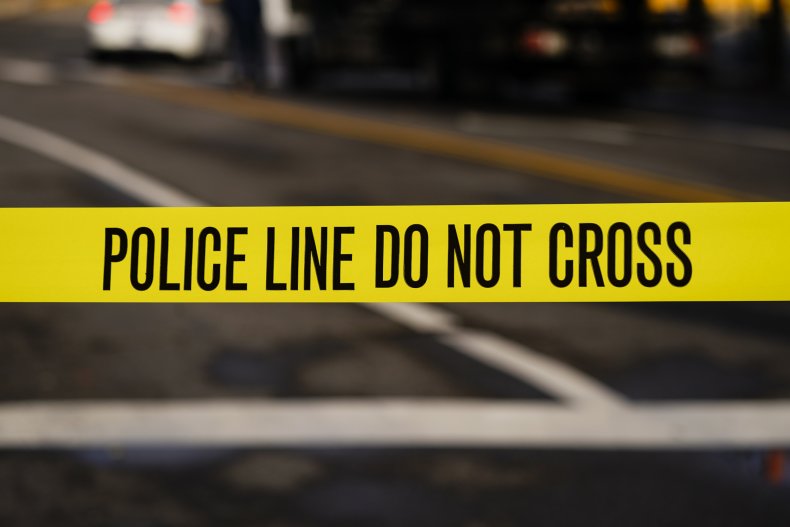 A little over an hour into searching the home, police shined a light through the steps and saw what they thought was a blanket. Officers removed the floorboards and saw Paislee's feet. "Upon removing the step boards, the child and her abductor, Kimberly Cooper were found hiding in the dark and wet enclosure," Saugerties Police said in a statement.
Paislee, now 6-and-a-half years old, was examined by paramedics and is reported to be in good health. She was released to her legal guardian and reunited with her older sister, according to police.
The Saugerties Police Department previously believed that the missing child could have been in the area, and posted on their Facebook page in June 2020 to ask for help locating the little girl. Officers investigated numerous leads with several connecting to the house on Fawn Road, The Sun reported.
Cooper, 33, was arrested and charged with second-degree custodial interference and endangering the welfare of a child. She was also wanted on an active arrest warrant from the Ulster County Family Court and has been placed in jail due to the warrant.
Shultis Jr., 32, and his father Kirk Shultis Sr., 57, were charged with first-degree felony custodial interference and endangering the welfare of a child, a misdemeanor.
Newsweek reached out to Saugerties Police Department for comment.
Update 02/15/22, 1:35 p.m. ET: This article has been updated with more background information, details of the child's discovery, and the charges against Kimberly Cooper, Kirk Shultis Jr. and Kirk Shultis Sr.
Update 02/15/22, 1:00 p.m. ET: This article has been updated with further information about the discovery of the missing child.