Pakistan Arrests Key Taliban Leader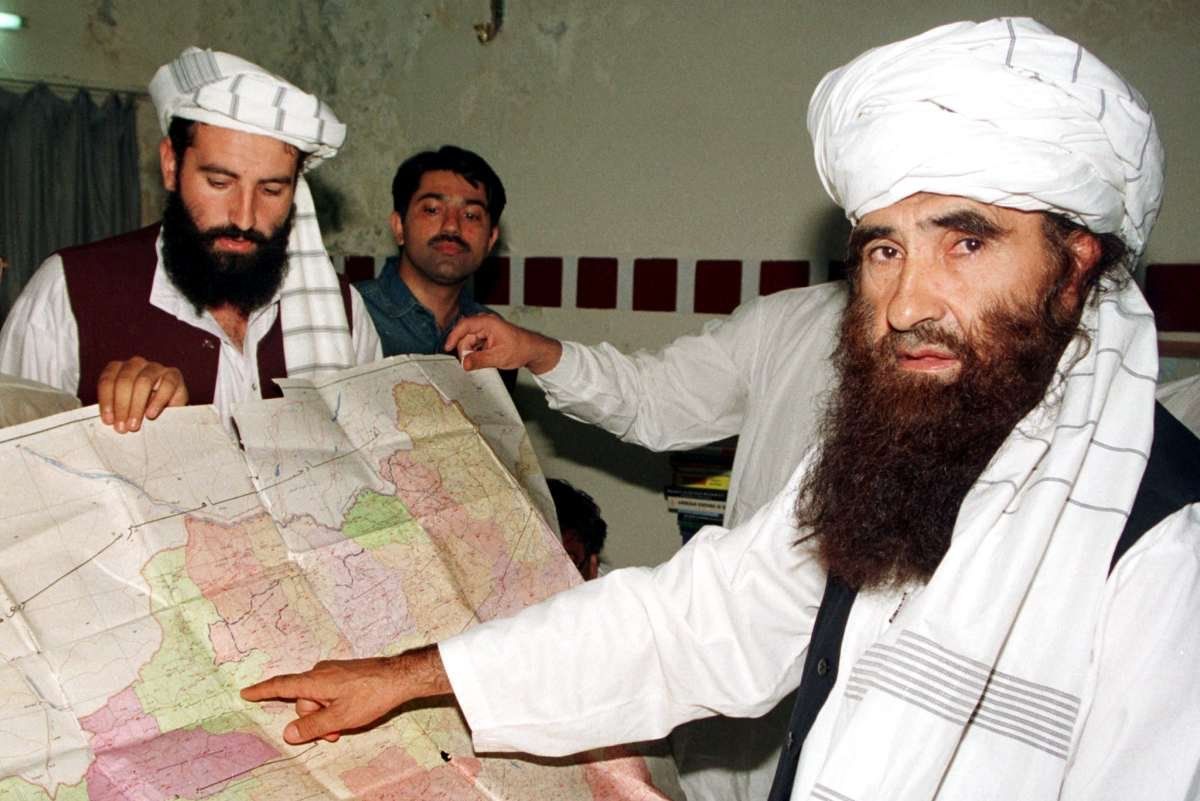 Appearing to answer U.S. calls for greater toughness against Taliban networks operating on its border, Pakistan this week arrested the son of feared insurgent leader, Jalaluddin Haqqani, according to Taliban and Pakistani government sources.
Nasiruddin Haqqani,whose jihadist code name is Dr. Khan, reportedly was traveling by car with four fellow militants from the city of Peshawar to North Waziristan when he was picked up by Pakistani agents. One of the men traveling with him was a senior Haqqani commander named Mullah Muhammad Jan.
Pakistan has come under increasing pressure by the U.S. to move more forcefully against jihadist groups, in particular the violent Haqqani network that has operated with impunity in North Waziristan, attacking U.S. troops across the border in Afghanistan. Last week, Adm. Mike Mullen, the top U.S. military officer, made an unscheduled stop in Islamabad, delivering a message of "strategic impatience" to the government there.
The arrest of the younger Haqqani is significant. Nasiruddin Haqqani, who has relatives in the Arab Gulf region, is reportedly the Haqqani network's key fundraiser and financial operative in the Middle East. (It is believed that Nasiruddin's mother hails from the United Arab Emirates.)
Afghan Taliban sources say Nasiruddin was a frequent visitor to the Gulf, traveling on various Pakistani passports, as he raised large cash donations to fund the jihad against the U.S. military in Afghanistan. The Taliban sources say that Nasiruddin and his four traveling companions were arrested just as they were returning from the annual Hajj pilgrimage to Saudi Arabia, a trip that also had included substantial fundraising activities.
Nasiruddin's arrest could severely hamper fundraising for the insurgent network. "It is a serious blow to the Haqqanis' financial network," says one Afghan Taliban source, who declined to be named for security reasons.
Nasiruddin is also the younger half-brother of Sirajuddin Haqqani, a top insurgent commander responsible for several bombings in Kabul, including a bloody strike on the Indian embassy there two years ago.
Pakistan's spy agency, the Inter-Service Intelligence or ISI, is believed to be close to the Haqqani network and to other Taliban groups as well. The arrest, observers say, may be an attempt by Pakistan to gain more credibility with the U.S., even if the government isn't about to launch a full-scale offensive into North Waziristan. "The message is very clear," says one Taliban commander who spoke on condition of anonymity. "Be careful, we can arrest anyone of you at any time."
Pakistani officials have remained silent about Nasiruddin's arrest, although a senior Pakistani government official did confirm Nasiruddin's capture. He also confirmed that the U.S. had not been informed of the arrest. The official said the insurgent leader had been picked up to serve as a "hostage" in Pakistan's effort to try to exert more control over the jihadist group.
Nasiruddin and the other prisoners have been moved to an ISI-run safe house where they will be held and interrogated. Pakistani sources added that it is unlikely that U.S. intelligence will get access to Nasiruddin, largely because he could reveal just how closely the Haqqanis are linked to the ISI and other Pakistan intelligence agencies.
Last February, Pakistani agents operating on U.S.information arrested the Taliban's senior operational commander, Mullah Baradar, in Karachi. Then, too, observers speculated that the arrest was prompted by a need to "show progress" vis-à-vis the U.S.
Although Washington undoubtedly will welcome this latest capture, it may not be enough to take American heat off Islamabad. It is, however, a positive step. Gen. David Petraeus, the senior U.S. commander in Afghanistan, has been making it clear to Pakistan through news leaks and direct communications that the U.S. is considering launching cross-border raids by special operations forces and is ready to extend the scope and frequency of armed American drone attacks in the tribal areas, if Islamabad doesn't do more – and soon – to attack and disrupt the militants' safe havens and staging areas.
Petraeus knows that the success of the U.S. troop surge depends on stemming the flow of fresh jihadist recruits from the tribal areas and Baluchistan into Afghanistan. Without a strong check on cross-border movement, the U.S. strategy in Afghanistan, in other words, will be jeopardized.
While the Taliban, including the Haqqanis, have been reducing operations of late inside Afghanistan, largely as a result of the harsh winter weather, they are certain to try to reinforce their forces when the spring thaw occurs early next year.