Pakistan Attack: Nothing Changed After Peshawar, Says Fatima Bhutto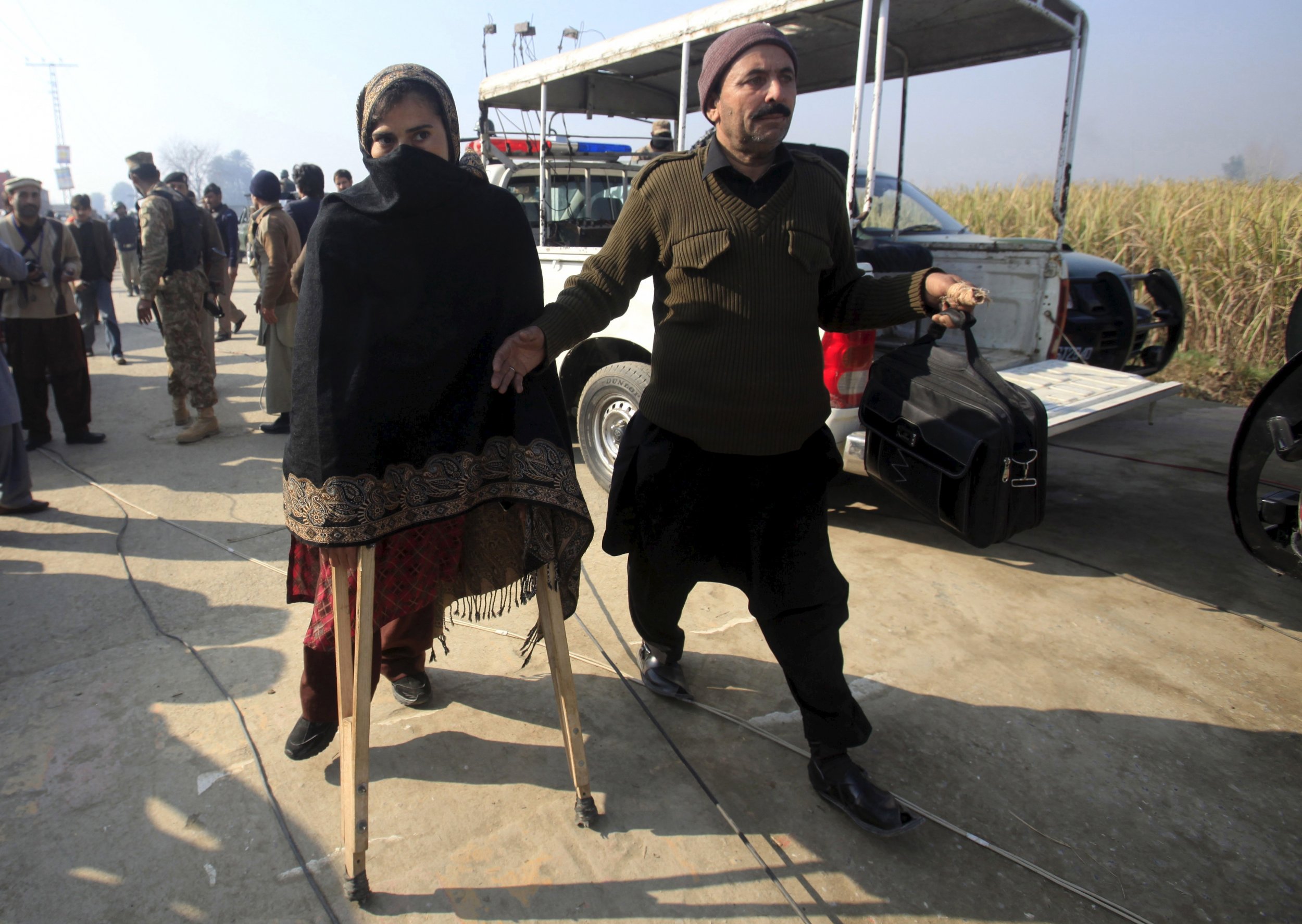 In reaction to the deadly Taliban attack on a Pakistani university on Wednesday, Fatima Bhutto, a famous author and the niece of assassinated Pakistani leader Benazir Bhutto, said that nothing has changed in the country since the 2014 Peshawar school massacre, as innocent people remain "vulnerable to terror."
On Wednesday, a team of four gunmen launch an offensive on the Bacha Khan University in the northwestern town of Chasadda, killing at least 19 people and injuring dozens of others. According to Pakistani officials, the death toll could rise as high as 40. A Pakistani Taliban leader, Khalifa Umar Mansoor, in a phone call to the Associated Press, said that the assault was in revenge for the Pakistani military's operations against militants in recent months.
In a post on her Twitter page, Bhutto criticized the Pakistani government's reaction to the Taliban militant group's Peshawar attack, which left 141 people dead, 132 of them schoolchildren, as an ineffective gesture that ignored the country's underlying extremism problem.
After the 2014 attack, Islamabad lifted a moratorium on the death penalty, allowing it to execute 319 suspected militants, according to the U.K.-based human rights organization Reprieve, while it arrested approximately 100,000 people, according to Reuters.
"One year after Peshawar what changed? Hundreds of death penalty executions were an eyewash," Bhutto wrote on her Twitter page. "Innocents everywhere still vulnerable to terror."
She then appeared to continue her criticism of the Pakistani authorities and their executions of people suspected of militant links, tweeting Reprieve's claim that the majority of the 319 people hanged in 2015 "had no known militant connections."
Other notable Pakistani figures condemned the attack. Prime Minister Nawaz Sharif said in a statement that the government is "determined and resolved in our commitment to wipe out the menace of terrorism from our homeland."
Imran Khan, former international cricketer and chairman of Pakistan's Tehreek-e-Insaf party, tweeted: "Strongly condemn cowardly terrorist attack on Bacha Khan Uni Charsadda today. The nation stands united and resolute against terrorism."
The Pakistani military said that its forces killed four gunmen and were searching for any more militants holed up in the premises. The assault on the university, which is attended by more than 3,000 students, lasted for three hours. The militants scaled the walls to enter the university and carry out the attack,hiding in a thick winter fog that had engulfed the area.