Pakistan Remembers 'Black Day' for First Time Since India's Kashmir Move
Pakistan's ambassador to the United States has called on the world community to intervene against India's decision to consolidate control over its share of disputed Kashmir as residents in the valley remembered its painful division over seven decades ago.
Kashmiris on the Pakistani side of the Line of Control that separates the country from India held their annual "Black Day" commemoration on Sunday, marking 72 years since the rest of the contested Himalayan territory acceded to India. The move followed the departure of the colonial United Kingdom from the subcontinent and a deadly partition that set the stage for a rivalry between two neighbors who have since fought three wars and acquired nuclear weapons.
While their ties have long been fraught with hostility, this year has been particularly difficult, with the two sides exchanging rare cross-border blows in February. In August, however, New Delhi made the unprecedented decision to remove the special status of India-administered Kashmir, enforcing restrictions on movement and communication that Pakistani officials like envoy to Washington Asad Majid Khan have described as a "siege."
"They have to lift their lockdown and restore the basic freedoms of the people of Kashmir," Pakistani ambassador to the U.S. Asad Majeed Khan told Newsweek.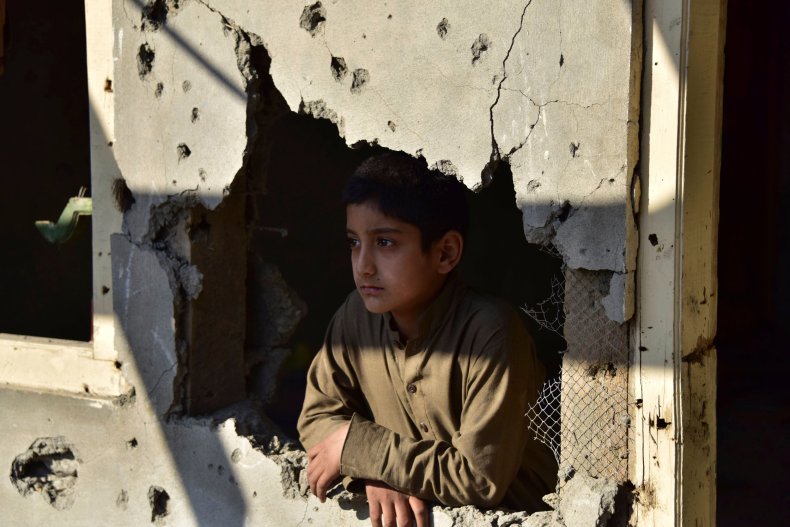 India's controversial repeal of Articles 370 and 35a effectively put the country's only majority-Muslim state under direct federal government control, ending its longstanding semi-autonomous status. While some services have reportedly been restored, a number of human rights monitors have complained about deteriorating living conditions and political repression.
"The detentions under this legislation over the last two months, including that of senior politicians and sitting members of parliament without charge or trial that too when important decisions are being taken and implemented about their constituencies, puts India in complete violation of its international obligations," Aakar Patel, the head of Amnesty International India, said in a statement recently sent to Newsweek. "Hence, we ask—what is the criteria used by Government of India for this extension?
"The cases documented by Amnesty International India clearly show the government's witch-hunt to curb dissenting voices in Kashmir, including those of duly elected leaders which is against the representative and participative thread of India," Patel added. "An atmosphere of fear and reprisal has ensured silence from many quarters. This has been compounded through arbitrary detentions often without any kind of documentation, access to lawyers and recourse to justice. This severely affect the human rights guarantees of the people of Kashmir and impedes India and the world's right to know."
The tense atmosphere has resulted in tensions between Kashmiris and the scores of additional Indian security forces deployed to the valley. Protests and other scenes of social unrest have erupted in major towns and cities, even as India officially celebrated Accession Day as a state holiday Saturday.
"There is anger across the valley and people are in a state of civil disobedience over what's happening," Khan told Newsweek.
Fresh violence has also transpired across the border, setting the stage between what Khan noted were "two nuclear powers, two big powers." In the deadliest such incident this year, up to nine people were killed in an exchange of artillery between India and Pakistani armed forces.
"We are not seeking conflict," Khan said, adding, however, that "if there is a violation of our territory, we will respond in an effective way."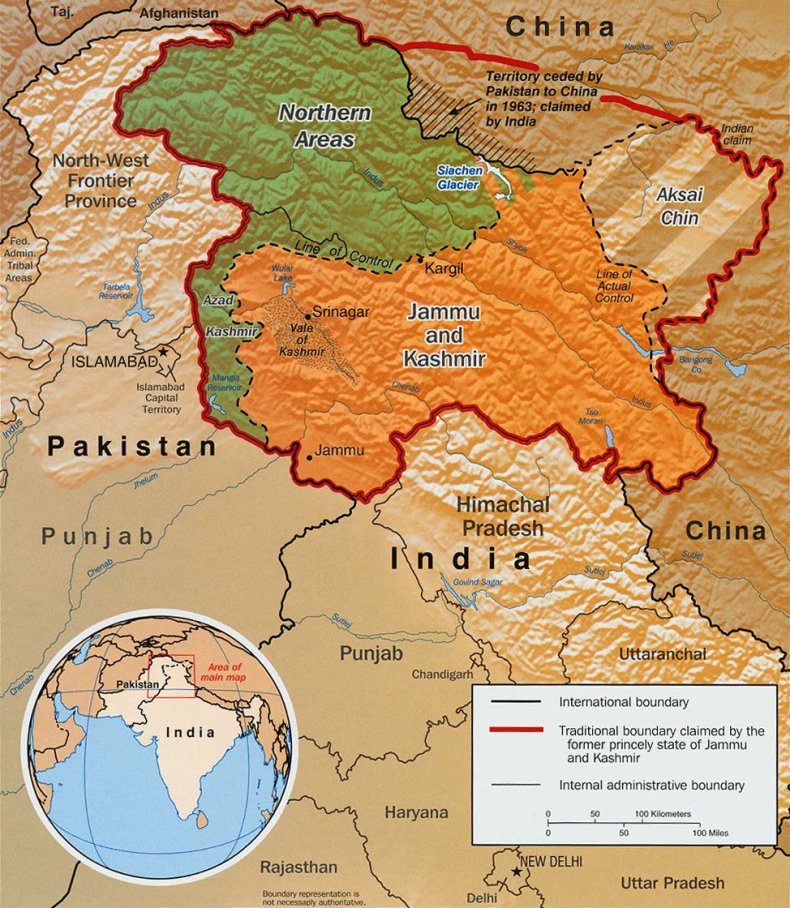 India blamed the escalation on attempts by Pakistan-based militants to infiltrate the Line of Control, something New Delhi claims is part of a three-decade practice of Islamabad backing insurgents across the de facto border. Such accusations have been used to justify the Modi administration's decision to clamp down on India-administered Kashmir, where a deadly suicide bombing in February prompted the first cross-border airstrikes since 1971.
"We have actually demonstrated the utmost restraint and responsibility," Khan told Newsweek. "We expect India to behave in a responsible way as a de facto nuclear power."
Pakistani Prime Minister Imran Khan repeatedly warned that such violence could lead to another all-out war between the two, stressing in his address last month to the United Nations General Assembly that a nuclear exchange could not be ruled out should such a confrontation occur. Such comments were met with scorn from the Indian delegation, which accused the former cricket star of "brinksmanship."
In his speech, Modi emphasized peace and sustainability, among other priorities. He did not acknowledge the ongoing situation in Kashmir, further frustrating Pakistan's attempts to raise awareness to a crisis it considered a violation of nearly a dozen United Nations Security Council resolutions regarding the final status of sovereignty over the contested valley.
"Eight million people made to live in a siege, it's a slap on the face of the international community," Khan told Newsweek.