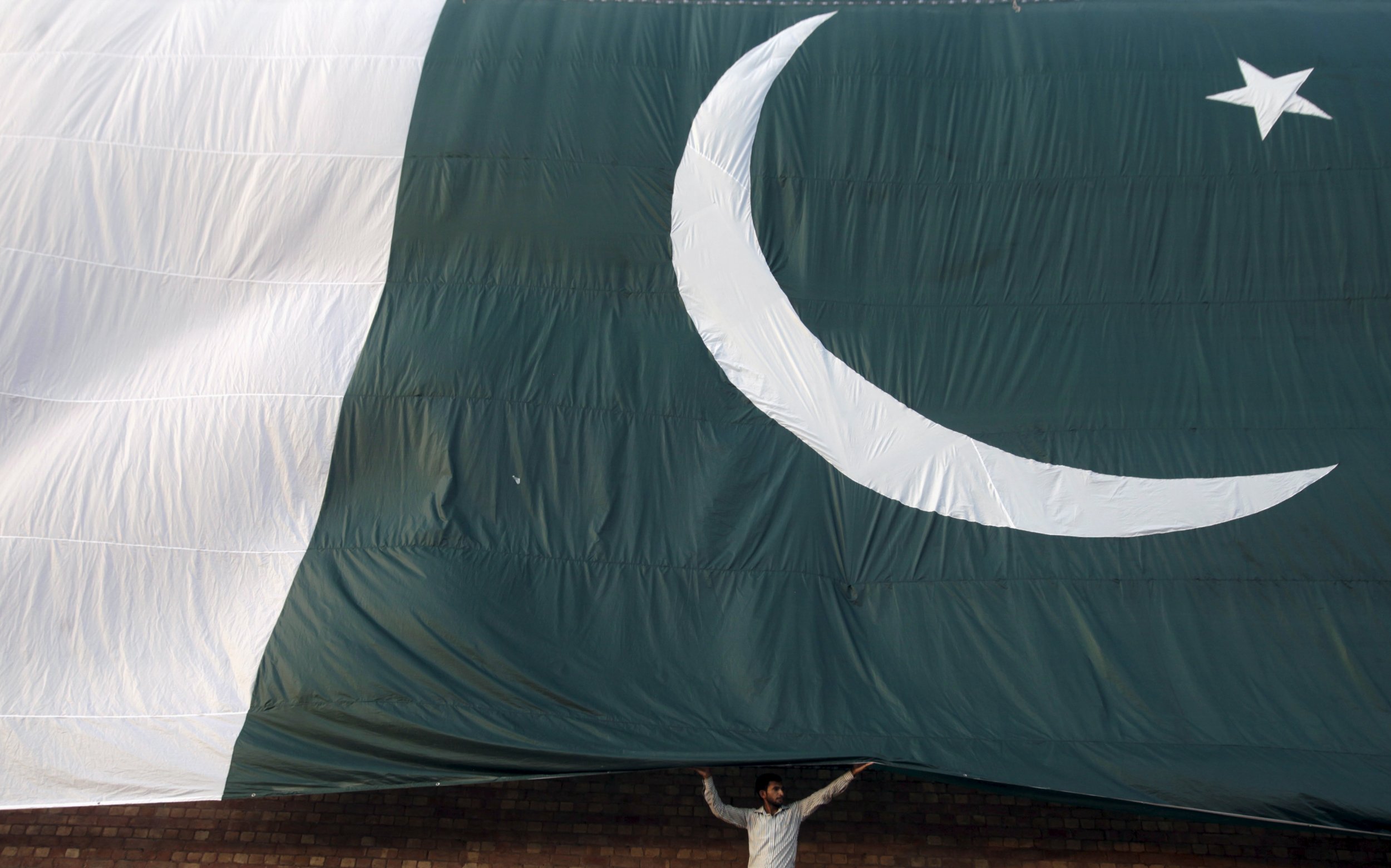 For tech entrepreneurs, there is no better Goldilocks zone for startups than Silicon Valley. With angel investors galore and an entire local culture celebrating the importance of startups, there is no easier place for bright-eyed techies to join the race.
But how do startups get off the ground and thrive in less-than-optimal environments of the developing world, where jargons like disrupt and scale have yet to crack the mainstream?
In the past five years, Pakistan's startup ecosystem has grown from a nascent colony to a self-sustaining environment. Zameen, an online real estate startup based in Lahore, has ridden that startup wave in developing a Zillow-like app and website that allows users to search and buy real estate listings in Pakistan's largest cities.
Like many famous U.S. internet companies, Zameen started with a gamble. In 2006, Zeeshan Ali Khan and his brother left their e-commerce business in the United Kingdom to move to Pakistan and started Zameen in their bedrooms. Back then, online-only services in Pakistan were rare, but Ali Khan followed the money coming into Pakistani real estate from expats living abroad—a million of whom lived in the United Kingdom. Now Zameen employees 500 people and has offices in nearly all major cities in Pakistan.
"Zameen.com came into being when we realised there was a desperate need for a trustworthy online real estate enterprise in Pakistan, especially given the importance the average Pakistani attaches to property," Ali Khan tells Newsweek in an email. "Back then the state of internet infrastructure in Pakistan was extremely poor but the offline property market was exploding. Facilitated by large investments from the Pakistani diaspora, people found that investing in real estate would earn them significant returns."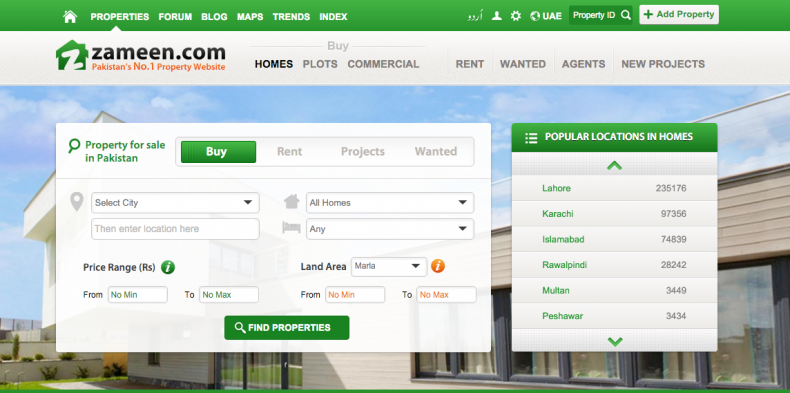 Pakistan's fast-growing economy and, perhaps more importantly, large English-speaking population has provided a backbone to encourage startups to form and work with foreign companies.
The country has seen startup hubs form around elite universities in cities like Lahore and Karachi—similar to Boston and San Francisco—in the last few years. The Punjab province, where Lahore is located, has been the major hotspot for startups in Pakistan. Plan9, the Punjab provincial government-run technology incubator, hosts over 80 startups. Ali Khan believes there are 140 startups in Lahore, a city of 5 million people.
But Pakistani startups are still minnows compared to those in Silicon Valley. Cultural and economic norms, like being predominantly reliant on cash for transactions, are big obstacles for startups. Despite leading the South Asian region in consumers using mobile payments, only 9 percent of Pakistani men and 2 percent of women have used mobile phones for money transfers. Around 39 percent of Americans have used mobile banking in 2015, according to a report from the Federal Reserve.
To accommodate its cash-based users, Zameen employs motorcycle riders to collect payments from Zameen agents across 30 Pakistani cities in person. "The situation is improving, and a lot of people are beginning to feel more comfortable with online payments and even mobile transactions," says Ali Khan.
Earning public trust for a little-known startup—a concept now just becoming understood in Pakistan—was a big challenge as well. When Zameen began, it discovered most of the Pakistani property market undocumented, and reliable data was nearly non-existent.
Pakistani consumers, including Ali Khan's family, had a hard time becoming comfortable with Zameen and its Silicon Valley-inspired ideas. "My family was a little apprehensive when I told them I wanted to start a business of my own," Ali Khan says. "Today however, the attitudes have greatly changed, thanks to the startup ecosystem that is supporting the startup culture in Pakistan."
The two biggest hurdles Zameen and fellow startups face are the low penetration rates of 3G/4G mobile Internet and the lack of support from its government. In 2015, only 22 million out of 182 million Pakistanis had 3G/4G technology, leaving little room for startups to continue growing and scale upwards with their online services.
Infrastructural issues like 3G/4G technology need the government's help, but such support has been lacking, according to Ali Khan. For Zameen, the major problem has been the government's slow progress in installing a real estate regulatory authority to better regulate land ownership. Without a regulatory body, the real estate in Pakistan looks more like the Wild West than an organized body.
But seemingly catching wind of its burgeoning startup scene, Pakistan's national government has announced their plans to launch a national incubation program—copying what the Punjabi provincial government has been doing for its Lahore startups for years. "Government's support for the tech startups in Pakistan has come a bit later than desired," says Ali Khan. "But I believe these measures will encourage the startup culture in Pakistan.