Imran Khan Marries for Third Time, to Faith Healer Bushra Maneka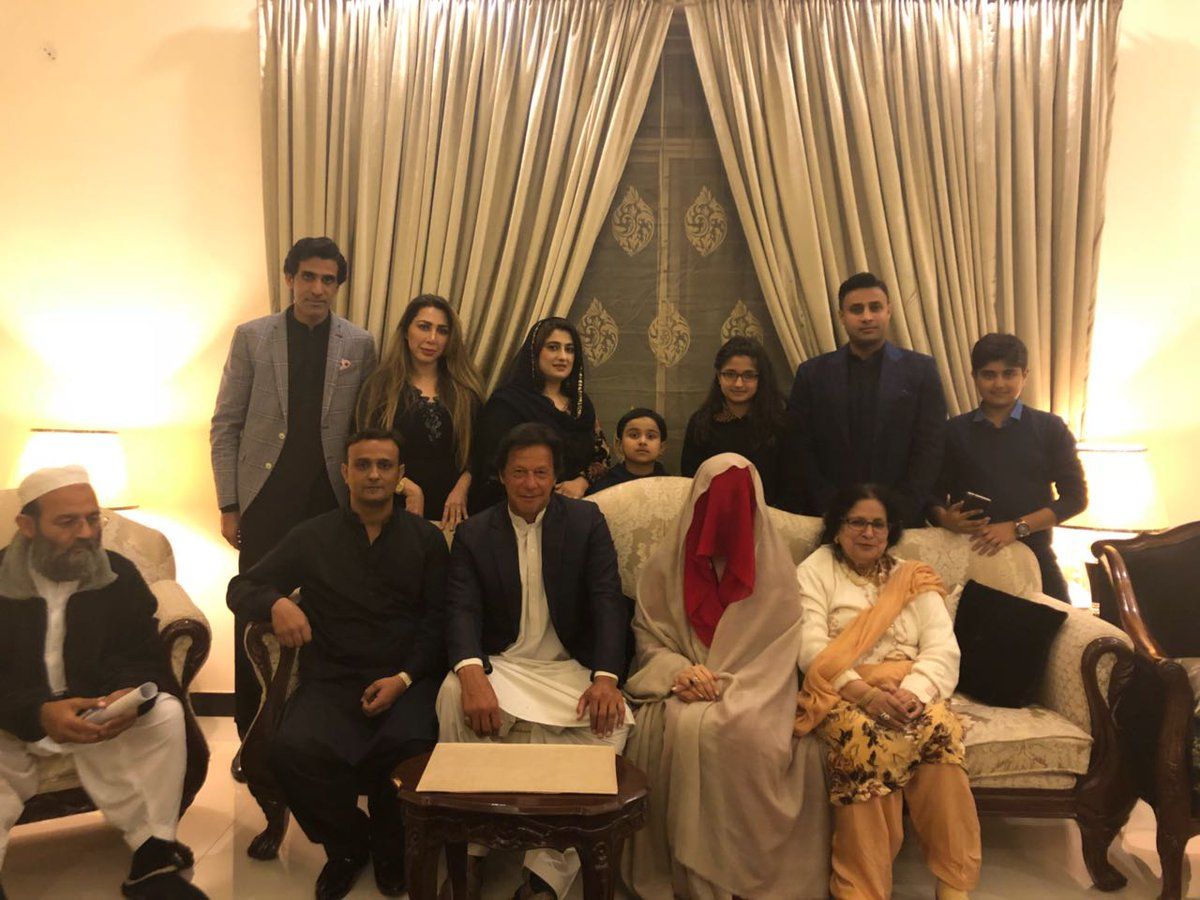 Pakistani cricket-legend-turned-politician Imran Khan has announced his marriage to a faith healer, confirming over a year of widespread speculation that he was to remarry.
A member of Pakistan's National Assembly and a leading opposition voice in the country, as a world-class cricketer Khan had a reputation as something of a playboy. He married his first wife, the British journalist and heiress Jemima Goldsmith, in 1995. The pair were tabloid fodder in Pakistan and eventually divorced in 2004.
Related: Trump is 'ignorant and ungrateful,' says Pakistan's cricket star turned politician Imran Khan
Khan's second marriage, to the British-Pakistani journalist Reham Khan, was a short-lived affair. The pair married in January 2015, only to divorce in October the same year.
The announcement of the Oxford-educated politician's marriage to Bushra Maneka was made through the Taherik-e-Insaf (PTI) party, the group he founded in 1996, Associated Press reported. The party, which for months has fended off claims the pair had already married, released pictures of a smiling Khan sitting alongside his new wife—who appeared wearing a veil.
Pakistan's Dawn newspaper reported Khan and Maneka were married in a ceremony at her brother's house. Only close relatives including the bride's mother and friends participated in the ceremony. Khan's sisters were not present at the marriage.
Maneka, herself also a divorcee, comes from a conservative Muslim family. The pair met two years ago as Khan sought her out for spiritual advice.
In January news broke in the Pakistani local media claiming Khan and Meneka had married. The PTI disputed the reports, but later clarified the politician had proposed marriage. Following the proposal Khan hit out at criticism from some quarters that had speculated she was still married at the time of his proposal.
"My only crime is wanting to get married," he wrote in a tweet, asking for supporters to pray for his "personal happiness." In a later interview, Khan Maneka had appealed to him because of her deep spirituality.
Khan rose to international fame by captaining Pakistan to the Cricket World Cup crown in 1992. Reuters reported the politician has seen a rise in his political fortunes over the past year, beyond his traditional support among the Pashtun population in the north of the country.
He has gained in popularity by standing on an anti-corruption platform, championing judicial proceedings that led to the oustinh of Pakistani Prime Minister Nawaz Sharif in 2017.