Pakistani Authorities Order Media Blackout During Protest When Police Crackdown Got Violent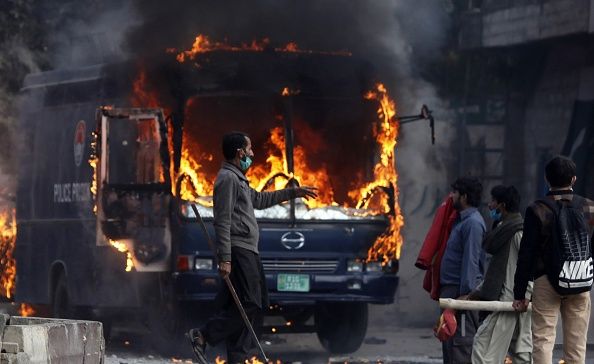 Pakistani authorities ordered television channels to go off the air while police officers used tear gas and water cannons on Islamist protesters in the nation's capital on Saturday.
Television channels were ordered to stop airing live footage of the protest, because the Pakistan Electronic Media Regulatory Authority claimed it violated media regulations that disallow coverage of security operations. Instead, private channels broadcast a talk show discussing politics, reports Reuters. Social media like Facebook, Twitter and YouTube were also blocked.
The Pakistani government called in troops to contain the clash in Islamabad, where police cracked down on an Islamist group's supporters who have been demonstrating for more than two weeks. Around 300 protesters demanded a lawmaker's resignation after a parliamentary bill omitted a reference to the Prophet Muhammad, according to ABC News.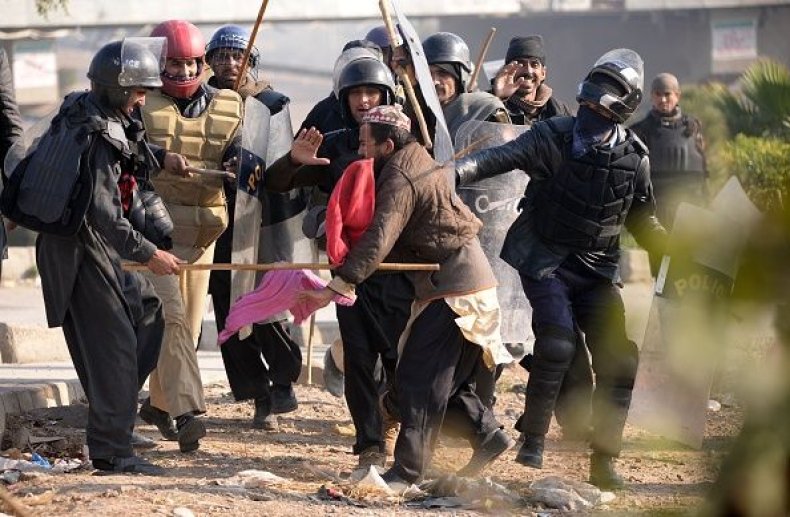 Six people were killed and more than 200 were injured when the police stepped in to contain the protesters, prompting the media blackout. Protesters threw stones to resist the police, who used tear gas, batons and water cannons - though some witnesses reported police using guns and rubber bullets to threaten protesters.
Footage on television showed police overtaking one section of the intersection where demonstrators congregated, and protesters could be seen throwing rocks as smoke rose around them from tear gas and burning tents and cars. The footage soon went dark as authorities told media outlets to stop airing the clash.
The protest has been ongoing for 20 days, and has inspired supporters in other cities to strike up their own demonstrations across Pakistan. Many of the supporters are from ultra-conservative Tehreek-e-Labaik party, who accuse Law Minister Zahid Hamid of blasphemy.
Local hospitals reported that most of the injured were police officers, and that five civilians arrived dead from gunshot wounds. Other injuries included respiratory problems from the tear gas and smoke. Protesters set three police vehicles on fire, and several other civilian cars and motorcycles as well as two television station vehicles stationed to broadcast the events.
Police stepped in after a court order that was made in an effort to end the protest because of its disruption to daily life. The protesters engaged in a sit-in style demonstration that blocked major intersections that allowed transit in and out of Islamabad.