Pakistan to Join Saudi Campaign in Yemen, Official Says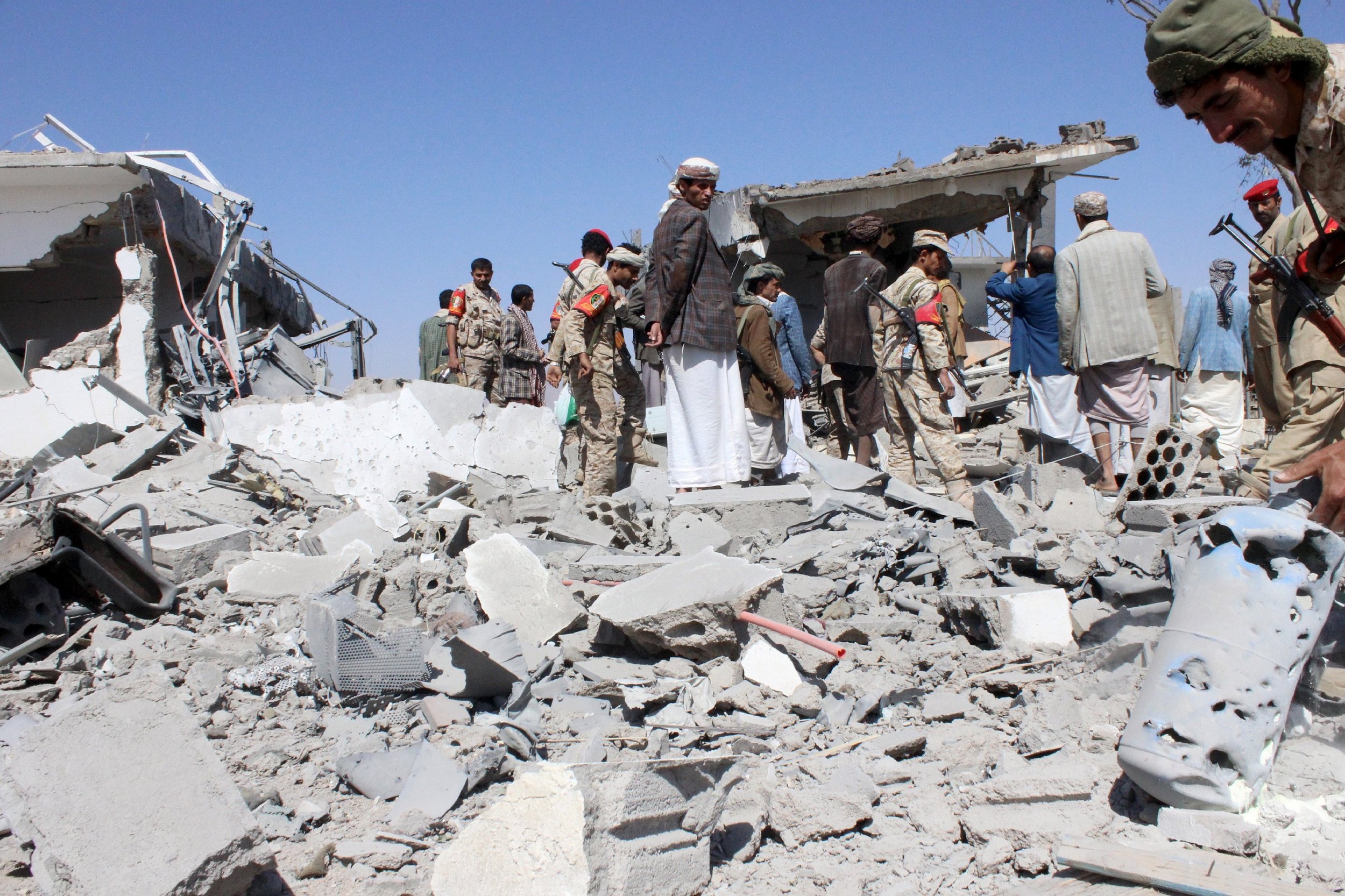 ISLAMABAD (Reuters) - Pakistan will send troops to Saudi Arabia to join the coalition fighting Yemeni Houthi rebels, a senior government official said on Monday, joining several Gulf states, Sudan, Egypt and Morocco.
Largely Sunni Muslim Pakistan - a regional ally of Saudi Arabia, the Gulf's main Sunni Muslim power - would join a Saudi-led military coalition conducting air strikes against Shi'ite Houthi forces.
The air strikes are targeting the rebels' southward advance on the port city of Aden, the last bastion of Saudi-backed president, Abd-Rabbu Mansour Hadi.
Nuclear-armed Pakistan shares a long border with Iran, considered to be the center of Shi'ite power, and has a warm relationship with Saudi Arabia, Iran's main regional rival. An estimated 20 percent of Pakistanis are Shi'ite.
"We have already pledged full support to Saudi Arabia in its operation against rebels and will join the coalition," the Pakistani official said.
A Pakistani team, to be led by Defense Minister Khawaja Asif and foreign policy chief Sartaj Aziz, had been due to arrive in Saudi Arabia on Monday but delayed the trip at the request of the Saudis, the official told Reuters.
On Monday night, Aziz and Asif met with Pakistan's military chiefs and Prime Minister Nawaz Sharif.
"Pakistan remains firmly committed to supporting the sovereignty and territorial integrity of Saudi Arabia in accordance with the aspirations of the people of Pakistan," a statement from Sharif's media office said.
"Pakistan stands committed to playing a meaningful role in arresting the deteriorating situation in the Middle East.
There are already about 750-800 Pakistani servicemen in Saudi Arabia but none are combat troops.
Pakistan has already had small demonstrations both for and against military intervention.
Right-wing religious groups demonstrated last week vowing to defend Saudi Arabia. But some civil society groups and opposition politicians spoke against intervention, on the view that it could further inflame sectarian tensions at home.
Sharif has long enjoyed close relations with the Saudi royal family. After his second term as prime minister was ended by a military coup in 1999, he was sent into exile in Saudi Arabia.
Saudi Arabia lent $1.5 billion to Pakistan last year to help Islamabad shore up foreign exchange reserves. Pakistani officials initially refused to divulge the source of the loan.