Pakistan: Karachi Luxury Hotel Fire Kills 11, Say Police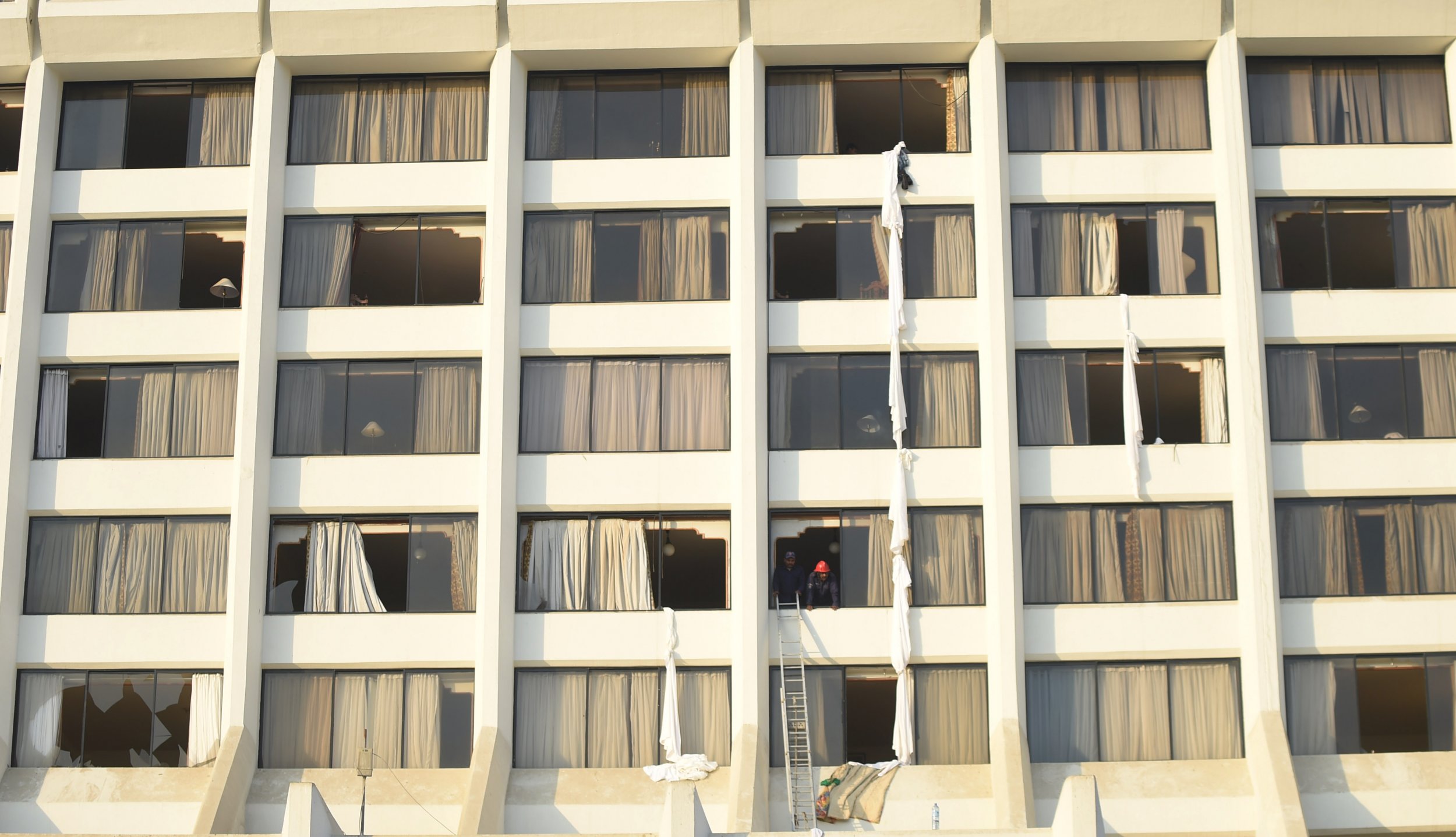 A fire at a luxury hotel in the Pakistani city of Karachi killed at least 11 people on Monday, according to police.
The blaze is believed to have broken out in the kitchen of the four-star Regent Plaza Hotel and spread throughout the building. The damage was exacerbated by a lack of fire alarms and emergency exits, Karachi mayor Waseem Akhtar told reporters at the site, according to AFP. Most of the guests were sleeping when the fire started early on Monday morning.
Some guests escaped by knotting bedsheets together and attempting to abseil down the building. Pakistani international cricketers Sohaib Maqsood was among the guests, although he was not believed to be seriously injured.
Karachi Police Senior Superintendent Saqi Memon said that the cause of the fire was under investigation. Pakistani media outlet Dawn reported that the fire started in the kitchen, which is located on the ground floor of the building. The hotel has more than 400 rooms.
A doctor at Karachi's Jinnah hospital told AFP that 75 people were injured in the fire and that four women were among the 11 dead. Dr. Semi Jamali said that foreigners were among those being treated for burns and that suffocation had caused most of the deaths, AP reported.