Pakistan Votes to Reinstate Secret Military Courts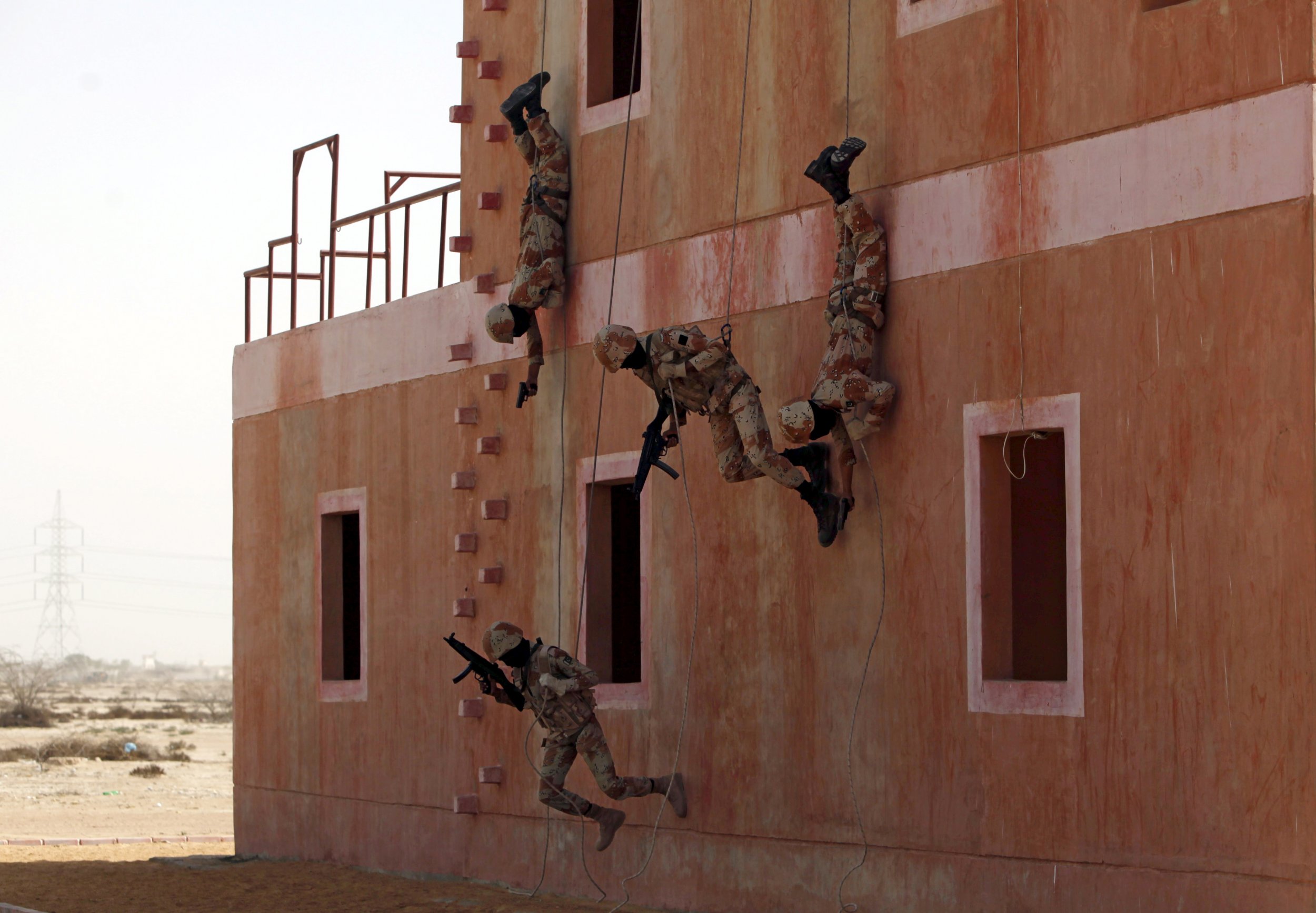 Pakistan's lower house has voted to reinstate secret military courts for civilian terror suspects, a move which is set to raise concerns from rights groups.
The courts were first established as a two-year measure in response to the Peshawar school massacre in December 2014, in which the Taliban killed 134 children.
With the two-year mandate over, Pakistan's National Assembly passed a bill late on Tuesday to renew the courts for a further two years. The Senate is expected to vote on the measure in the next few days.
In the first two years of secret courts, Pakistan's military says it convicted 274 people in cases linked to "terrorism," Al-Jazeera reports. More than 160 people were given death sentences, 20 of whom were executed, according to the BBC.
The military has not released information for 110 of the cases tried. In the cases where they did release information, there were no acquittals, only sentences given. Al Jazeera reports that 94.5 percent of convicts were sentenced based on confessions, while lawyers and family members of those convicted claimed the accused were forced into confessing.
"Not only were the trials held in secret, also judgments with exact charges, reasoning and evidence have not been disclosed," said Reema Omer, international legal advisor for the International Commission of Jurists (ICJ) in a statement.
Amnesty International condemned the courts in a February statement: "Amnesty International opposes the use of military courts to try civilians and, along with other organizations, has documented a catalogue of human rights violations flowing from them, including coerced confessions, opaque processes, executions, and unfair trials."
Pakistan's death penalty was also reinstated after the Peshawar school massacre, and more than 400 prisoners have since been hanged.
Under the previous secret military court system, suspects were not allowed to choose their own lawyers (they were assigned lawyers by the military), there was no right to appeal, media outlets were not permitted to observe trials, and the judges did not need to have law degrees or give reasons for their verdicts. Amendments to the new bill, however, include allowing defendants to choose their lawyers.