Suicide Bomber in Pakistan Kills Nine, Wounds 35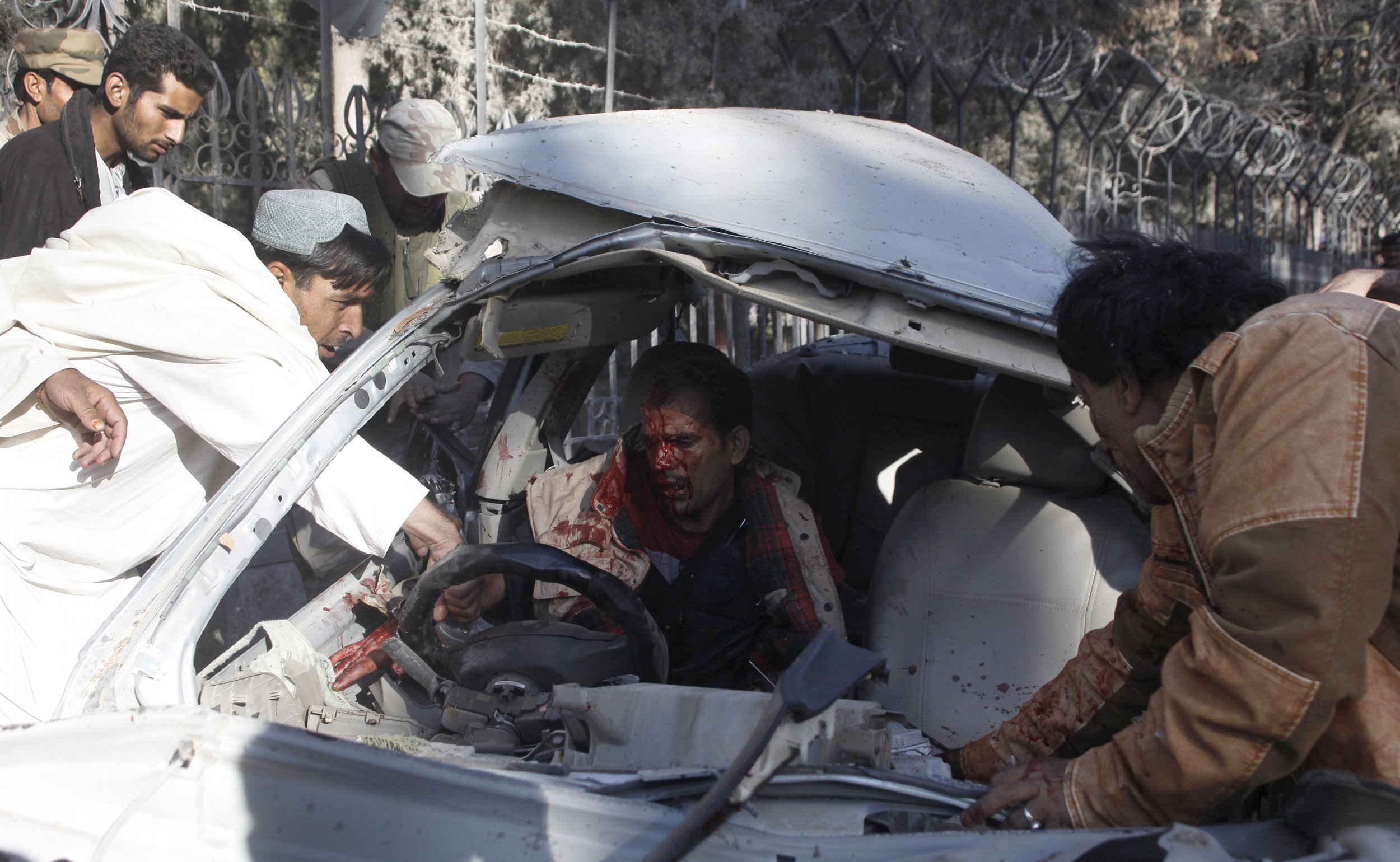 Updated | QUETTA, Pakistan (Reuters) - At least nine people were killed and 35 wounded after a suicide bomber blew himself up near a military convoy in Pakistan's western city of Quetta on Saturday, police and hospital officials said.
Pakistani Taliban spokesman Muhammad Khurasani told Reuters that the group, also known as the TTP, claimed responsibility for the attack on the convoy in Quetta, the provincial capital of Baluchistan.
The bombing is the latest attack in a region that is home to the planned route of a $46 billion China-Pakistan economic corridor.
"The suicide bomber was riding a bicycle and detonated himself close to a Frontier Corps vehicle," said senior police official Imtiaz Shah, referring to the branch of Pakistan's paramilitary forces targeted in the attack.
At least three Frontier Corps personnel were killed in the attack that occurred in the city center in the late afternoon, Frontier Corps spokesman Khan Wasey said.
A 12-year-old girl was also among the dead, said Ajab Khan, a doctor at the city's Civil Hospital, where the casualties were received.
Rich in resources, Baluchistan is at the heart of the multibillion-dollar energy and infrastructure projects China and Pakistan are planning along a corridor stretching from the Arabian Sea to China's Xinjiang region.
But the province, the poorest and least developed in Pakistan, has seen nearly a decade of separatist violence against the government and non-Baluch ethnic groups.
Baluch activists and human rights groups claim the military has carried out a campaign of kidnapping, torture and extrajudicial killing of suspected separatists, and a security crackdown has severely limited freedom of movement in the province.
In January, five Pakistani soldiers and two coast guard members were killed in separate attacks in the province, and a suicide bomber killed at least 15 people outside a polio eradication center in Quetta.
This article has been updated with new casualty figures.