Pakistan Summons U.S. Envoy After Trump Said It Knew Where Bin Laden Was Hiding
Pakistan has summoned the U.S. envoy to the country after the fallout from President Donald Trump's criticism of Islamabad's role in fighting terrorism continues.
Pakistan's prime minister Imran Khan expressed anger at Trump's comments that his country does not "do a damn thing" for the U.S. and that Pakistani officials knew where Al Qaida leader Osama Bin Laden was before he was killed by American troops in 2011.
Pakistan's Foreign Ministry said in a statement: "The Foreign Secretary called in the US CdA Ambassador Paul Jones to register a strong protest on the unwarranted and unsubstantiated allegations made against Pakistan."
It said that Pakistan's intelligence cooperation had in fact provided the initial evidence to trace the whereabouts of Bin Laden and added that "baseless rhetoric about Pakistan was totally unacceptable".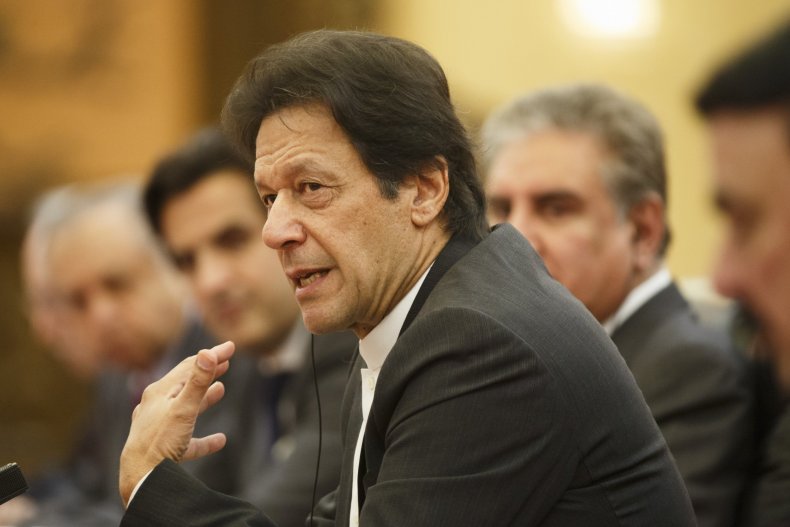 "In the wake of recent U.S. pronouncements to seek political settlement in Afghanistan, Pakistan and the US were working in close coordination with other regional stake holders in order to end the prolonged conflict.
"At this critical juncture, baseless allegations about a closed chapter of history could seriously undermine this vital cooperation," the statement read.
Meanwhile Khan described Trump's statement as "false assertions" and said that they "add insult to the injury" that his country has paid in the "so-called War on Terror" in terms of lives lost and economic disruption.
He said that his country "has suffered enough fighting U.S's war. Now we will do what is best for our people and our interests."
U.S. military killed bin Laden during a raid at his compound in Abbottabad, Pakistan, in 2011, where he had been living in seclusion. Pakistan denies having prior knowledge of bin Laden's whereabouts.
On Monday, Trump doubled down on his comments, tweeting: "Of course we should have captured Osama Bin Laden long before we did. I pointed him out in my book just BEFORE the attack on the World Trade Center.
"President Clinton famously missed his shot. We paid Pakistan Billions of Dollars & they never told us he was living there. Fools!."
The president's comments followed his swipe at retired Admiral William McRaven who led the bin Laden raid and said that Trump's attacks on the media represented "the greatest threat to democracy".
Pakistan's army chief Qamar Javed Bajwa said his country "has done much more for peace in Afghanistan" than any other country, Pakistani news outlet Dawn reported.
"We have paid the highest military, economic, political and social cost and the world should acknowledge that," Bajwa added, according to comments released by military spokesman Major General Asif Ghafoor.