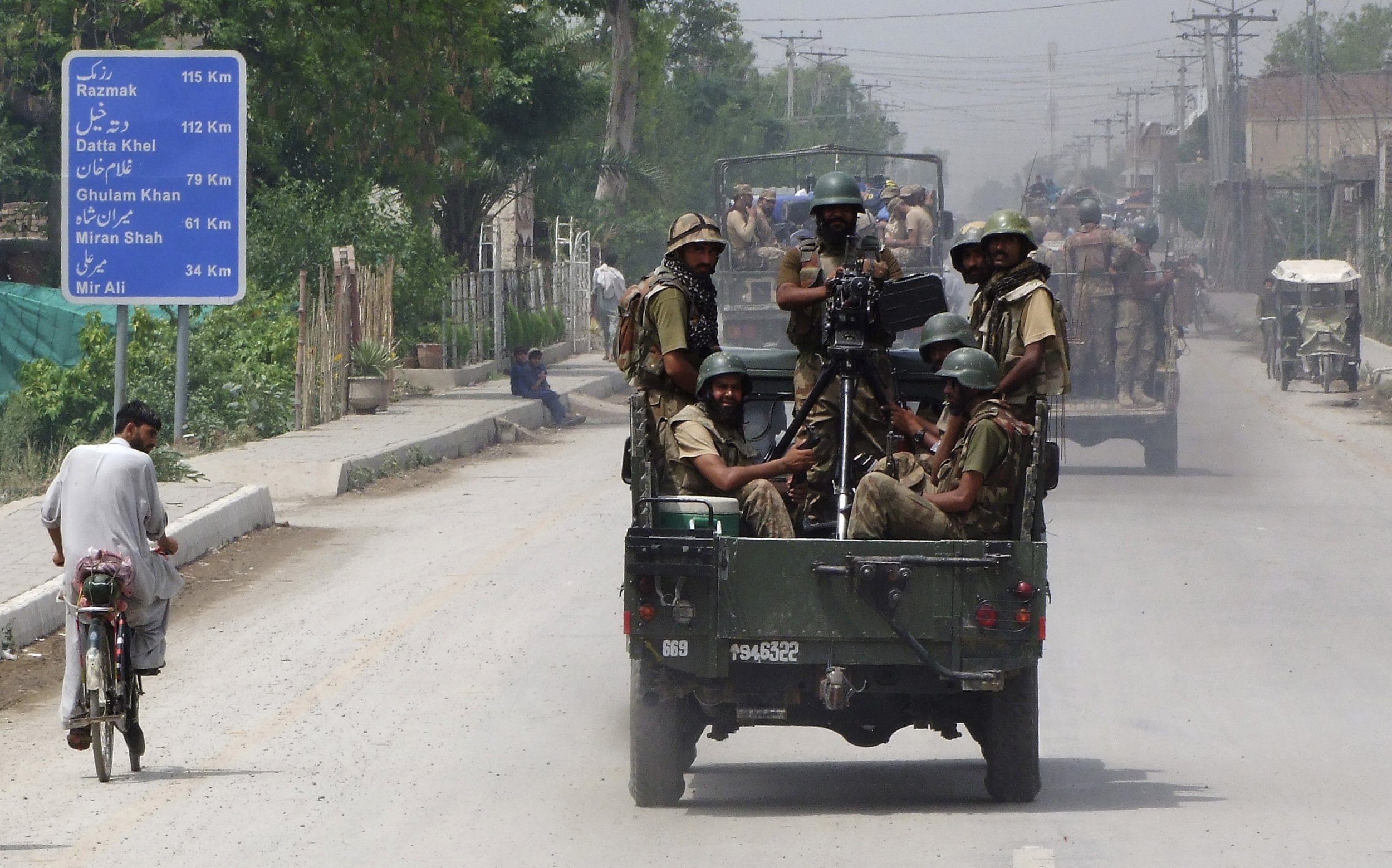 PESHAWAR, Pakistan (Reuters) - Nearly 80 militants from Pakistan's North Waziristan region surrendered to government forces on Friday in a rare move that follows a dip in Taliban violence in Pakistan, sources involved in the deal said.
Tribal leaders, who asked not to be quoted by name to avoid reprisals, expressed cautious hope that other, more senior leaders from the heavily factionalized insurgency might follow the men.
"I believe this is the beginning and many more will follow them if the surrendered militants are given amnesty," one tribal leader said, noting the surrender might worsen internal rifts among the militants.
The men came from a militia led by Hafiz Gul Bahadur, a powerful leader in North Waziristan, who has links the Haqqani network, the most high-profile threat to U.S. forces in Afghanistan.
Their surrender was confirmed by a Pakistani security official and three tribal sources involved in negotiating the deal.
Bahadur has traditionally fought Afghan and NATO forces across the nearby Afghan border rather than Pakistani troops. A deputy of his, Halim Khan, was reportedly involved in the negotiations.
"(Khan) was already in good books of the authorities as he used to avoid attacking the security forces in his native Razmak subdivision," said one of the members of the jirga, a traditional tribal gathering.
The surrender follows a dip in overall Taliban violence in Pakistan, partly caused by an anti-Taliban military offensive in North Waziristan launched in June 2014.
But Saifullah Mahsud of the Islamabad-based think-thank FATA Research Center cautioned against overplaying the significance of any surrender or any hope that it might weaken the Haqqani Network, which the U.S. government has said has ties to elements in the Pakistani security forces.
"These groups have never been fighting Pakistani forces anyway," he said. "I wouldn't say the Haqqani's position is weakened."