Pakistan Warns Trump Against Unilateral Moves to Defeat Taliban, Al-Qaeda in Country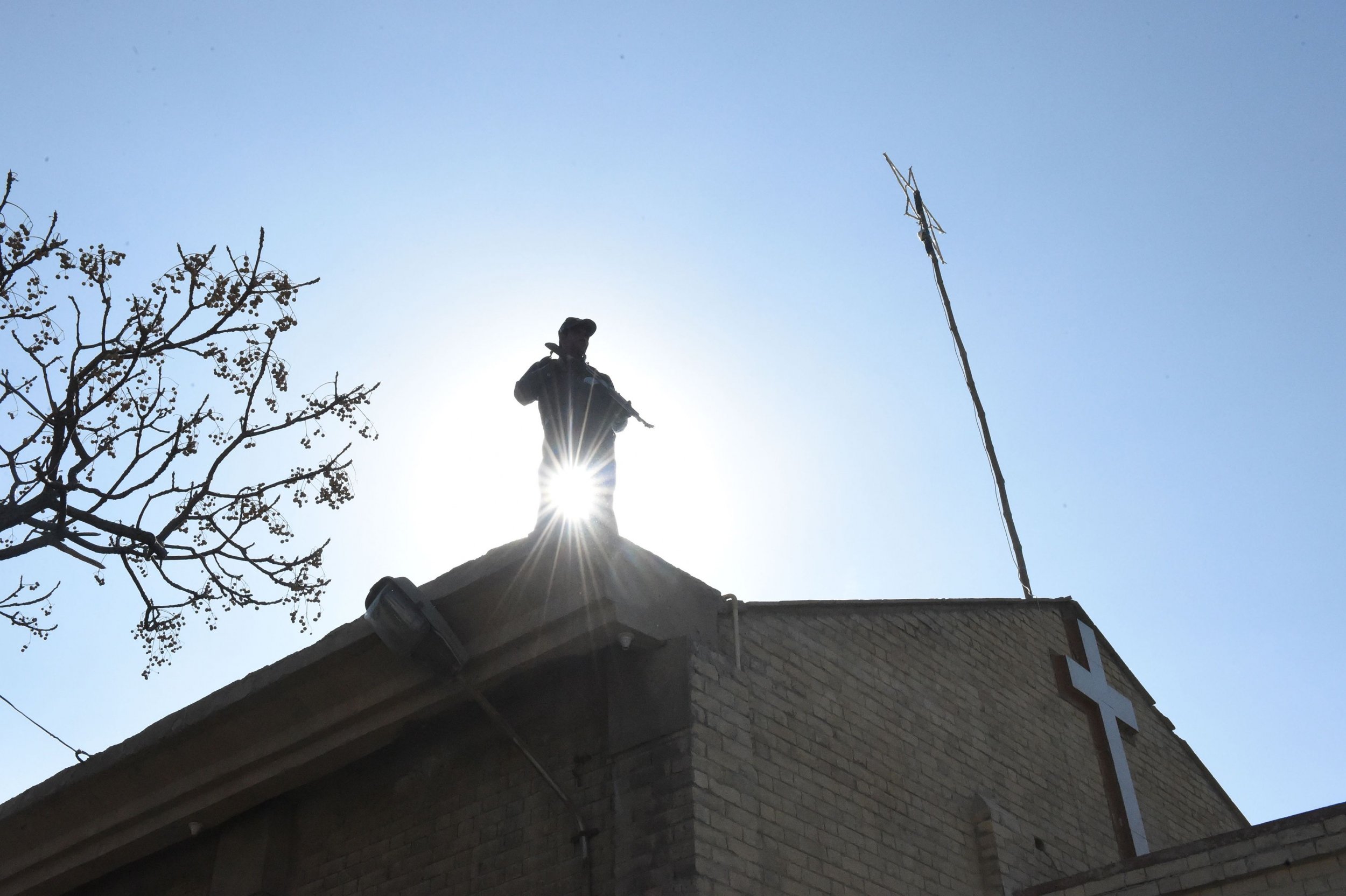 Pakistan has warned the United States and President Donald Trump against taking unilateral military action in the country against extremist groups, after warnings from top officials in the president's administration and the American leader himself.
Vice President Mike Pence said in a speech during a trip to Afghanistan earlier this month that Trump had issued a warning to Pakistan and cautioned that there was much for the country to lose if it aided extremist groups in any way.
"As the president said, so I say now: Pakistan has much to gain from partnering with the U.S., and Pakistan has much to lose by continuing to harbor criminals and terrorists," Pence said.
Relations between the U.S. and Pakistan have been fraught since it came to light that Osama bin Laden, the former Al-Qaeda leader and mastermind of the 9/11 attacks, was in hiding at a safe house in the Pakistani city of Abbottabad before the infamous U.S. Special Forces operation to kill him in 2011. Islamabad rejected the accusation that it could have been aiding extremist groups and was not doing enough to help Washington.
"We have sacrificed a lot. We have paid a huge price both in blood and treasure. We have done enough, and we cannot do any more for anyone," Pakistani military spokesman Major-General Asif Ghafoor said Friday, according to Al-Jazeera.
"Had we not supported [the U.S.], Al-Qaeda would not have been defeated," he continued.
The country is battling an insurgency by the Pakistani Taliban, Al-Qaeda and a growing ISIS presence in the border regions with Afghanistan. The military has launched several major operations against these militant groups for several years.
ISIS has continued to gain ground in Afghanistan, and Pakistan has made efforts to halt the militant group's spread to its territory. The jihadi group created an affiliate for the Afghanistan-Pakistan border region known as Khorasan Province, a historical name for the region.
ISIS has conducted several attacks inside Pakistani territory, including suicide bombings against religious minorities the group considers to be heretical. The deadliest was the August 2016 suicide bombing that killed at least 70 people in the southwestern city of Quetta.
While it has been conducting operations against militant groups, the Trump administration has been eager to press Pakistan to do more. U.S. Secretary of State Rex Tillerson warned Islamabad in an opinion piece in The New York Times published Wednesday.
"We are prepared to partner with Pakistan to defeat terrorist organizations seeking safe havens, but Pakistan must demonstrate its desire to partner with us," he wrote.
Despite the warnings, Trump praised Pakistan in October for working closely with U.S. authorities. "Starting to develop a much better relationship with Pakistan and its leaders. I want to thank them for their cooperation on many fronts," Trump wrote in a tweet.
While the Pakistani government may want to work with the president, the Pakistani people are not so fond of the construction magnate.
Thousands of Pakistani Islamists held rallies opposing Trump in two cities last week, condemning his declaration to move the U.S. embassy from Tel Aviv to Jerusalem. The December 6 announcement angered Muslims around the world.
East Jerusalem hosts the third-holiest site in Islam, the Haram al-Sharif, or the Noble Sanctuary, which Jews also revere as the Temple Mount, the holiest site in Judaism.