Pakistan: Woman Burnt to Death for Rejecting Marriage Proposal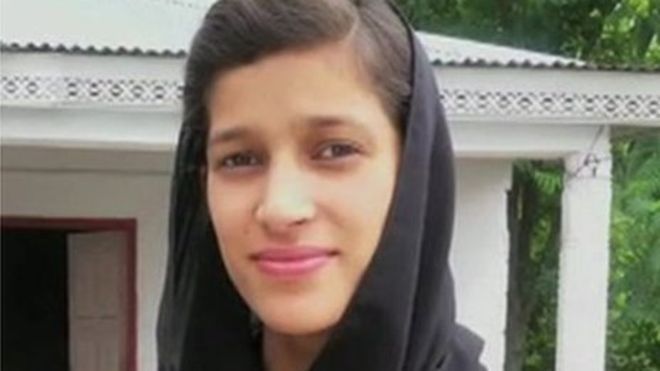 A Pakistani woman died of her injuries in a hospital on Wednesday after she was set on fire for rejecting a marriage proposal.
Maria Abbasi, 18, was a schoolteacher at a private school in the town of Murree in Punjab province. The perpetrators of Abbasi's murder attacked her while she looked after a younger sister; she was beaten, doused in gasoline, set on fire and left for dead.
The principal of the school wanted her to marry his son but she turned it down, a police officer said, according to Deutsche Welle. Authorities believe that the principal and two accomplices were behind the attack.
"The principal, along with two other men, attacked her house. They first tortured her and then set her on fire," police officer Ishtiaq Haider said.
She suffered "severe burns," the Pakistan Institute of Medical Sciences said. Her family rushed her to hospital but it was too late.
Authorities arrested three people in connection with Abbasi's murder on Wednesday.
Her uncle, Rafaqat, told CNN: "Maria was at home babysitting her 5-year-old sister while her family went to a funeral in a nearby town," said Rafaqat Abbasi, her uncle.
"At the funeral her family was alerted that she 'was on fire.' Initially the thought was there had been some sort of accident, perhaps a pipe had burst or something."
In Pakistan, where honor killings—murders where someone is perceived to have breached a social norm—and arranged marriages are common, women are mostly unable to make decisions regarding their own love life.