The Pakistani Doctor Who Helped Find Osama bin Laden's Hideout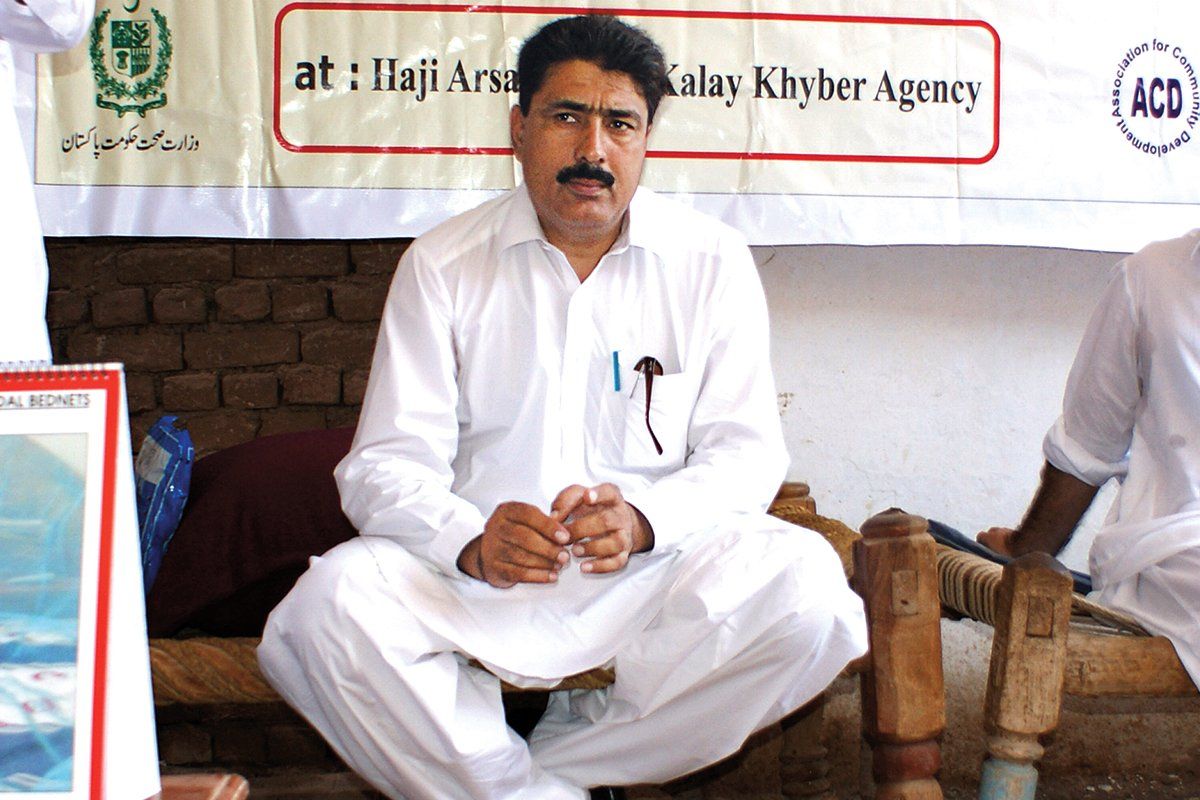 Shaheena Mamraiz can only wish she had never met the man who strode into her office one March afternoon last year. Smiling and well dressed in a black business suit, white shirt, and tie, he seemed bursting with energy. "I'm Dr. Shakeel Afridi," he announced. "I want to run a free hepatitis-B vaccination campaign in the area. I need the data for women aged between 15 and 40." Mamraiz, a senior public-health official in the northwestern Pakistani town of Abbottabad, was taken aback. His aggressiveness verged on arrogance. "I refused to cooperate," she tells Newsweek. "He didn't seem to have any permission."
That changed two days later with an urgent call from her supervisor in Peshawar. "Shaheena, please cooperate with Dr. Afridi," he told her. Despite her doubts, Mamraiz saw no alternative. On March 16, a week after Afridi's first arrival, he was back in Abbottabad, armed with pamphlets, posters, and ID cards for the roughly 16 health workers and supervisors who would assist in the campaign. It would consist of two steps, each lasting two days, he said, and the first would start the following morning. Each worker was given boxes of syringes and 50 doses of vaccine. The program was a success, Mamraiz recalls—except for one thing: the workers had only enough vaccine to immunize the few neighborhoods Afridi specified. Many locals were disappointed. "Everybody in town was eager to be vaccinated," says Mamraiz.
As the world now knows, that wasn't the point. Although the immunization drive was genuine, it also had a covert aim: to confirm the identity of a mysterious man who was holed up unseen inside a high-walled compound. Afridi's objective was to collect DNA samples from children living in the man's home, in hopes that one or more might be the subject's offspring. Newsweek's interviews with health workers from the hepatitis-B campaign suggest that Afridi never managed to get those DNA samples. Nevertheless, Defense Secretary Leon Panetta publicly praised the doctor this past January for providing "intelligence that was very helpful" in pinpointing the exact location of Osama bin Laden.
The 48-year-old surgeon has reason to regret it now. Just three weeks after the May 2 raid that killed the terrorist leader, Afridi was arrested by Pakistani intelligence officers. A special judicial commission recommended that he be charged with high treason—a capital crime—for secretly assisting the CIA. "His activities were not treasonous, they were heroic and patriotic," says a senior U.S. official with knowledge of counterterrorist operations against al Qaeda in Pakistan. "The doctor was never asked to spy on Pakistan. He was asked only to help locate al Qaeda terrorists, who threaten Pakistan and the U.S. He helped save Pakistani and American lives." In fact, bin Laden's organization has inspired, trained, and supported violent groups that have killed thousands of Pakistanis in recent years.
Shakeel Afridi is a complicated man. Medical colleagues say he was sometimes a party animal and at other times deeply religious, never neglecting to say his prayers. Everyone who knew him agrees that he was intelligent and good-natured. "He loved to tell jokes and then burst into laughter," a fellow surgeon recalls. In the operating room, Afridi sometimes made the nurses blush with his crude wisecracks about his male patients.
His energy seemed almost limitless. In addition to his regular duties as Khyber Agency's chief health officer and a surgeon at the government-run Agency Headquarter Hospital, he ran a private medical facility called Al Noor Hospital. It may have been inevitable that he was sometimes accused of performing unnecessary operations and overcharging patients at Al Noor, and at this point the validity of those allegations is hard to judge. A typical case is a local shopkeeper named Gulab Noor Afridi (no relation—just about everybody in Khyber Agency goes by the tribal name Afridi), who says his brother went to Dr. Afridi complaining of a stomachache and ended up with an appendectomy. Noor says the doctor wanted more than $100 to perform the operation—an impossibly low price by Western standards, but a hefty sum to most Khyber Agency tribesmen. Noor balked at the amount, and the doctor settled for $80. "I had been warned by friends that Afridi would advise surgery no matter what the illness," says Noor. "But we don't have any options."
At the same time, tribal leaders in Pakistan's impoverished Khyber Agency described the doctor as a godsend. Few places on earth have living conditions more primitive than those in Khyber Agency and the six other tribal agencies that line Pakistan's Afghan border. "Agency surgeons had ignored our area for years," says a Malagori tribal chief. "But once Dr. Afridi took over, our area started to have a very active health sector." Another chief says Afridi gave priority to patients in remote areas, distributed free medicine, and brought nurses, midwives, and even ambulance service to far-flung villages. When backcountry mullahs denounced the global polio-eradication campaign as an anti-Muslim plot, Afridi made it his personal cause to persuade suspicious tribesmen to get their children immunized. (Pakistan is one of three countries in the world where the virus remains endemic.)
The contradictions extended to his personal life. Some say Afridi is the victim of a deliberate government effort to blacken his reputation, and he's been characterized as a hard drinker and a womanizer. Nevertheless, his friend and partner in the private hospital, Nasratullah Afridi (likewise no relation), describes him as courageous, committed, and dedicated, both to his medical practice and to his wife and their three children. And yet in August 2010 he was suspended as chief of surgery at Agency Headquarter Hospital after a 39-year-old, unmarried nurse filed a sexual-harassment complaint against him. "He wants to establish an illicit relationship with me, but I always refused such offer," she wrote, and added that unless her case was taken seriously, she would set herself on fire "in front of Parliament House." (She later made a similar charge against the doctor who replaced Afridi as chief of surgery. Afridi was reinstated the following April.) During his suspension, Afridi was accused of pilfering six boxes of polio vaccine from the hospital's storage room. The boxes reappeared three days later.
But of all the allegations against Afridi that have surfaced in recent months, none has been more bizarre than that suggested by last month's tribal-court verdict. Operating under the Frontier Crimes Regulation—an antiquated and draconian holdover from the 19th-century British Raj—the panel sentenced him to 33 years in prison for the crime of "the waging of war and attacks upon the security forces" via his purported "close links" to and "love for" the outlawed Lashkar-e-Islam militia. His lawyer wasn't even present. (Fortunately the court ruled that the treason charge was beyond its jurisdiction.)
The truth of the matter is that in 2008 the Islamist group kidnapped the doctor and threatened him with death. Lashkar-e-Islam's leader, a former bus conductor named Mangal Bagh, dropped out of sight a year and a half ago, possibly killed by Pakistani security forces. Until his disappearance, however, Bagh terrorized Khyber Agency, making a fortune from kidnapping, drug trafficking, and other crimes. Afridi despised him, says a colleague. "He used to call Mangal Bagh all kinds of bad names and always referred to him as da calander bachy—'son of a bus conductor.'"
Still, Afridi never turned away any of Bagh's injured fighters who came to him for medical care. "He had no option," says a colleague. "If you work in a militant stronghold, denying them means the end of your life." But in early 2008, Afridi received several militants who had been bloodied beyond medical help—and the profoundly uneducated Bagh was furious. "He thought that if a wounded fighter reached the hospital, he would definitely get well," says Nasratullah. "When they died, he thought it was a result of mistreatment—or that we might have intentionally killed them."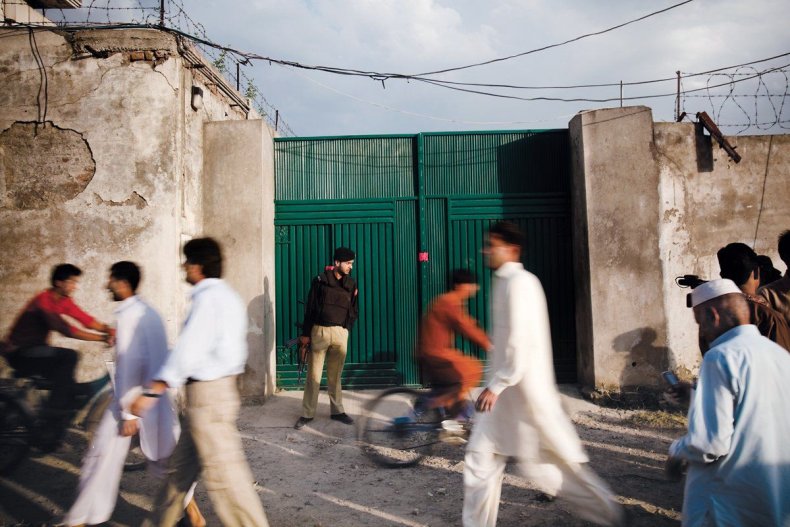 Bagh struck back by kidnapping Afridi. One of Bagh's advisers tells Newsweek that the militant leader castigated his prisoner, not only for allowing the wounded fighters to die, but also for "drinking, womanizing, and not following Islam" and supposedly overcharging patients. The adviser (known, confusingly enough, as Hajji Afridi) says the doctor was hauled before a Sharia kangaroo court to answer for his "crimes," with Bagh's so-called chief justice presiding. Hajji Afridi says just one witness kept Shakeel from being killed. A long-haired fighter with a bandaged arm testified that Shakeel had saved his life—and that he had personally seen the doctor at prayer. The prisoner was freed. He subsequently denied having paid a ransom, but he's said to have shelled out more than $10,000 in "restitution" for the fighters he couldn't save and patients he supposedly overcharged. (In the tribal court's verdict last month, that shakedown was somehow distorted into a gift of more than $20,000 in "financial assistance" to Bagh.)
Afridi returned home pale, thin, and depressed after his ordeal, Nasratullah recalls. But soon afterward, he says, the former captive received visas for himself, his wife, and his children to visit America, even though their applications had previously been rejected. They spent three months seeing the United States, and the trip seemed to revitalize Afridi. "After he returned from the U.S., he seemed normal again," says Nasratullah. Afridi's wife, on the other hand, told friends and family she didn't enjoy the American visit and wished they had gone to Mecca on the hajj instead.
It may have been during the U.S. visit that the CIA recruited Aridi, as one medical colleague speculates. Afridi came home "praising the U.S. all the time," the colleague says. "Afridi was always interested not only in what was happening in his immediate surroundings, but also in world politics," says a tribal journalist who knew him. "But after the trip, if someone asked him why he was interested in such things, he would reply with a smile that he wanted to write a book." Afridi praised America for being "well developed" and for "its rule of law," the journalist says. Nevertheless, the medical colleague recalls, Afridi said he wouldn't want to emigrate to America, no matter how much he admired the country. "I love my own land so much that I can't move permanently from this soil," Afridi told him.
Pakistani intelligence officials offer a different account of Afridi's recruitment. They say he told his interrogators that he was introduced to the CIA by someone at Save the Children. The humanitarian group, the largest NGO in Pakistan, vehemently denies the allegation. If Afridi told his interrogators any such thing, he must have been under extreme duress, the group says.
Whatever the case, the doctor's far-ranging contacts in the tribal areas made him ideal for gathering intelligence on the foreign jihadis and native extremists who infest Pakistan's borderland. And Afridi's experiences with the militants—especially Bagh and his thugs—could scarcely have increased his fondness for them. As a result, Afridi's travels among the neglected villages won him gratitude in abundance from those he helped, medically and otherwise. Afridi reopened his private hospital away from Bagh's stomping grounds, and at Agency Headquarter Hospital he was promoted to chief health officer. Life was good. (The sexual-harrassment suspension would come later.) "Over the course of his several years of service, Dr. Afridi was able to provide valuable information on al Qaeda in the FATA [Federally Administered Tribal Area], the group's safe haven," says a senior U.S. official. Still, nothing equaled what Afridi helped to accomplish last year in Abbottabad. A longtime local health worker named Amna Bibi was Afridi's best hope of gaining access to the compound's residents. In 2010 she had administered polio vaccine to seven children who were living in the high-walled compound. "I never got inside," Amna tells Newsweek now. Instead the youngsters were brought to the gate by Tariq Khan, the caretaker who lived there. Amna says she still doesn't know whose children they were—bin Laden's, or those of Tariq and his brother, who also lived there, or some combination of the families.
As Amna and Afridi made their rounds together last year, she noticed that the doctor seemed unusually curious about the high-walled compound. "Afridi was very interested in knowing about the inhabitants of that compound," she says. He never told her why, of course. As far as that goes, his handlers seem never to have informed Afridi that the quarry was bin Laden himself. "He was not aware of the target," says a Peshawar-based Pakistani intelligence officer who has seen the doctor's interrogation reports. "He seems to have been told that the search was for 'a high-value target.'"
April 21, 2011, was day one of the immunization drive's second and final step. That morning, Amna got an urgent call from Afridi on her cellphone. "Amna Bibi, where are you?" she recalls him asking impatiently. "Come quickly. I am waiting for you near the mosque." She knew where he meant. It was a two-story mosque barely 50 yards from the compound that Afridi seemed to find so fascinating. She knew a little about at least some of the occupants, too: a pair of brothers, known locally as Chota Khan and Bara Khan, who lived there with their families. They were polite but standoffish. If local kids hit a cricket or tennis ball into the compound, the brothers never allowed them in to retrieve it. Instead, one of the Khans would emerge, ask what the ball had cost, and give the children enough money to buy a new one. On trips to local stores for provisions or to the mosque, the brothers sometimes brought along a group of children from inside the compound. There were more than a dozen of them altogether.
Amna and Afridi stood outside the compound's metal gate, repeatedly knocking and ringing the bell. No one answered. Finally they walked to another house, across an adjacent field. An 80-year-old man lived there with his son, who sometimes helped out in the brothers' vegetable garden, and Afridi managed to persuade the octogenarian to give him Tariq's cellphone number. Returning to the gate, the doctor took out his phone and called the number. "Hello, Tariq, it's me, Dr. Shakeel Afridi," he said. "I'm in charge of a free hepatitis-B campaign, and I'm standing in front of your house." Amna says she heard Tariq's voice: "Right now we are far away from town, and there is no one home. Once we reach there, we will call you." Afridi jotted the number on Amna's box of syringes and told her to keep trying.
Tariq never called back, and Amna failed to show up for work the next morning. Her legs were hurting, she says. Afridi called her, insisting that she join him outside the compound. She told him she was too ill.
Ten days later, American commandos stormed the compound and killed bin Laden. Amna calls it "the most disastrous day of my life." When she heard the news, she called Afridi. He seemed angry. "I am busy in a meeting," he told her. "Please don't call me again." The next day she tried again to reach him. "This time Afridi was more furious," she says. "He told me he was in an important meeting and that he would call me back." He never did.
Amna, Mamraiz, and the other Abbottabad health workers endured one shock after another: the American commando raid on their quiet town, the discovery that Osama bin Laden had been living in their midst for years, and finally the arrest of Dr. Afridi, of all people. "He kept us all in the dark," says Amna. Soon after Afridi's arrest, ISI plainclothesmen hauled her in for interrogation—and seized the syringe box on which Afridi had written Tariq's phone number. Since then, Amna, Mamraiz, and eight other health workers from the immunization drive have been fired and stripped of their future pensions. Eight others have been suspended indefinitely. "I am innocent and had nothing to do with that mission," says Mamraiz, a 27-year veteran of the health service. "Afridi has made our lives hell."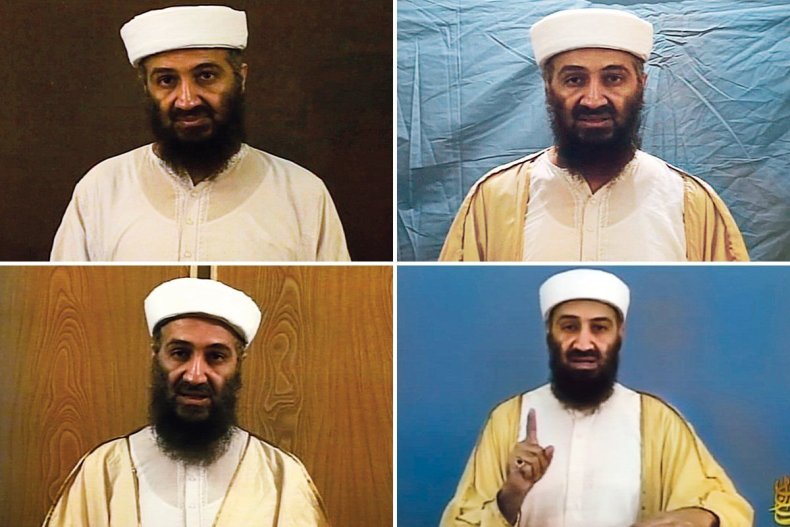 A senior U.S. official with knowledge of the immunization program defends it. "The vaccination efforts were both limited and, more importantly, real," he says. "They were conducted by genuine medical professionals. The idea that these were in any way fake is simply mistaken. Many Pakistani children received vaccinations, and if the effort had not been interrupted by the arrest of the doctor, they would have been fully immunized." And even though Afridi couldn't get the DNA samples, he made a valuable contribution to the hunt for bin Laden, the official says: "Dr. Afridi was inadvertently able to confirm what was already suspected—that bin Laden's couriers [the Khan brothers] practiced extraordinary operational security. Was that a key to the raid? No. Was it important? Absolutely."
Many of Afridi's medical colleagues are far less cavalier about the whole affair. No matter what the objective may have been, they say, Afridi's engagement in covert operations has put them all at risk by raising suspicions that other health professionals in the region might also be working with the CIA. "He put a black mark on the credibility of doctors working in the tribal area," says a senior physician in the region who has known Afridi and his family for years. "This creates a bad name for all of us."
Afridi himself has seen better days. Speaking on condition of anonymity, one prison official says the doctor has been experiencing heart problems. He's being kept in solitary confinement for his own protection, penal officers say. Pakistan's jails are full of men who want him dead. The government has been asked to move him to a more secure, less overcrowded prison, but so far he remains in the Peshawar Central Jail. The militants will hunt him down no matter where he's sent, promises Janfida Wazir, a Pakistani Taliban commander in South Waziristan: "Shakeel is a dead man already."
Mangal Bagh's cohorts mourn the day they spared the doctor's life. "If we had killed that guy, our beloved Osama bin Laden would still be alive," says Hajji Afridi. Pakistani Taliban spokesman Ehsanullah Ehsan agrees: "Osama bin Laden was our hero, and Shakeel helped the U.S. to kill him. He is our enemy and is wajib-ul-qatal"—that is, deserving death.
Last week Afridi's older brother, Jamil, was finally allowed a 50-minute visit with him. It was the first time they had seen each other in more than a year. "Although I tried to control my emotions, tears rolled down on my cheeks," says Jamil, a schoolteacher. He asked Shakeel about conditions inside the jail. "What kind of life do you expect of a person in prison?" Shakeel answered. Mostly they talked about their families, especially Shakeel's wife and children, who fled their Peshawar home as soon as he was arrested and are now living at an undisclosed location, in fear for their lives.
Why didn't Afridi get them out of the country while he had the chance? Washington officials insist that the CIA offered to help them get away, but Afridi said no. The doctor's chief attorney, Samiullah Afridi, says his client never imagined that what he did could be considered a crime. After all, Shakeel and his family had valid U.S. visas in their passports: "If Afridi felt that he had done something wrong, he and his family would have immediately flown to the U.S. on those U.S. visas." He says he's appealing the tribal court's verdict, and a hearing is scheduled for June 21. Afridi's lawyers insist that the allegations against their client are "false, concocted, and without foundation."
More than one government source has told Newsweek there's still a glimmer of hope for his release. They argue that the evidence against him in the tribal court's case is so farfetched that Islamabad might eventually find a way to overturn the verdict. Logic may be on Afridi's side. But so far, logic is losing.
With Daniel Klaidman