Controversial Pakistani Social Media Star Strangled by Brother: Police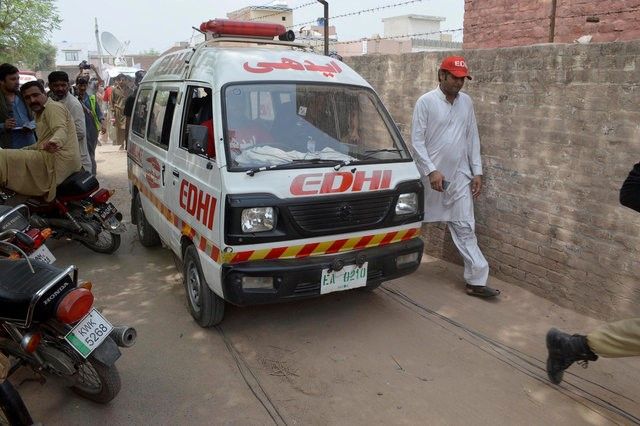 Pakistani social media star Qandeel Baloch was allegedly strangled by her brother in what appears to be an "honor killing," police said on Saturday, shocking the south Asian nation where she divided opinion.
Baloch's raunchy social media photos challenged social norms in Pakistan, a deeply conservative Muslim country where women are often repressed by their family or the community.
Baloch received multiple death threats and suffered frequent misogynist abuse, but continued posting provocative pictures and videos. In Facebook posts, she spoke of trying to change "the typical orthodox mindset" of people in Pakistan.
Punjab Police spokeswoman Nabeela Ghazanfar told Reuters that Baloch, real name Fauzia Azeem, was killed in her family home on the outskirts of Multan, a large city in the Punjab province.
"Her father Azeem informed the police that his son Waseem has strangled Qandeel," Ghazanfar said. "Apparently, it is an honor killing but further investigations will reveal the real motives behind this murder."
Police were now looking for Waseem, who has disappeared, she added.
Reuters was not immediately able to reach the family for comment.
Baloch had struggled to reconcile her family's conservative values with her social media stunts, including a selfie with a famous Muslim cleric that led to widespread condemnation from powerful religious figures.
Local media reported Baloch had traveled to Karachi, Pakistan's biggest city, due to security fears.
Baloch's death sparked an outpouring of grief on Twitter and other social media websites and reignited a debate about honor killings in Pakistan.
More than 500 people—almost all women—die in Pakistan each year in such killings, usually carried out by members of the victim's family meting out punishment for bringing "shame" on the community.
Baloch has been described as Pakistan's Kim Kardashian and had built a modeling career on the back of her social media fame. She recently also appeared in a music video, gyrating bare legged to an Urdu-language song in high-heels and a see-through top.
In May, Baloch offered to strip if the wildly-popular Pakistani cricket team beat arch-rival India. When they lost, she berated the Pakistani cricketers and posted a video in which she danced for the Indian team wearing a bikini.
Though popular with many liberals, Baloch often struggled with the frequent abuse aimed at her. In one Facebook post this month, she thanked her supporters for "understanding the message I try to convey through my bold posts and videos."
She added: "It's time to bring a change because the world is changing."
After her death, #QandeelBaloch began trending on Twitter in Pakistan, with many people offering support for her efforts to make Pakistan a more liberal society for women.
Others, however, could not hide their delight that she had been silenced.
"What she (was) doing is a disgrace for Pakistan so she deserve this," said Twitter user Asad Iqbal Orakzai.