Palace Support Meghan Markle and Prince Harry Talking About Race
Buckingham Palace were told in advance about Prince Harry and Meghan Markle's comments recognizing the British Empire's "uncomfortable" past and are "fine" with them, Newsweek can reveal.
The Duke of Sussex and Duchess of Sussex spoke passionately about racism in a discussion for the Queen's Commonwealth Trust on July 1.
Footage was released for the first time today and their outspoken comments were criticized by a British lawmaker who said they should "not get involved in politics" and Queen Elizabeth II would not "be too pleased."
However, a well placed royal source has told Newsweek the couple have license to speak their minds on behalf of the Queen's Commonwealth Trust because it is a separate entity.
Prince Harry is president and Meghan is vice president of the trust, and the debate was flagged with Buckingham Palace first.
A royal source told Newsweek: "The Queen's Commonwealth Trust is a separate entity which is about giving opportunities to young people within the Commonwealth.
"It's fine, they're fulfilling that independent remit.
"Buckingham Palace knew about it so it's not a surprise or anything like that.
"The Queen's Commonwealth Trust was set up by Her Majesty as part of the relevance of giving young people an opportunity.
"Part of the work it's doing is looking at the history of the commonwealth. It's what they're there for and it's important for young people to look into it."
However, the source said it would be difficult for Queen Elizabeth II to back Black Lives Matter or speak out herself on Britain's colonial past.
They said: "I think you would have to look at it that anything like that would be very political and that is a topic you would not therefore expect her majesty to get drawn in on."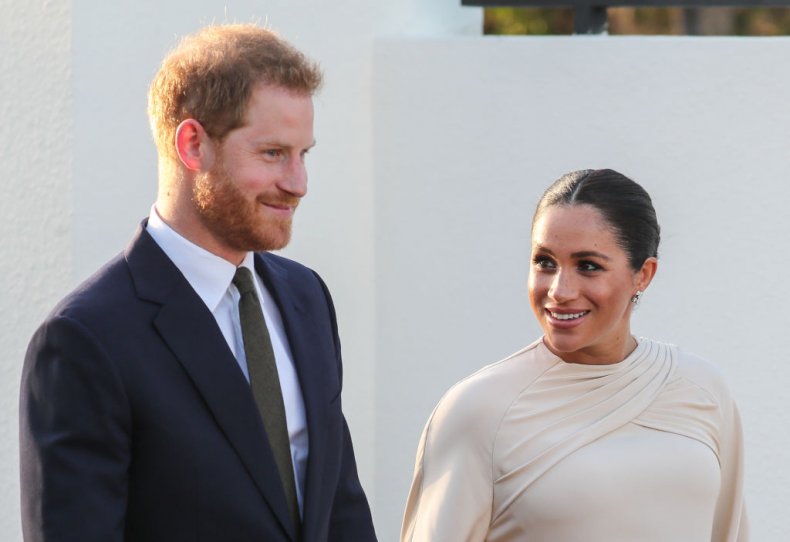 Meghan appeared to be in direct conflict with the monarchy last week after her latest court filing revealed she believes Kensington Palace left her "unprotected" and unable to defend herself from allegations in the media.
However, this week appears to have seen more friendly relations between the royal household and the couple, who have been living in Tyler Perry's $18-million mansion in Beverly Hills since they stepped back as senior working royals.
In the talk, Meghan told a debate with young people: "It's not just in the big moments, it's in the quiet moments where racism and unconscious bias lies and hides and thrives."
Prince Harry said: "When you look across the Commonwealth, there is no way that we can move forward unless we acknowledge the past."
The couple joined the chat with Chrisann Jarrett, QCT co-founder, Alicia Wallace, director of Equality Bahamas, Mike Omoniyi, CEO of The Common Sense Network and Abdullahi Alim who leads the World Economic Forum's Global Shapers network.
Member of Parliament Andrew Rosindell told MailOnline: "I understand that Harry and Meghan have taken a step out from being members of the Royal Family.
"Therefore I'm surprised that he would be making comments like that. I don't agree with what he is saying.
"We should look forward not back. As someone who has stepped out of the royal family he should focus on his own life and not get involved in politics.
"That is not the appropriate thing to do. I'm not sure his grandmother would be too pleased either."