'Paladins' Leaves Beta, Will Still Be Free-to-play After Launch
Hero shooter Paladins is finally leaving its beta period and will officially launch May 8. What does this mean for both new and old players? Nothing much will really change, and the game will still be free-to-play.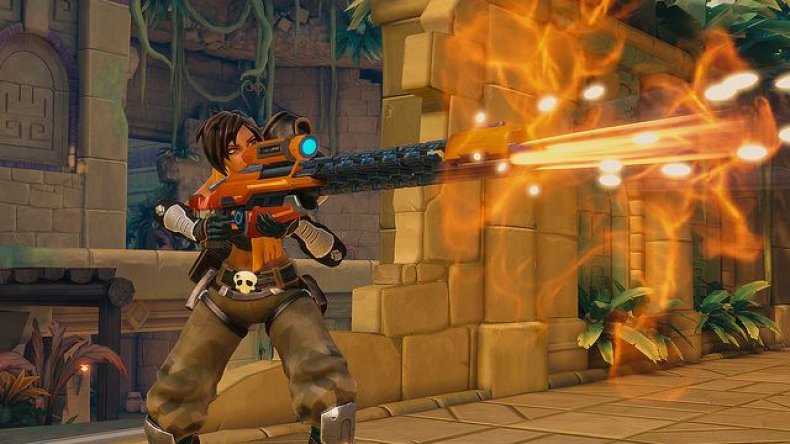 As detailed in a post on the PlayStation website, those who participated in the beta phase and log in before May 8 will be eligible to receive a thank you gift from developer Hi-Rez Studios. From May 8 to 31, returning beta users will get 200 crystals to spend on in-game items. As an added incentive to log in before the launch, all 36 of the current champions are now playable for free in the tail end of the beta period.
Once launched, Hi-Rez has a number of in-game events planned for players. The post on the PlayStation site doesn't give any further specifics, but if Paladins takes cues from other free-to-play games, expect rewards for logging in every day, and possibly events specific to different characters. More information on these events will likely be released after the May 8 launch.
For those looking for some serious competition, Paladins will host esports events every weekend. Players in North America and Europe can participate in the $250,000 Paladins Console Series, with the top players becoming eligible for quarterly LAN competitions. The first LAN competition takes place May 12-13 from the Hi-Rez Esports Arena at the developer's studio in the suburbs of Atlanta.
Paladins is available now to play in beta on PS4, Xbox One, PC and Mac. It is free to play now, and will remain so after the May 8 launch.
So what do you think? Are you excited to see Paladins make the jump to a full launch? Are you planning on participating in the esports tournaments? Let us know your thoughts in the comments section below.