Paleolithic 'Sanctuary' Containing Rock Art From 15,000 Years Ago Discovered in Spain
Researchers have discovered a "Paleolithic sanctuary" in Spain featuring more than a hundred engravings of figurative and abstract rock art, dated to around 15,000 years ago.
Archaeologists led by Josep María Vergès from Rovira i Virgili University and the Catalan Institute of Human Paleoecology and Social Evolution (IPHES) identified the engravings in a cave known as Cova de la Font Major which is located in the village of L'Espluga de Francolí, Spanish news agency EFE reported. The village lies in the autonomous community of Catalonia—a region in the northeastern corner of Spain.
Vergès and his team made the find on October 30, 2019 although it has only just been announced to the public.
IPHES described it as an "exceptional find" which marks "a milestone in the history of Catalan archaeology."
The engravings are the oldest of their kind ever discovered in Catalonia, and the team were able to date them to around 15,000 years ago based on their style—although some may be slightly older or more recent, according to the researchers.
The engravings mostly consist of figurative representations of animals—such as deer, horses and oxen—although some are simply abstract symbols or shapes. The archaeologists said the number and quality of the engravings was significant.
The team say the engravings were produced on a layer of soft, sandy silt. They found the artworks in a difficult-to-access part of the cave with small dimensions.
Due to the nature of the material that they were created in, the archaeologists say that the engravings can be easily damaged or destroyed with even minimal contact—so extreme care must be taken when investigating them.
In fact, many of the representations have already been damaged or erased altogether—and for this reason, the public will not be allowed to view the engravings in the cave.
Nevertheless, a team from IPHES and the Ministry of Culture, Generalitat de Catalunya—the regional government of Catalonia—is now working to document the engravings using special 3D-scanning technology. Once complete, this initiative will enable researchers to study the artworks without putting them at risk of damage or destruction.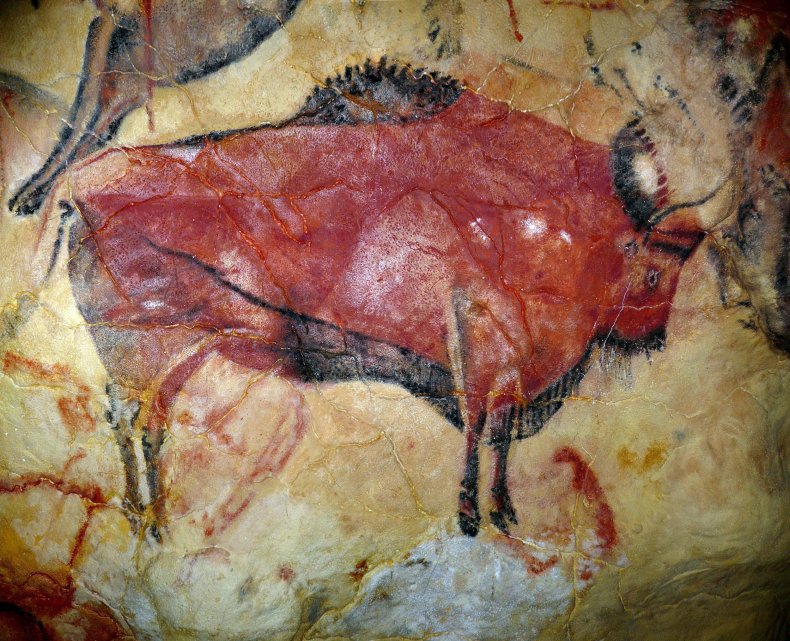 Spain is home to several notable examples of prehistoric rock art, in particular the region of Cantabria in the north of the country. This region contains of the highest concentrations of prehistoric art on Earth, including the cave drawings at El Castillo which are among the oldest in the world.
Cantabria is also home to the UNESCO World Heritage Site of Altamira which features several renowned prehistoric artworks.