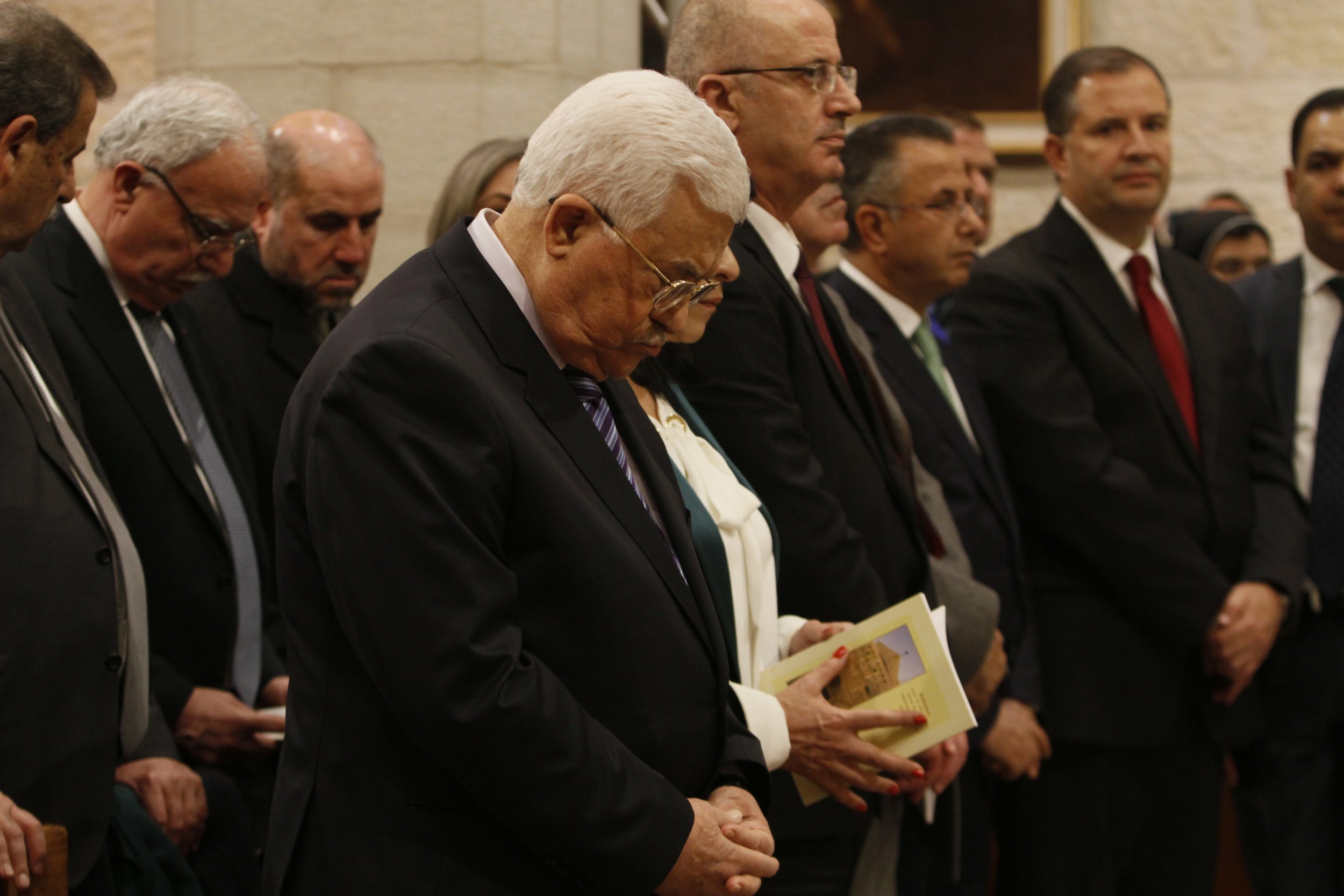 Palestinian President Mahmoud Abbas on Wednesday demanded a halt to Israeli settlement expansion in occupied territory and said he was committed to a two-state solution to the conflict with Israel after U.S. President Donald Trump suggested he could be open to alternatives.
Abbas's office issued a statement after Trump and Israeli Prime Minister Benjamin Netanyahu spoke at a news conference in Washington before a meeting.
At the news conference, Trump said to Netanyahu: "I'd like to see you pull back on settlements for a little bit."
But Trump also dropped U.S. insistence on a two-state solution, a longstanding bedrock of Middle East policy, upending a position embraced by successive administrations and the international community and a U.S. commitment to the eventual creation of a Palestinian state.
Abbas said he agreed with Trump's call for Israel to refrain from settlement building in the occupied West Bank and East Jerusalem.
"The presidency demands that (Israel) agree to (Trump's call), and that of the international community, to halt all settlement activities including in occupied East Jerusalem," the statement said.
But the Palestinians stressed that they wanted the two-state option.
"The Palestinian presidency stressed its commitment to the two-state solution and to the international law and international legitimacy in the way that secures ending the Israeli occupation and establish the Palestinian State with East Jerusalem as its capital."
Giving a convoluted response to a question on whether he backed a two-state solution, Trump suggested that he could abide by whatever the two parties decided.
"I'm looking at two states and one state, and I like the one both parties like," he said as he stood alongside Netanyahu. "I can live with either one."
Abbas' statement added that the Palestinians affirmed their "readiness to deal positively with the Trump administration to make peace". Talks have been frozen since 2014.
The Palestinians seek to establish an independent state in the Israeli occupied West Bank, territory captured in the 1967 Middle East war and the Gaza Strip, which is controlled by Islamist Hamas, with East Jerusalem as its capital.