Palestinian Artist Khaled Jarrar Can't Get to New York's New Museum Show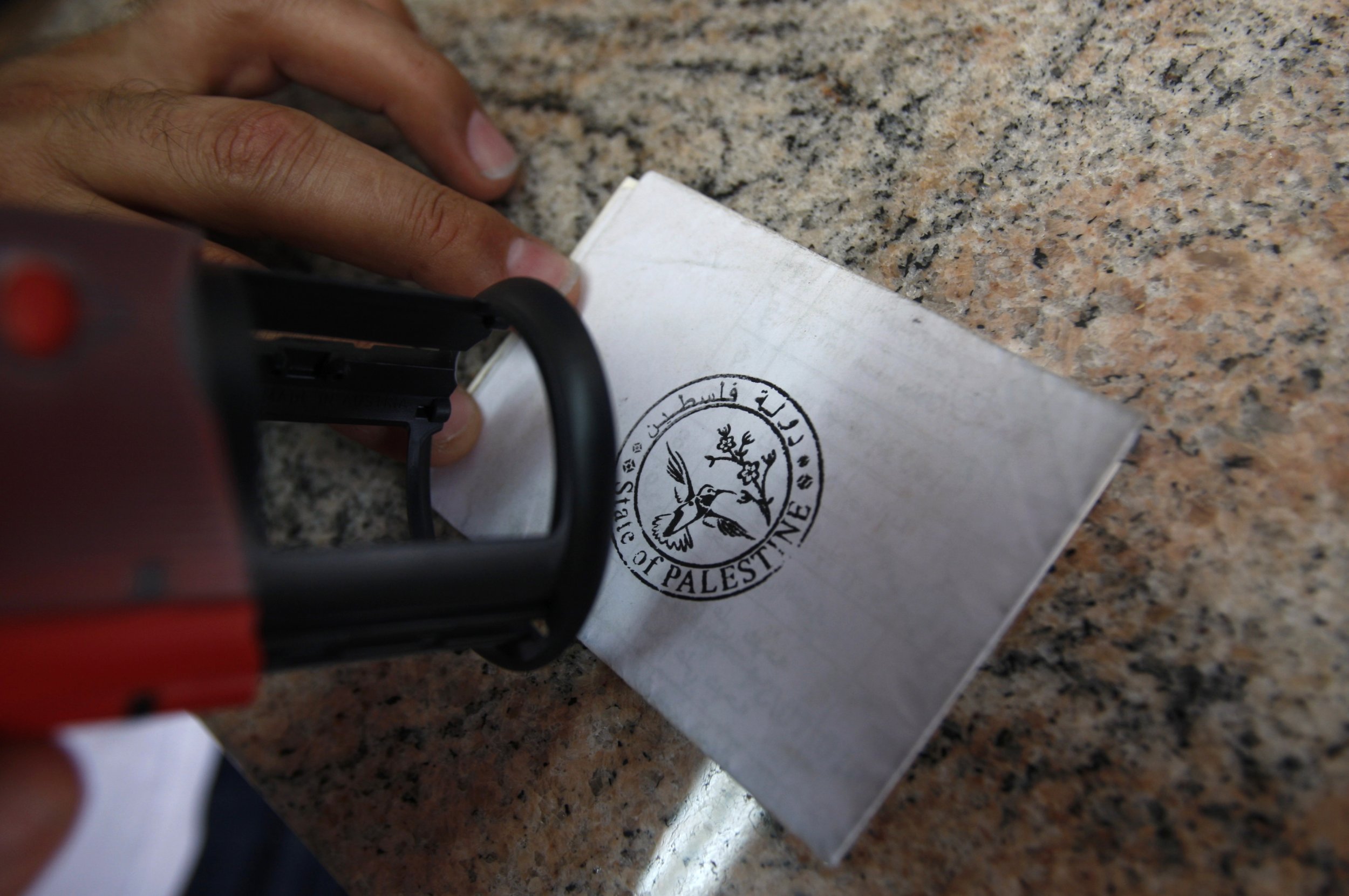 A contemporary art exhibit titled Here and Elsewhere, which documents scenes from the Arab world, opened Wednesday at New York's New Museum. Associate Director and Director of Exhibitions Massimiliano Gioni says the exhibit, a massive multimedia collection featuring work from 45 artists in over 15 countries, "works against the notion of the Arab world as a homogenous or cohesive entity."
But one important voice was missing at the opening: that of Khaled Jarrar.
Jarrar, 38, was barred from leaving Palestine for the exhibit's opening by Israeli security forces on Saturday after waiting six hours at the border. The Palestinian artist was slated to be on a panel discussion for the opening, along with fellow artists Lamia Joreige and Charif Kiwan.
Webzine +972 broke the news with a statement from Jarrar:
"After a very long wait and without understanding what was happening, I was informed that there are "security reasons" that will prevent me from traveling until the 1st of August. For now, that means that I missed my morning flight from Amman to New York, that I will miss the opening of the show at the New Museum, and that I will miss my 'artist talk' with Lamia Joreige and Charif Kiwan, with Natalie Bell, that was supposed to happen on the 16th of July.
"Yesterday was the longest day of my life and a day of humiliation. I felt real racism on the part of the security at Allenby Bridge. When this one soldier was talking to his superior officer, I understood he called me zevel ["garbage" in Hebrew]. I shouted at him that I was no zevel and he was impolite to call me that. No one listened to me, like I did not even exist."
Jarrar told Buzzfeed that he attended an event in Paris last month and that his documents were in order. He has no idea why he was turned back at the border this time.
The artist claims that dozens of Palestinians were also turned away from the border on Saturday. Exhibit curator Gioni told artnet News that "his work is so invested in witnessing reality and capturing history as it unravels in front of his eyes. Sadly, it is only too appropriate that reality and history would get in the way of his life."
Jarrar's artist statement states that his work intends to "document the physical, political and social barriers erected to restrict the daily movements of Palestinians" through multimedia solo and group installations. He is best known for a controversial 2012 project in which he created a passport for the nonexistent state of Palestine. Jarrar served as a soldier in the Palestinian Presidential Guard while studying interior design.
Here and Elsewhere is on view from July 16 until September 28. Jarrar's award-winning film, Infiltrators, is being screened at the New Museum.
Palestinian Artist Khaled Jarrar Can't Get to New York's New Museum Show | Culture