Palestinian Factions Committed 'War Crimes' in Gaza Conflict, Says Amnesty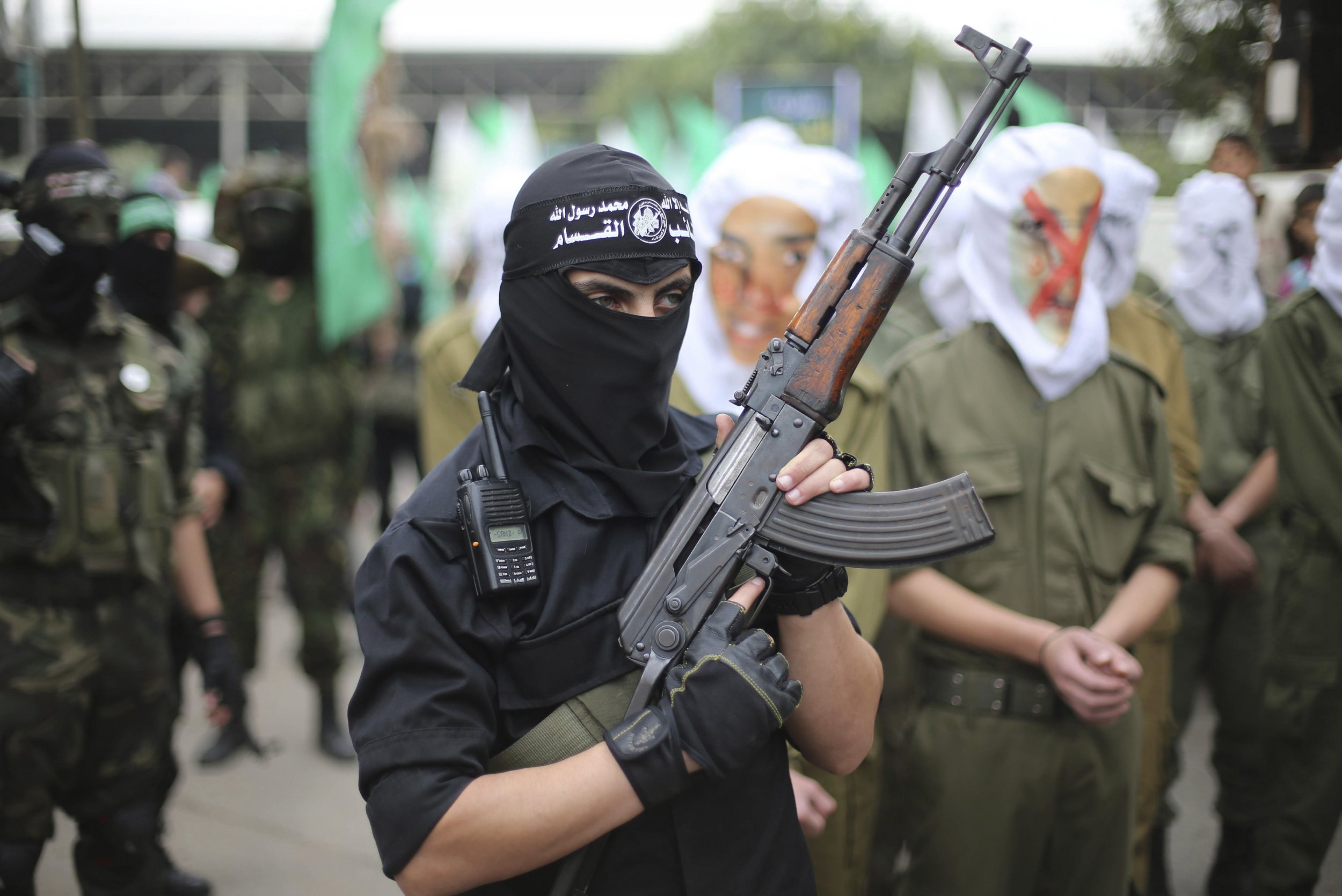 Palestinian militants committed direct and indiscriminate killings of civilians in the Gaza conflict last summer in acts that "amount to war crimes", according to a new report from human rights group Amnesty International published today.
The report, entitled "Unlawful and deadly: Rocket and mortar attacks by Palestinian armed groups during the 2014 Gaza/Israel conflict", states that armed groups in the enclave—such as Hamas and the Islamic Jihad—disregarded the lives of civilians in both Israel and the Gaza Strip in its fire of rockets and mortars.
"Palestinian armed groups, including the armed wing of Hamas, repeatedly launched unlawful attacks during the conflict killing six and injuring civilians," said Philip Luther, director of the Middle East and North Africa Programme at Amnesty International. "In launching these attacks, they displayed a flagrant disregard for international humanitarian law and for the consequences of their violations on civilians in both Israel and the Gaza Strip."
"The devastating impact of Israeli attacks on Palestinian civilians during the conflict is undeniable, but violations by one side in a conflict can never justify violations by their opponents," he added.
The report alleges that six civilians within Israel, including a four-year-old boy, were killed by militant attacks while 13 civilians, including 11 children, were killed in Gaza's al-Shati refugee camp on 28 July when a projectile, believed to be fired by Palestinian militants, exploded next to a supermarket.
Some Palestinians claimed that the Israeli military was responsible for the Shati explosion but Amnesty's reports claims that an independent munitions expert concluded it to be caused by a Palestinian rocket after examining the available evidence.
In one particular attack carried out on 22 August, which Hamas' armed-wing the al-Qassam Brigades claimed responsibility for, militants fired a mortar at the Kibbutz Nahal Oz in Israel, striking the family car of the Tregerman family, killing their four-year-old son Daniel.
"My husband and son were in the living room and I was yelling for them to come into the shelter. Shrapnel [from the mortar] entered Daniel's head, killing him immediately," his mother, Gila, told Amnesty.
Israel's Iron Dome defence system intercepted many of the rockets fired from the Gaza Strip but, out of more than 4,800 rockets and 1,700 mortars fired, 224 hit Israeli residential areas.
On the Palestinian side, at least 16,245 homes were destroyed or rendered uninhabitable by Israel Defense Forces (IDF) attacks in their operation, entitled "Protective Edge", which the military claimed was carried out with the aim of rooting out a network of tunnels used for smuggling and the plotting of attacks against Israeli targets.
Luther added that the international community should "prevent further violations" by "ending transfers to Palestinian armed groups and Israel of all arms and military equipment that could be used to commit serious violations of international law".
Amnesty has also released reports on Israel's "callous indifference" in attacks on the family homes of Palestinians in the Gaza Strip and the military's destruction of multistorey buildings in the territory last year. "This is one of a series of reports that we are publishing on the last conflict as part of our effort to get out the information about the violations and crimes committed by both sides and to push for accountability," Deborah Hyams, Amnesty International's researcher on Israel and Palestine, said of the new report.
In last summer's 50-day conflict, over 2,100 Palestinians—at least 1,585 civilians of which 530 were children—were killed, according to UN and Palestinian accounts, and 72 Israelis—all but five soldiers—were killed, according to Israeli accounts.