Relatives of Palestinian Family Killed in West Bank Arson Attack Sue Israel For $2.8 million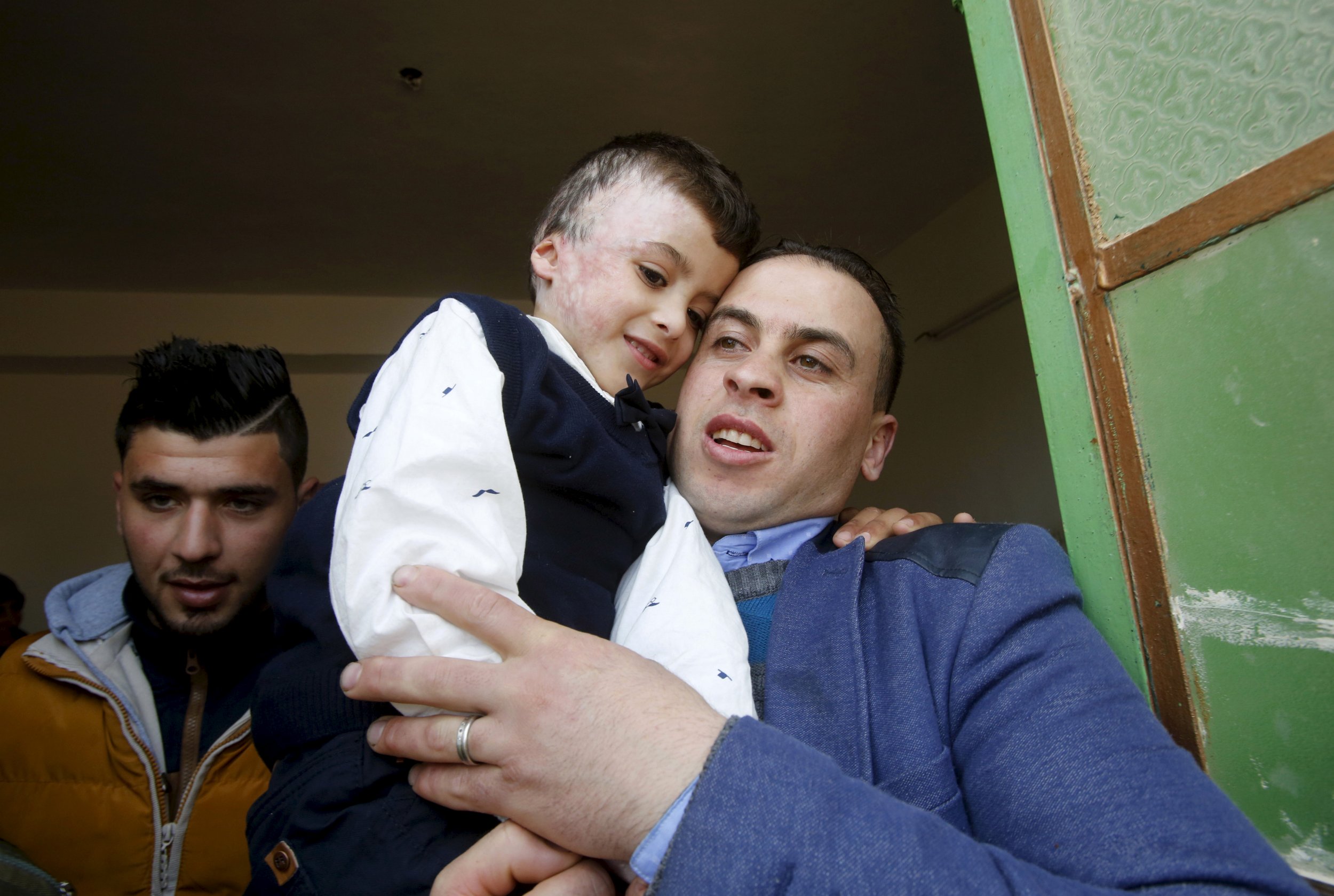 The family of a Palestinian boy, who was 4 years old when his parents and baby brother were killed in a West Bank arson attack, have filed a suit for criminal negligence against the State of Israel, demanding $2.8 million in compensation.
The firebombing in July 2015 that killed Ahmed Dawabsheh's 18-month-old brother Ali, his father Saad and his mother Riham caused outrage throughout the world and inflamed tensions in the West Bank.
Israeli authorities blamed Jewish extremists for the attack on the two homes in Duma, a Palestinian village in the West Bank, the Times of Israel reported. The words "revenge" and long live the king Messiah" in Hebrew were spray painted on the walls of the buildings with a Jewish Star of David.
The relatives of Ahmed Dawabsheh, now 6 years old and the sole survivor of the attack, say blame for the arson lies with the Israeli government. In their complaint, seen by the Times of Israel, they say Tel Aviv's failure to demolish illegal settlement outposts, such as the Adei Ad outpost near Duma where the alleged attackers came from, led to the firebombing.
The suit claims Israeli officials created a "hothouse and place for groups of lawbreakers to plan and prepare to carry out hate crimes against the Palestinian residents of the area."
Read more: How Israel is increasingly privatizing the occupation of the West Bank
At a Sunday press conference broadcast on Israel's Channel 2, Hassan Khatib, the lawyer representing the family, said the incident had "left scars on the soul" and explained the goal was not to secure a large payment for the family but rather to hold the Israeli government to account.
"The full civil and security responsibility lies with the State of Israel," he said.
In April, Israel's Defense Minister Avigdor Liberman, said compensation would not be paid to Dawabsheh's family. Israeli law requires officials to compensate Israelis who are victims of terrorism. However, Liberman has argued that the law does not apply to Palestinians like Dawabsheh who are not, as he argued, "citizens or residents of Israel."
In January 2016, a 21-year-old Israeli Jewish man, Amiram Ben-Uliel, and an unnamed 16-year-old were indicted over the murders. The younger of the two, who reportedly did not participate in the attack, was charged as an accomplice. Haaretz reported Ben-Uliel had becoming increasingly involved with the group of young Jewish extremists in the West Bank known in Israel as the "hilltop youth" prior to the attack. He was arrested on three counts of murder in January 2016.