Palestinian Foreign Minister Warns of ISIS West Bank Takeover Without Peace Brokers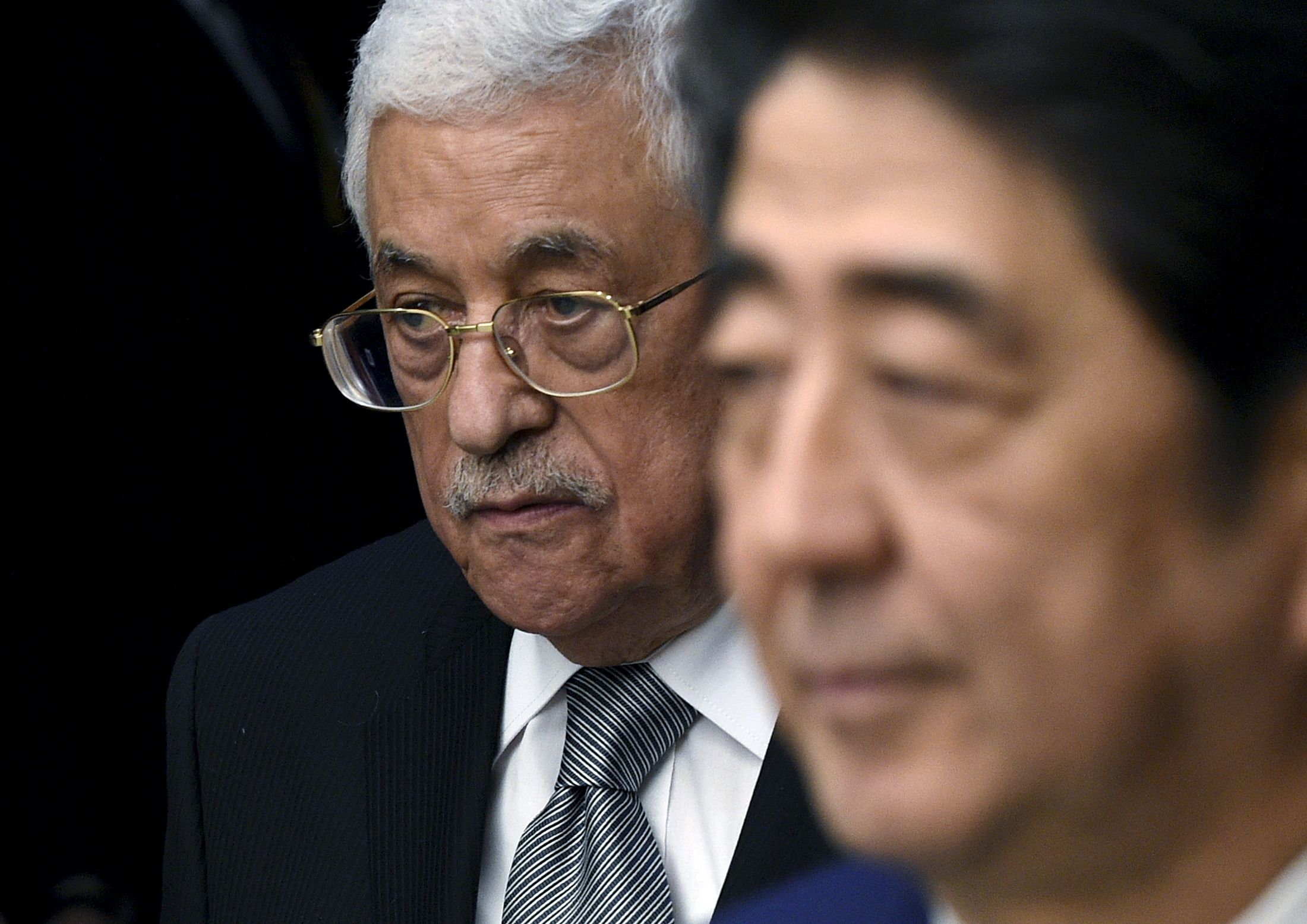 The Islamic State militant group (ISIS) may take over the West Bank unless credible peace brokers prevent a future power vacuum in the territory, the Palestinian foreign minister warned on Monday.
"If Daesh takes advantage of lack of any brokers... then, of course, they might come and try to fill it," Riad al-Malki told a press conference, referring to ISIS by its Arabic acronym, during his visit to Japan with Palestinian President Mahmoud Abbas to meet Japanese Prime Minister Shinzo Abe.
He cautioned that if world powers such as the U.S., EU and fellow Arab states did not act to resolve the seemingly intractable conflict then extremism would flourish in the territory.
"This is very dangerous," he added. "If the Americans are giving up and the Europeans don't have the courage to do anything and Arabs are really worried about their own problems, what do you expect? Extremists around might take over."
Far-right Israeli politicians have argued that Israel should never withdraw its forces from the West Bank as it would represent a strategic mistake that would allow radical Islamist groups such as ISIS to fill any security gap.
"Either you will be here, or ISIS," Israeli Education Minister Naftali Bennett told Israeli students in the West Bank in November 2015.
Last month, Israeli President Reuven Rivlin said that ISIS is already present in Israel among the country's Arab communities.
"The Islamic State is already here, that is no longer a secret. I am not speaking about territories bordering the State of Israel, but within the State itself," he said at the annual Institute for National Security Studies at Tel Aviv University.
Malki's comments came after he said that the Palestinians would refuse to enter into direct talks with Israel, calling for a multilateral approach if the peace process is to be restarted.
"We will never go back and sit again in a direct Israeli-Palestinian negotiations," he added.
After peace talks collapsed in April 2014, the Israeli-Palestinian conflict has worsened, with a seven-week war in Gaza; the murder of Israeli and Palestinian youths in the West Bank; and a wave of violence that has seen Israeli security forces kill at least 163 Palestinians, 107 of whom Israel said were attackers, and Palestinians kill 27 Israelis and a U.S. citizen in a series of stabbing, shooting and car-ramming attacks. Malki said that the attacks were a result of Israel's occupation and Palestinian desperation at the lack of progress in the peace process.
"They are born without any hope for the future... that's why sometimes they [teenage assailants] decide to sacrifice their lives even at the age of 15... for the better lives of the rest of the Palestinians," he said.