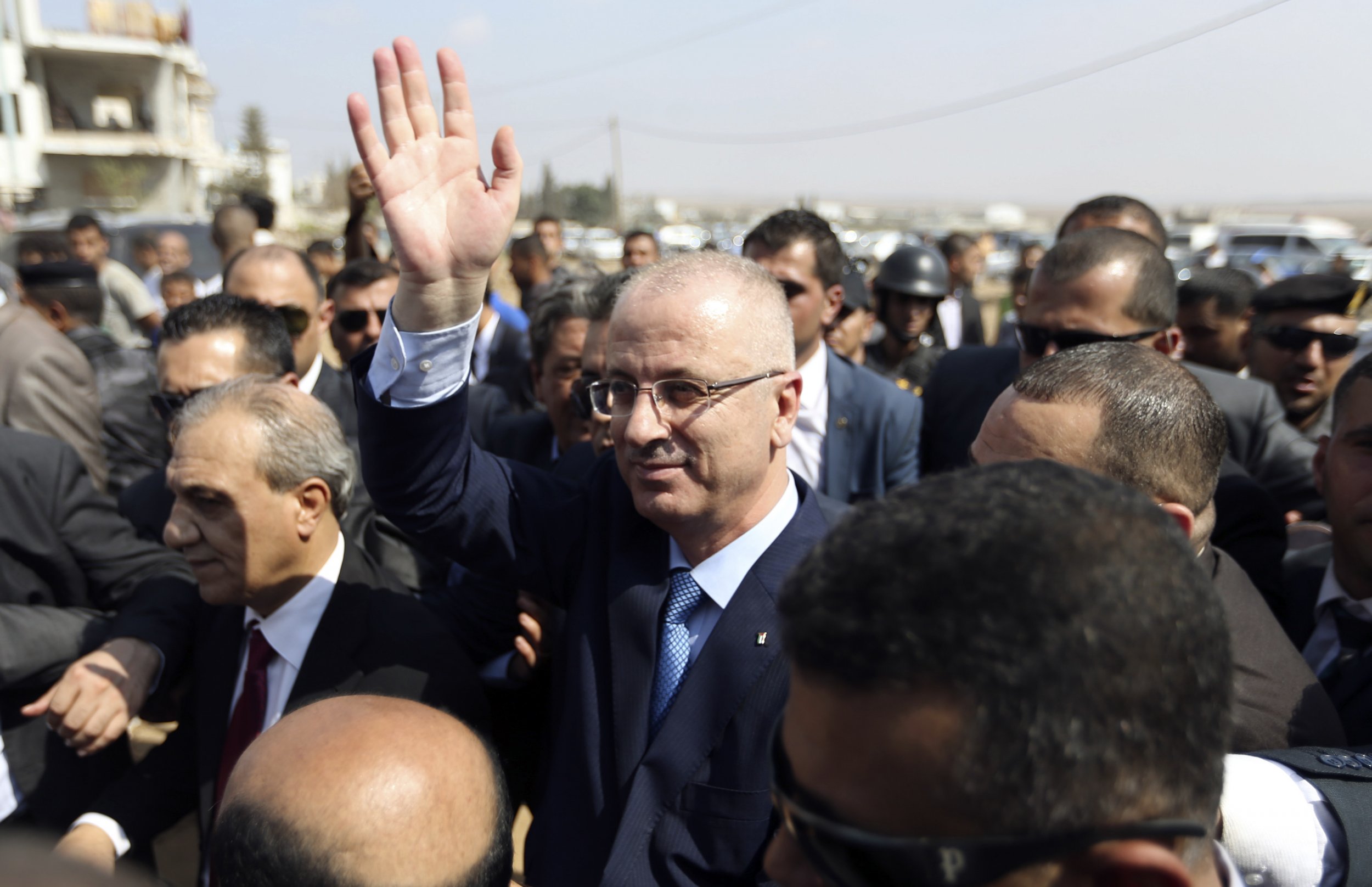 The Palestinian Authority (PA) government signalled on Tuesday that it is willing to resign in order to facilitate the establishment of a new Palestinian unity government between the rival Fatah and Hamas factions.
"The government wishes success to the efforts made to achieve reconciliation," a statement, following two days of talks, by the Palestinian Authority and released in the West Bank city of Ramallah said, according to The Jerusalem Post.
"Prime Minister Rami Hamdallah affirmed that the government is prepared to submit its resignation to back efforts to establish a national unity government," it continued.
The Palestinian national government consists of a cabinet of technocrats installed when Hamas and Fatah agreed to reconcile in early 2014 before the seven-week Gaza conflict with Israel.
However, the current unity government is essentially defunct as both sides split just months into the deal and Hamas effectively barred Abbas' PA, which presides over the West Bank, from entering Gaza.
Hamas says that Fatah has prevented the consensus government from handing out salaries to 50,000 employees in Gaza while Fatah says that Hamas runs a parallel government in the coastal enclave.
In Tuesday's statement, the Palestinian body said that reconciliation was essential for the Palestinian "national project and enhance our capability to face the biggest challenge—ending the occupation and establishing an independent Palestinian state on the 1967 borders with east Jerusalem as its capital."
Hamas said it was "ready to form a new unity government without preconditions," calling for "a new government to solve the current problems," AFP reported.
The comments from the consensus government and Hamas come after two days of talks between Fatah, the party of Palestinian President Mahmoud Abbas, and the militant group that took control of Gaza in 2007, in the Qatari capital of Doha this week.
Nickolay Mladenov, United Nations special coordinator for the Middle East peace process, said on Tuesday that talks between Hamas and Fatah officials were welcome.
He said that the United Nations "supports all efforts undertaken to advance genuine Palestinian reconciliation on the basis of non-violence, democracy and PLO (Palestine Liberation Organisation) principles."
"The formation of a national unity government that abides by the PLO programme and the conduct of long-overdue elections are important elements of this process," he said in a statement.