Palestinian President Abbas Turned Down U.S. Request To Meet Israel's Netanyahu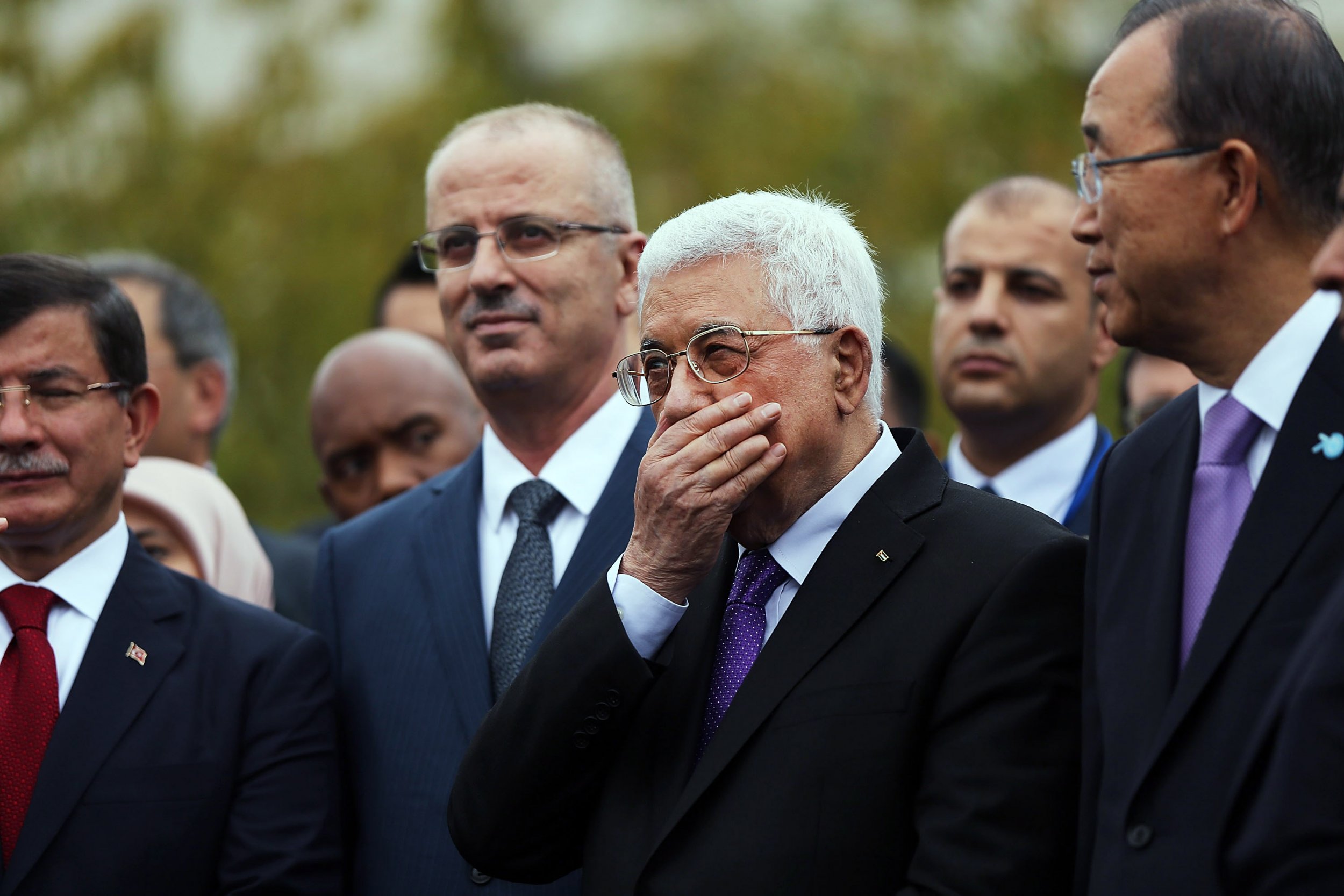 Palestinian President Mahmoud Abbas has rejected a request from the U.S. to meet with Israeli Prime Minister Benjamin Netanyahu in a bid to restart peace talks, according to Palestinian media reports.
The Palestinian leader declined the request at a July meeting with U.S. Secretary of State John Kerry in Paris, the Palestinian Al-Quds newspaper reported Thursday.
The peace process has grinded to a halt after the collapse of the last U.S.-brokered peace talks between both parties in the spring of 2014. Israel blamed a reconciliation deal between Abbas's Fatah party and the Islamist militant group Hamas, which controls the Gaza Strip. The Palestinians blamed Israel's failure to release a final group of prisoners it had promised to free.
In Paris, Abbas reportedly told Kerry that he had two pre-conditions for meeting with Netanyahu: the freezing of all settlement construction and the release of the last group of Palestinian prisoners that was scheduled in 2014. He had earlier said in April that Netanyahu should meet with him "at any time."
Netanyahu has said that he is willing to meet with Abbas but without any pre-conditions and without any mediators. In May, he stated he would sit down with his Palestinian counterpart "today in Jerusalem. If he'd like, in Ramallah. Right now. Today."
International parties have repeated calls for peace talks to be restarted in the last two years, which has seen a seven-week conflict rage between Israel and Hamas in the Gaza Strip, a prolonged wave of violent attacks by Palestinians against Israelis and continued Israeli sanctioning of settlement units in the West Bank and East Jerusalem.
France held a meeting of international foreign ministers in June, without any official Israeli or Palestinian presence, to discuss moves towards holding an international peace conference before the end of the year. But Israel has rejected France's peace initiative, saying that only direct, bilateral relations are the way to peace between the two sides.
The obstinance of both sides means it is unlikely that positive steps will be made before the end of U.S. President Barack Obama's second term in January.