Palestinian President Mahmoud Abbas to Attend Shimon Peres Funeral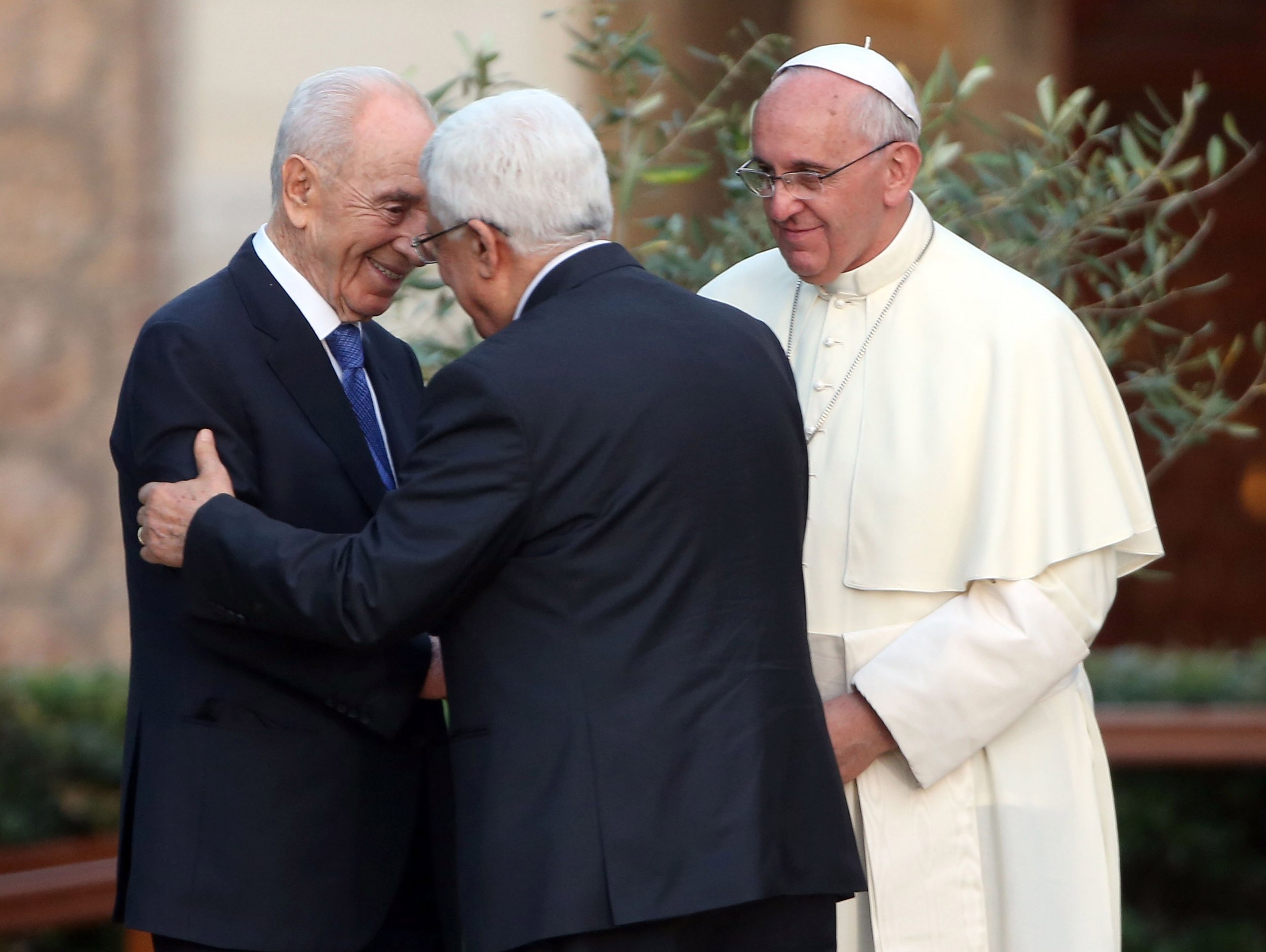 Palestinian President Mahmoud Abbas made an unlikely peace offering Thursday, sending a request to Israeli authorities to attend the funeral of former statesman Shimon Peres on Friday, which Prime Minister Benjamin Netanyahu subsequently accepted.
The former Israeli president passed away Wednesday at the age of 93 after battling poor health in the last year following a stroke.
The Palestinian leader sent his request to Major General Yoav Mordechai, the coordinator of government activities in the territories (COGAT), the Israeli body that manages policy in the West Bank and the Gaza Strip, according to Israeli newspaper Haaretz. A representative from Abbas's office or the PLO was not immediately available for comment.
Abbas is to be joined by PLO Secretary General Saeb Erekat, the head of Palestinian intelligence Majid Faraj and Minister for Civil Affairs Hussein al-Sheik.
The last time that Abbas made an official visit to Israel was in September 2010 for direct negotiations with Netanyahu, which U.S. Secretary of State John Kerry brokered before they ultimately collapsed.
A PLO source, speaking on condition of anonymity because of the sensitivity of the subject, said that Mr. Erekat had been hesitant to attend, that Abbas's decision is "a very unpopular" one among Palestinian officials and the attempt to take a message of peace to Jerusalem is "bulls***."
But it appears that the Palestinian leader has ignored opposition to joining world leaders in Jerusalem on Friday and will attempt to convey the Palestinians as peaceful at the Jerusalem ceremony.
Abbas, following Peres's death, tweeted in Arabic that his death was "a heavy loss for all humanity and for peace in the region."
He also sent a condolence letter to Peres's family, saying that he had attempted "peace of the brave" with former Palestinian leader Yasser Arafat in 1993 and had continued his attempts at peace until his final days.
A series of current and former world leaders are to descend upon Israel for Peres's funeral, with former U.S. President Bill Clinton arriving Thursday to pay his respects at Peres's casket at the Israeli parliament in Jerusalem.
Other leaders to attend include U.S. President Barack Obama, French President Francois Hollande, Britain's Prince Charles, EU President Donald Tusk and former British Prime Minister David Cameron.
Peres is revered in Israel and was one of the few politicians alive when the country was created in 1948. He won the Nobel Peace Prize in 1994 for his Oslo peace accord negotiations with Arafar and then Prime Minister Yitzhak Rabin.