Palestinian President Says No Longer Bound by Agreements With Israel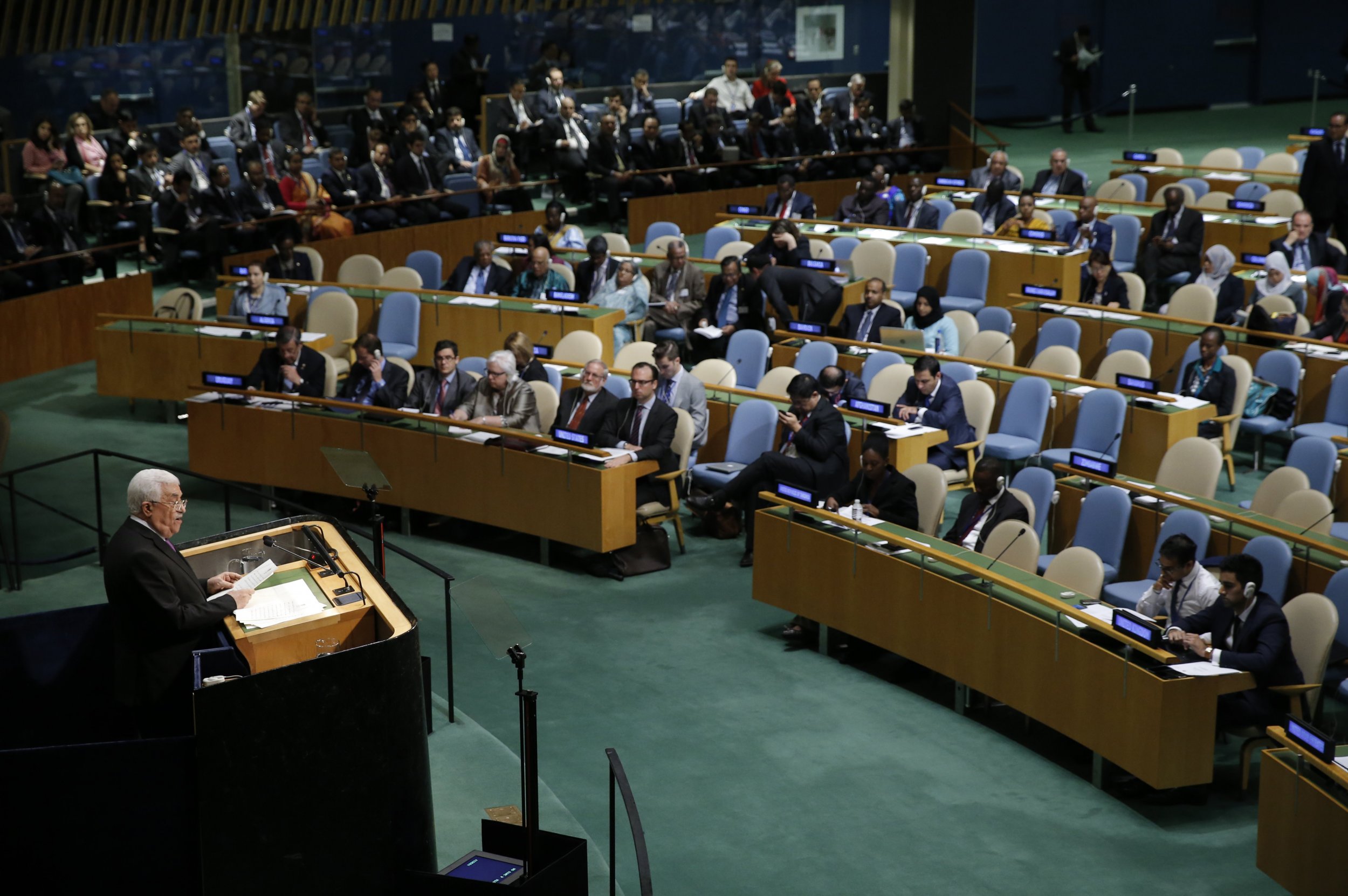 Palestinian President Mahmoud Abbas said on Wednesday his people will no longer adhere to previous agreements with Israel—notably the Oslo Accords signed in 1995 that set out the principles of a two-state solution to the conflict.
In his speech to the U.N. General Assembly, Abbas declared Palestine a "state under occupation" and said that Israel's lack of recognition for the current Palestinian state had prompted the decision to cease adhering to diplomatic resolutions.
"We will not accept temporary solutions or a fragmented state," Abbas said, calling the status quo "unconscionable." "A historic injustice has been inflicted upon a people and a homeland, a people that had lived peacefully in their lands."
Abbas, who had promised a "bombshell" speech, has delivered similar remarks at the General Assembly in past years, but his rhetoric on Israel was particularly virulent Wednesday morning and could mark a worsening in relations between Israel and the Palestinians.
Abbas called for full membership in the U.N. for Palestine, which is currently an "observer state," meaning its delegation has the right to speak at U.N. events but not to vote on resolutions.
The U.N. was due to raise the Palestinian flag at its headquarters in New York for the first time on Wednesday.