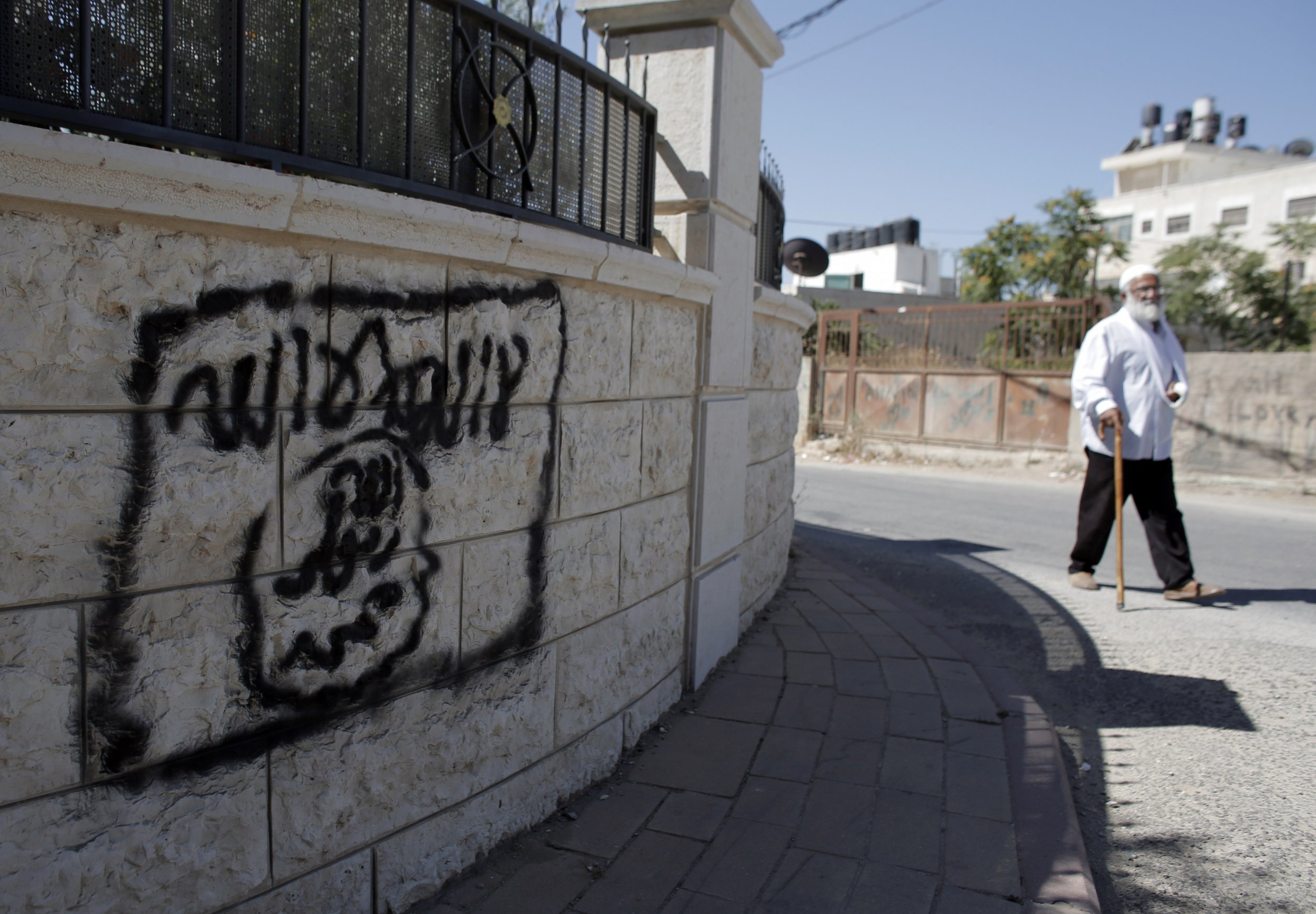 Palestinian President Mahmoud Abbas said Tuesday that the continued failure to revive peace talks between Israel and the Palestinians will see the rise of support for radical jihadi groups in Israel and the West Bank.
The Palestinian leader was holding a meeting with a group of politicians from Israel's Meretz political party in the West Bank city of Ramallah when he warned about the threat of the Islamic State militant group (ISIS) and Al-Qaeda-affiliated Nusra Front penetrating the Middle East region affected sporadically by overspill from the Syrian conflict.
"If we don't revive the peace process, the violence and radicalism from Syria will come here," Abbas said, one of the participants in the meeting told Israeli newspaper Haaretz. "The Islamic State and the Al-Nusra Front will reach Israel and the West Bank."
Dozens of Palestinians have left the West Bank, Gaza Strip and Israel to fight for radical groups in Syria and Iraq. Israeli President Reuven Rivlin warned in January that "the Islamic State is already here" in Israel among the country's Arab population, which makes up 20 percent of the nation's demographic.
On the French proposal to hold an international peace summit in Paris, Abbas called on Israel to accept the initiative as a means to restart negotiations without preconditions.
"Let's leave everything in the past and let's meet," he told reporters Tuesday, according to The Jerusalem Post . "We aren't far apart [physically] and we cooperate on a daily basis. Don't push us to the wall. We will all lose."
Israeli Prime Minister Benjamin Netanyahu has rejected the French government's proposal, saying that the only way both can negotiate is bilaterally and without preconditions.
"When two sides are invited to a meeting, one cannot present preconditions," Abbas said of Netanyahu's rejection of the plan. "It's the international community that should determine what is right and what isn't."
The call for restarting negotiations between the two sides comes after a wave of violence that has seen Israeli security forces kill more than 200 Palestinians, according to Palestinian figures, many of which Israel says were attackers, and stabbing, shooting and car-ramming attacks by Palestinians kill more than 30 Israelis, according to Israeli figures.
The last round of negotiations between Israel and the Palestinians came in April 2014 and was mediated by U.S. Secretary of State John Kerry. The talks eventually collapsed and began the spiral that resulted in the seven-week Gaza conflict.
The Palestinians blamed Israel for failing to release a fourth group of Palestinian prisoners. The Israeli government said it could not negotiate with the Palestinians after Abbas' Fatah party aligned with Palestinian militant group Hamas, which presides over the Gaza Strip, in a unity government.