Palestinian Refugee Children in Syria Brave 'the Checkpoint of Death' | Opinion
Local people call it "the checkpoint of death." For two years, 900 Palestinian refugee students registered with United Nations Relief and Works Agency (UNRWA) risked their life passing through it every day to get to school in the neighborhood on the other side.
The school's education coordinator says "these children dream of becoming doctors. Armed opposition groups would harass them as they waited to cross, sometimes confiscating their books. But they persevered because education for them is a matter of life and death—their only hope."
Yarmouk, the refugee camp in the suburbs of Damascus, Syria, from which the students were moving, was once the thriving home of 160,000 Palestinian refugees. Today there are just an estimated 6,000 remaining. In 2015, the Islamic State militant group (ISIS) moved into the camp, taking most of it. Harrowing images of the siege of Yarmouk have long shocked the world. All UNRWA schools in the camp have been severely damaged or destroyed.
Six weeks ago the checkpoint was closed entirely and when it opened briefly two weeks later, the majority of the 900 children made the painful decision to leave their family homes and move in with relatives and friends in areas on the other side to ensure they would not again be prevented from access to school.
Their determination is symptomatic of the value Palestinian refugee communities attach to education, which explains why, despite alarming levels of insecurity and dramatic challenges posed by the conflict, some 48,000 students continue to attend UNRWA-run schools, compared with 60,000 before the war.
Through an innovative approach, including lessons on satellite TV and self-learning materials, UNRWA has provided continued access to education in Syria and beyond for Palestinian refugee students.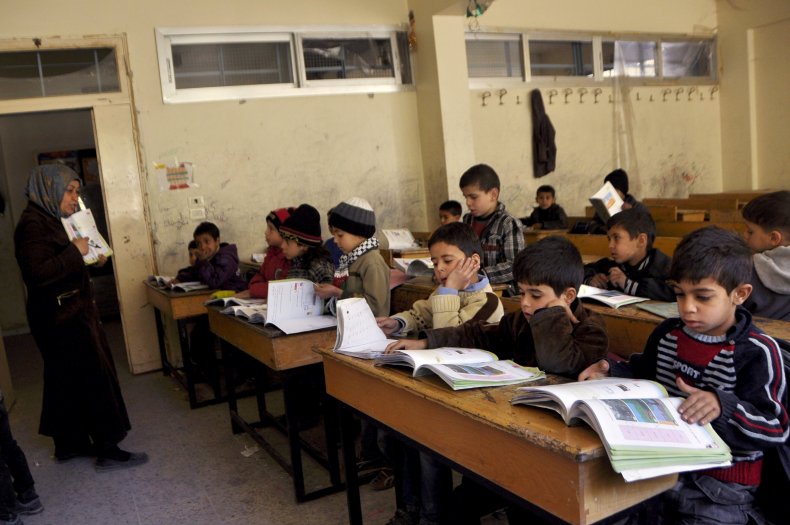 These children are part of a prewar population of 560,000 Palestinian refugees in Syria. Over 120,000 have fled abroad, including approximately 32,500 to Lebanon and 17,000 to Jordan. The vast majority of those who stayed behind are in need of sustained humanitarian assistance to meet their most basic food and shelter needs. Almost 60 percent of those still in Syria have been displaced at least once.
UNRWA's emergency programs aim to meet these basic needs, to provide food and cash assistance this year to 418,000 Palestinians in Syria as well as those in Lebanon and Jordan. In addition, we provide primary healthcare to registered Palestinian refugees in 15 clinics and 11 health points across Syria, despite eight of our 23 health centers being destroyed.
This lifesaving work is under threat after a major donor withheld over $300 million of funds to UNRWA in 2018. This decision severely impacted our emergency appeal for Syria—which is currently $165 million underfunded.
It also critically impacted our budget for core programs in education, health, relief and social services in Syria, Jordan, Lebanon, the West Bank and Gaza. Access to education for 526,000 Palestinian students, to healthcare for 3.5 million patients and to emergency services for 1.7 million people are at serious risk across the Middle East.
UNRWA has responded robustly. First, we turned to our donors to ask them to advance their expected contributions, which many did, for which we are grateful. We also launched the #DignityIsPriceless campaign and a pledging conference was held in Rome. Key donors responded generously. To date $150 million of new money has been pledged, by countries such as Qatar, Saudi Arabia, Turkey, Canada, Norway, India, Switzerland, France and beyond. These are very significant and welcome steps, and I believe this will create momentum for other donors—existing and new—to urgently come forward so that our services can continue. A lot more needs to be done.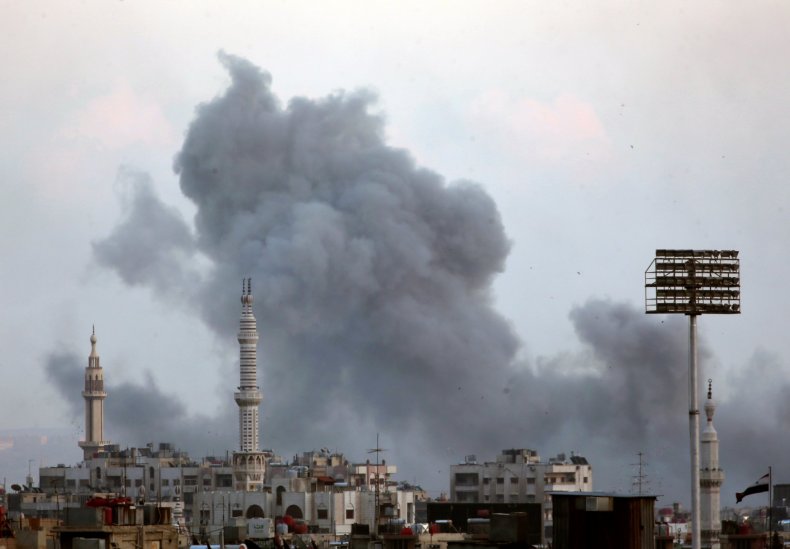 To illustrate our determination and unique ability to deliver, let me tell you about Faisal, a 56-year-old UNRWA teacher from Dera'a Camp, in the south of Syria. He leaves his house at 6:30 every morning, travels a circuitous journey of 60 kilometers and crosses two front lines and four checkpoints to teach his class of third grade students inside Dera'a. The three UNRWA school buildings there have been destroyed, but 300 children attend a makeshift school where Faisal teaches.
Faisal's journey took 10 minutes before the war. These days he and 14 UNRWA staff members put their lives on the line, journeying to Dera'a to provide young boys and girls with an education.
Their courage is typical of the 4,000 UNRWA staff in Syria, and the risks they take are all too real. Eighteen of our staff have died since the start of the conflict, 23 are missing.
In light of the dangers Faisal and his colleagues face every day to keep our crucial services running, I cannot imagine informing him in a few weeks' time that we have failed to mobilize the needed financial support to safeguard our education, healthcare and emergency work, as well as his employment. This would be truly inconceivable.
UNRWA stands for hope and the preservation of rights for a profoundly vulnerable community. I call on the world to take a stand for the 900 students from Yarmouk and for Palestinian refugees from Syria. Their dignity and UNRWA's mission matter.
Pierre Krähenbühl is a United Nations Under-Secretary-General and was a member of the U.N. delegation at the International Conference on Syria in Brussels on April 24 and 25.
The views expressed in this article are the author's own.​​